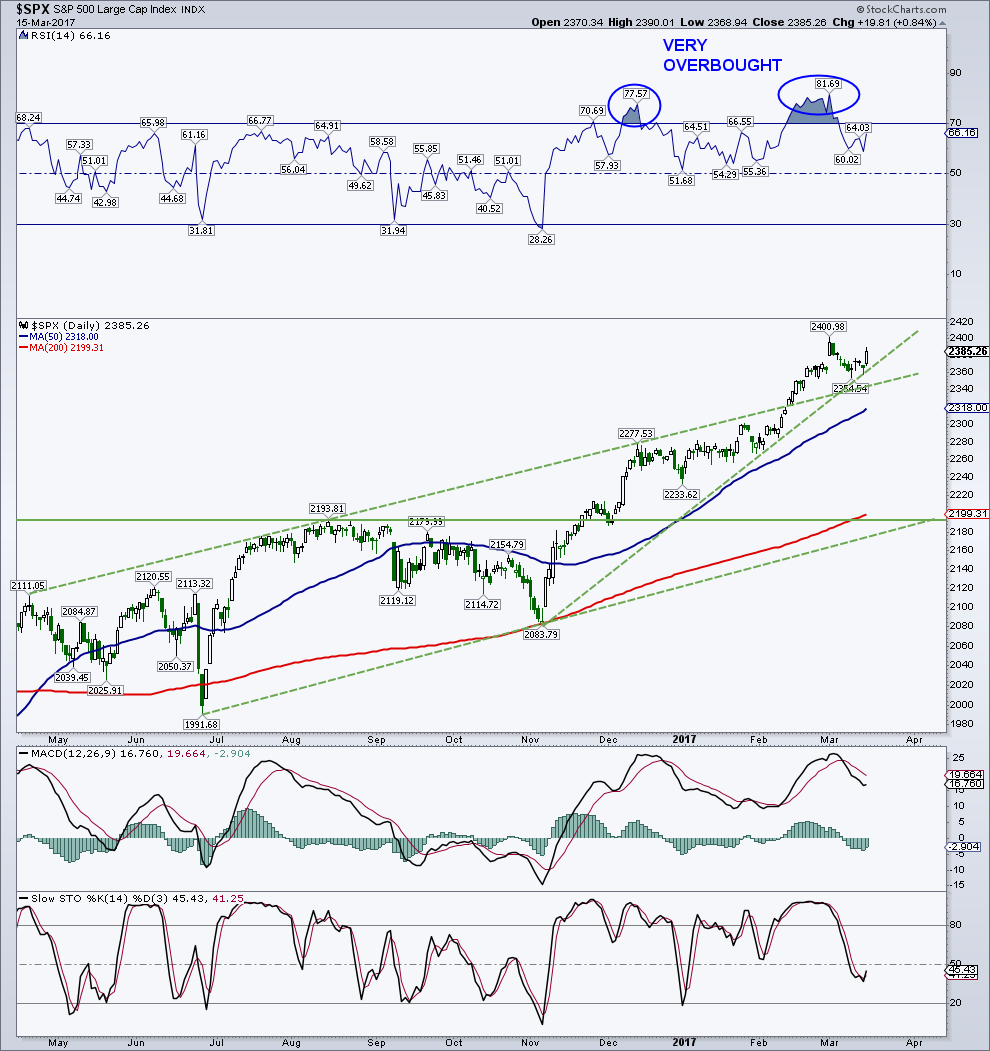 I do not like to get too excited on FED days when the stock market rallies. These Federal Reserve inspired rallies have a way of reversing themselves.
We will see if this move brings something different.
The below chart is a 2 hour of the S&P 500 (INDEXSP:.INX) with the 10-period NYSE TICK on the top panel. A drop below zero is a sell signal, while recapture the zero line is a buy signal. So far, no buy signal. This is generally a shorter term signal and there are plenty of whipsaws, but the last buy signal triggered near 2,270 and led to a 100 pt. S&P move. If we get strong follow through today, a short-term buy should trigger.
S&P 500 2 hour chart w/ NYSE TICK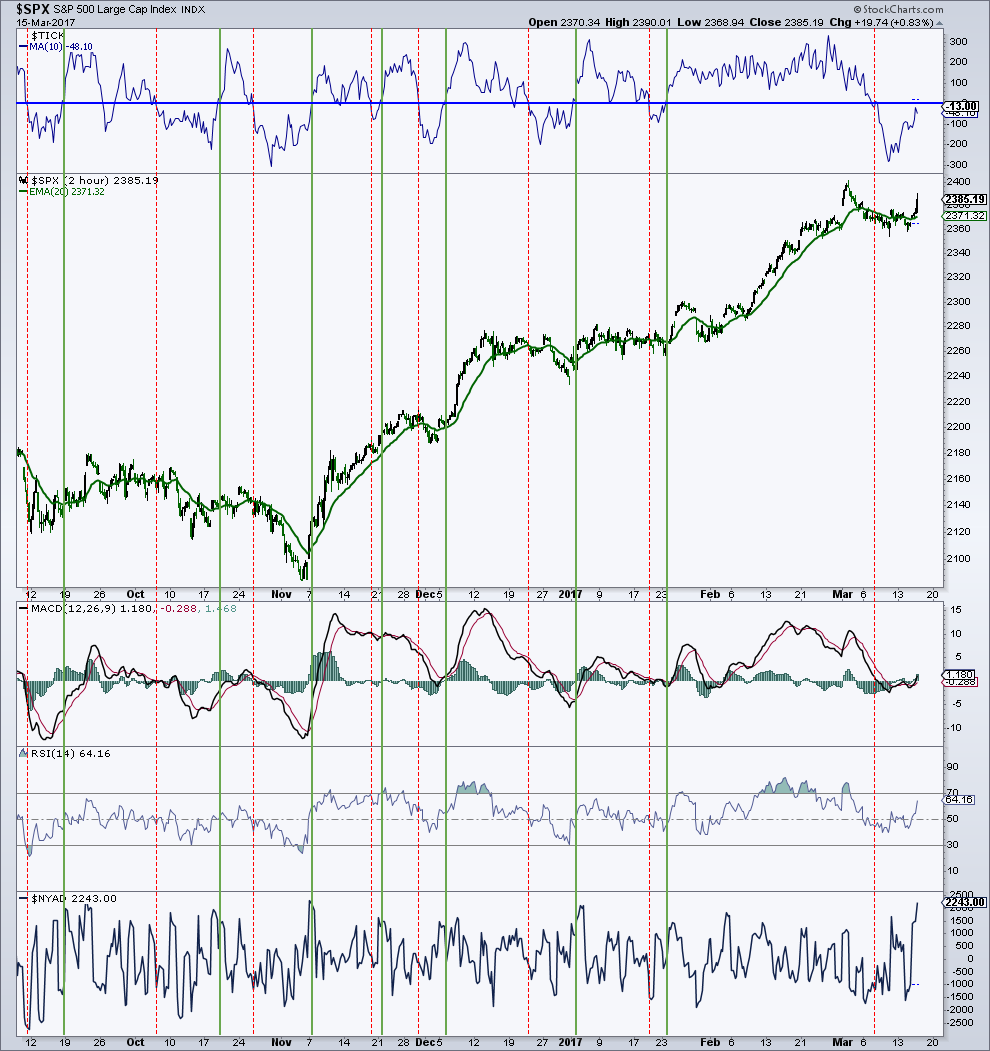 On the daily chart, the S&P 500 held trendline support off the lows since November.
It's very possible that if the "500″ moves to new highs, there will be some nasty momentum divergences with respect to RSI and MACD. I would be surprised if that is it for the pullback, but the market is just not giving us much on the downside right now.
S&P 500 Daily Candle Chart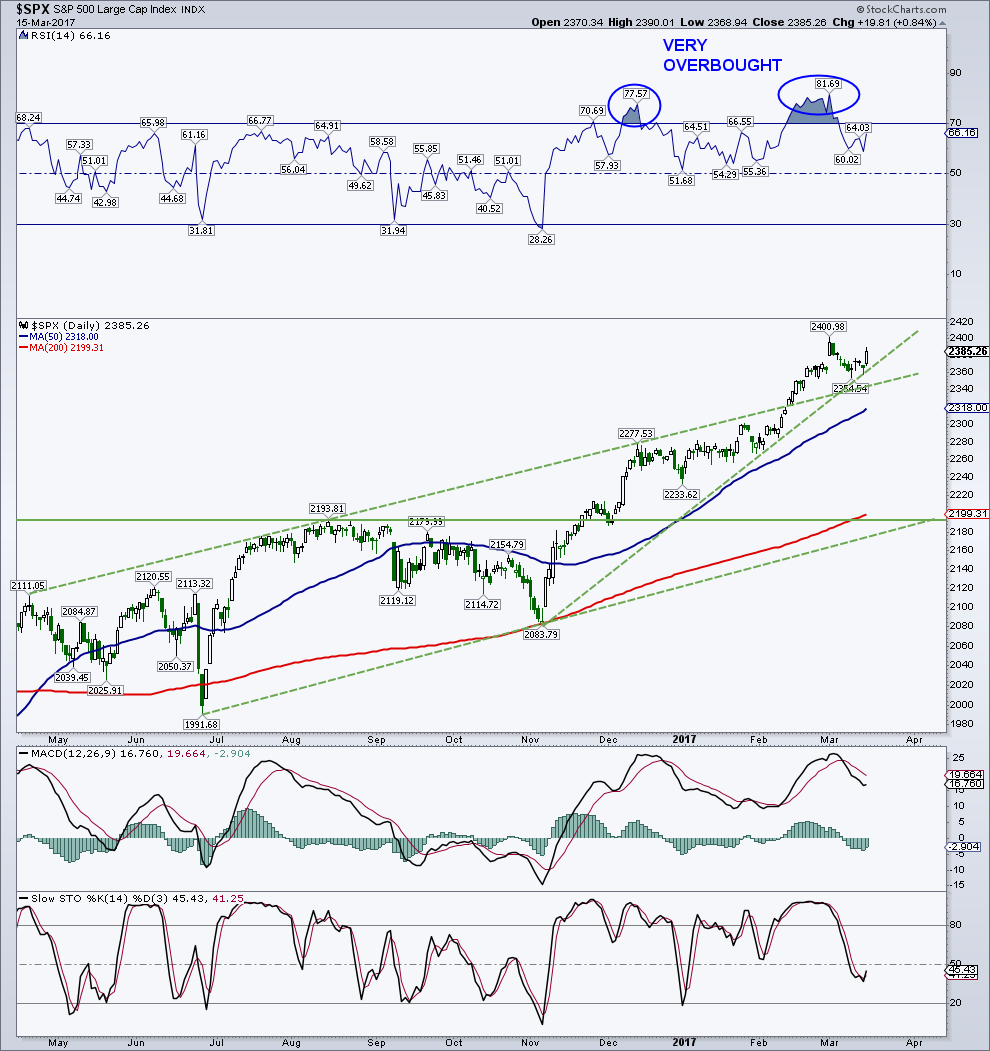 Nice rally in bonds yesterday. More important, and at least so far, the recent lows near 116 held on the 20+ Year Treasury Bond ETF  (NASDAQ:TLT). I got a lot of heat/questions calling for a rally in bonds with the FED certain to raise rates. That's called already in the market. TLT is still in the bottoming process and needs to clear the December high at 122.64 with some strength to complete the bottom and get out of danger. COT data is still very bullish for the long end of the curve. Note that I am still long TMF.
20+ Year Treasury Bond ETF Chart (TLT)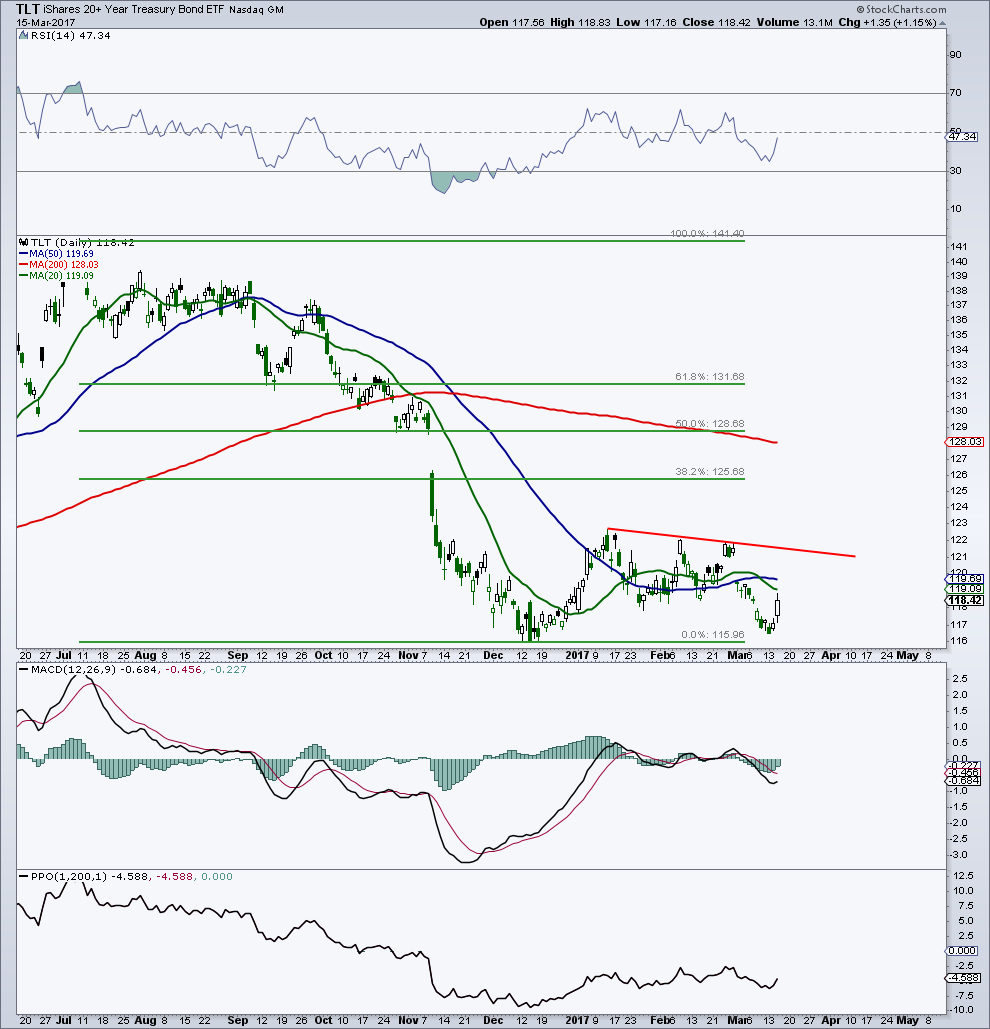 Thanks for reading.  Feel free to reach out to me at arbetermark@gmail.com for inquiries about my newsletter "On The Mark".
Twitter:  @MarkArbeter
Any opinions expressed herein are solely those of the author, and do not in any way represent the views or opinions of any other person or entity.