10 Year US Treasury Yields
The yield on the 10-year T-Note has bounced off of support near 2.15% and the momentum up-trend that emerged in 2016 remains intact. Near-term yield resistance has emerged near 2.40%, but the breakout in momentum could be signaling that this is a pause, not a peak. A retest of the early year highs near 2.6% looks likely later this summer.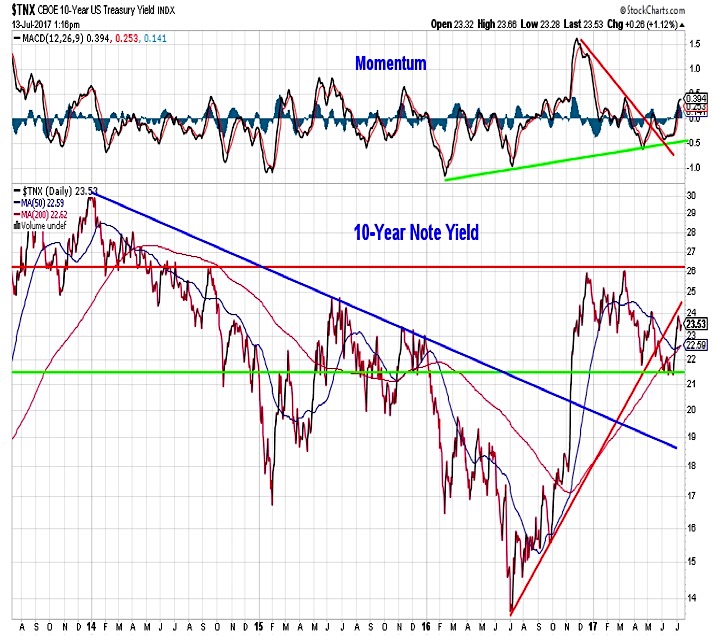 Broker-Dealer Index
Accompanying the recent bounce in bond yields has been a rally in the Financials sector. We are looking here specifically at the Broker/ Dealer index. Momentum is improving and the index itself has made a marginally higher high. We are actually paying closer attention to the relative price line that shows the performance of the Broker/ Dealer Index to the S&P 500. A breakout to new highs there could be bullish for stocks overall and suggest bond yields are set to resume their move higher.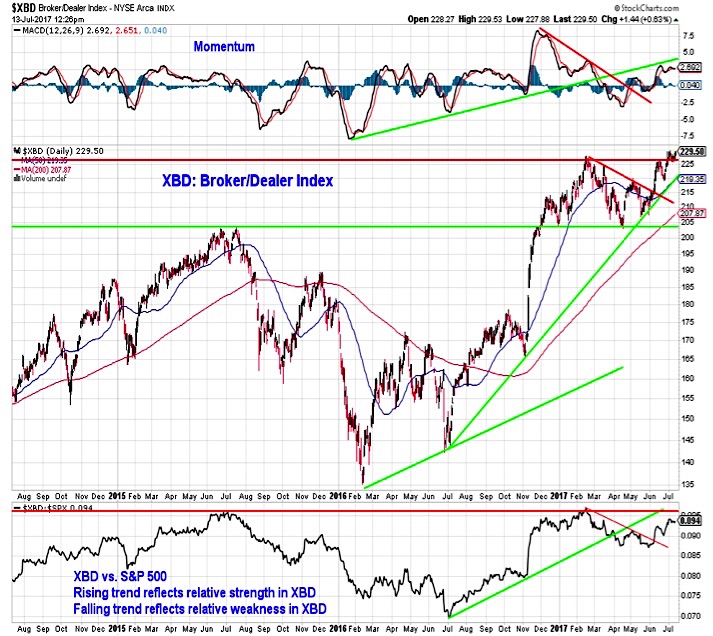 S&P Industrials Sector
From a price and breadth perspective, the Industrials sector is moving toward new highs (the sector-level ETF has already made a new high). Momentum is improving after having stalled earlier in the year, and the relative price line continues to trend higher off of the 2015 low.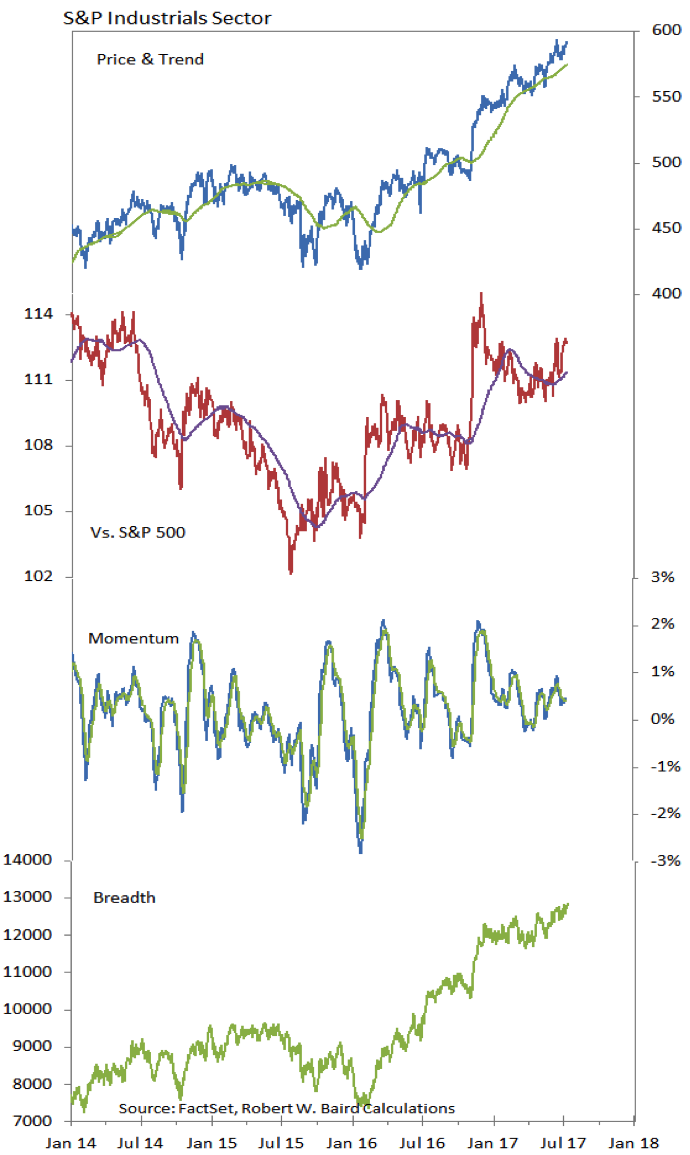 Thanks for reading.
Twitter:  @WillieDelwiche
Any opinions expressed herein are solely those of the author, and do not in any way represent the views or opinions of any other person or entity.