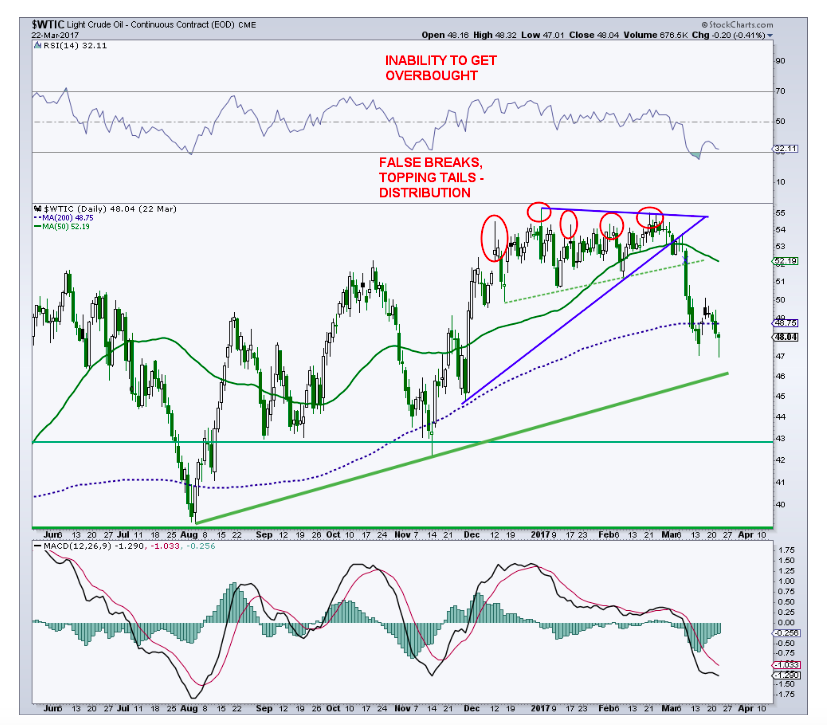 Where Is Crude Oil Headed?
West Texas Crude Oil (WTI) is currently sitting near $47.85/barrel, and continues to waffle around its 200-day average near $48.75.  I took some profits on my "short" crude oil position (via the short crude oil ETF, NYSEARCA:SCO) as I'm still looking for a bounce toward the $50/$51 area. I plan to use this bounce to increase the position once again.  See chart of crude oil below.
After a potential bounce, I think the March crude oil decline will continue and could head to at least the mid-$40's if not low $40's during its next leg lower. My short thesis was based partially on the chart, but more so on the COT report. As of last week, commercial hedgers were still extremely bearish on crude oil, while large speculators are extremely bullish on oil. This dichotomy in the COT data has not been a good combination historically.
Further reading:   S&P 500 Pullback Price Targets
As mentioned above, I am currently short crude oil via a small remaining position in SCO. Will try to add to it on a bounce in the 50/51 area.
Crude Oil (WTI) Chart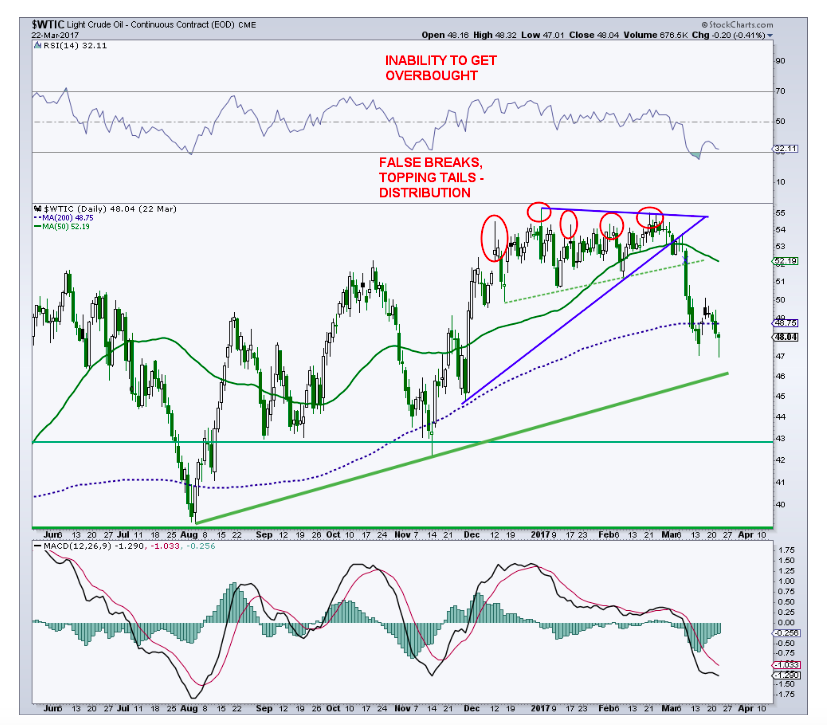 Related ETFs:  NYSEARCA:USO, NYSEARCA:OIL
Thanks for reading.  Feel free to reach out to me at arbetermark@gmail.com for inquiries about my newsletter "On The Mark".
Twitter:  @MarkArbeter
Any opinions expressed herein are solely those of the author, and do not in any way represent the views or opinions of any other person or entity.