With the Fed rate hike now in the rearview mirror, traders still appear unsettled by the relative calm in the equity markets, marked by compressed daily trading ranges and intraday reversals.
Rather than attempt to predict the direction of the equity markets over the next several weeks, we'd prefer to turn our attention to the relationship between the closely correlated large cap (SPY) and small cap (IWM) ETFs.
Since rocketing higher after the US presidential election in November, the Russell 2000 small cap ETF (NYSEARCA:IWM) has lagged the SPDR S&P 500 large cap ETF (NYSEARCA:SPY) since the start of 2017. The gap between the two has widened as we have moved into Q2.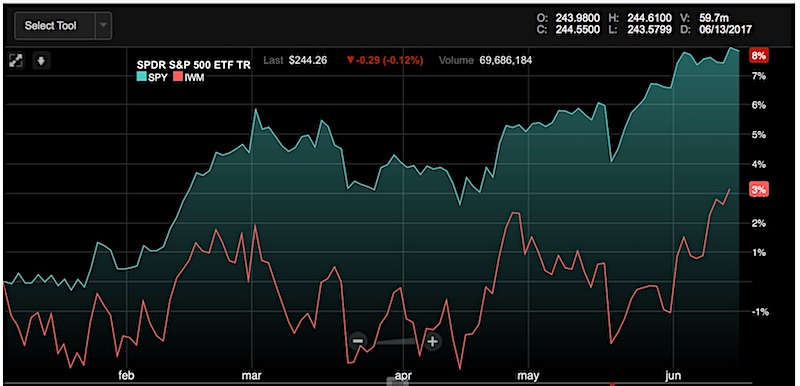 From a seasonal perspective, we see that the month of June has been traditionally weak for SPY relative to IWM. Over the past 5 and 10 years (including the 2008 meltdown), the trend has been remarkably consistent.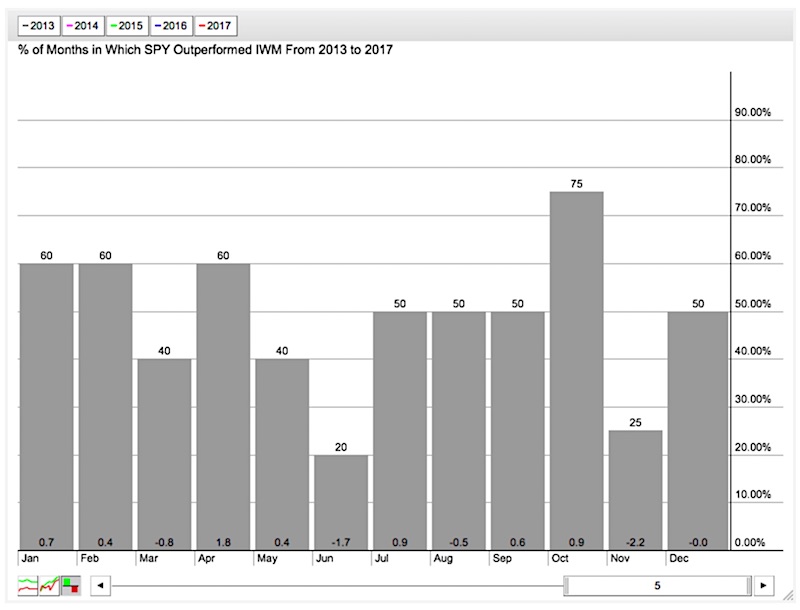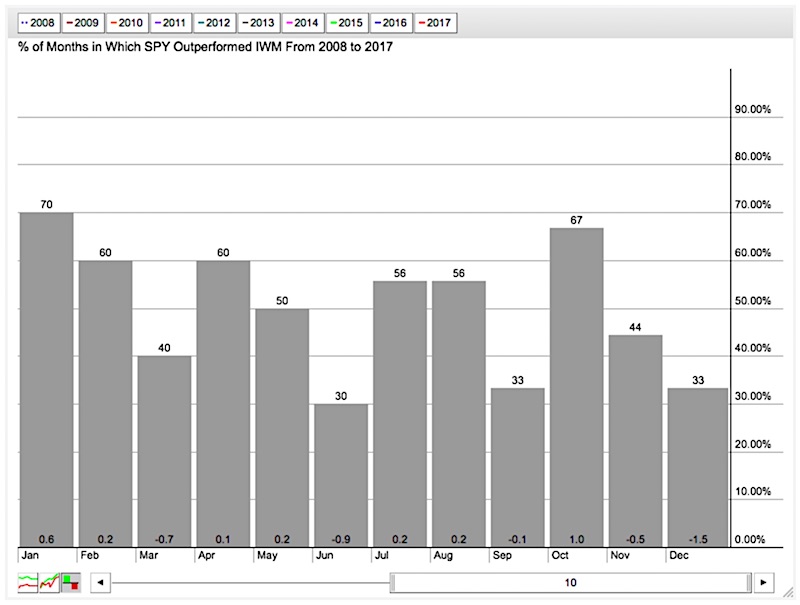 While June is a weak month for SPY relative to IWM, both ETFs have historically delivered positive returns in the month of June.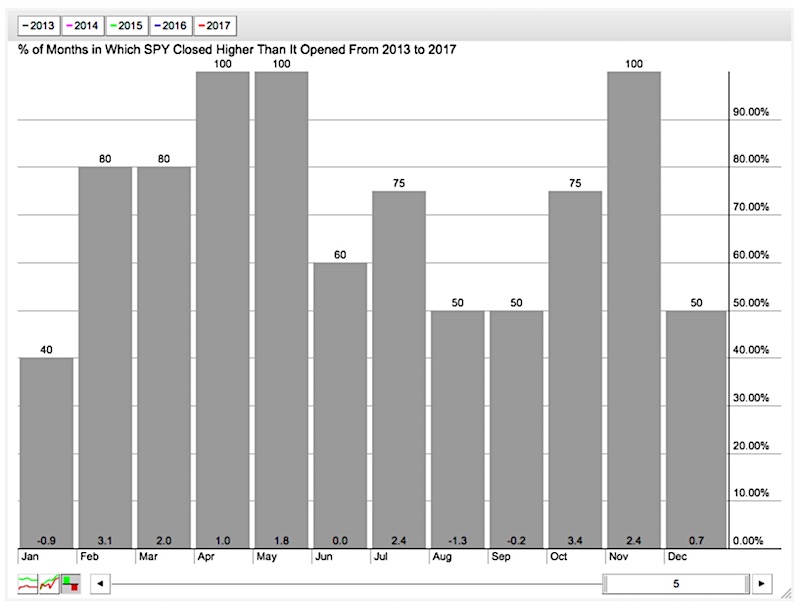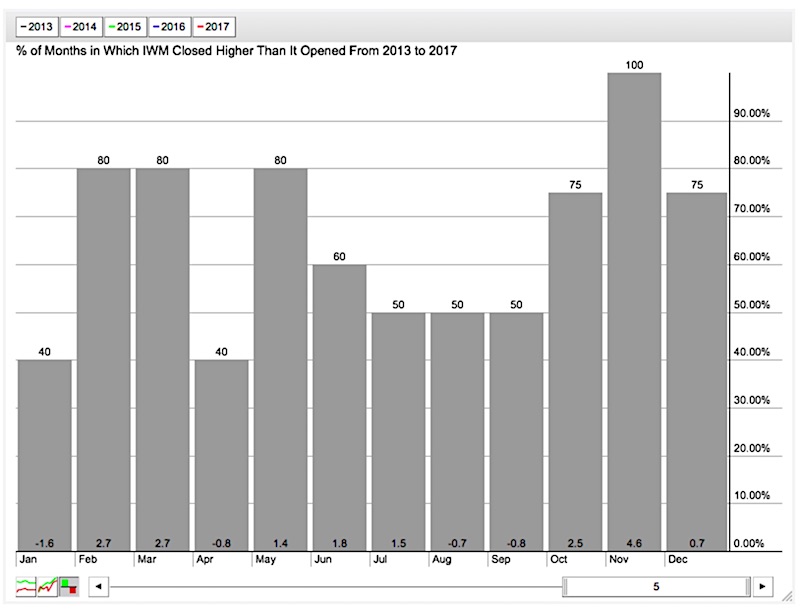 Could the IWM ETF be ready to gain some ground on the SPY?  Might be time for some small cap stocks relative strength…
Based the chart below, the SPY to IWM ratio put in a peak at the end of May and the ratio, along with the RSI reading, has rolled over. This suggests that the IWM relative to the SPY may be due for a rebound.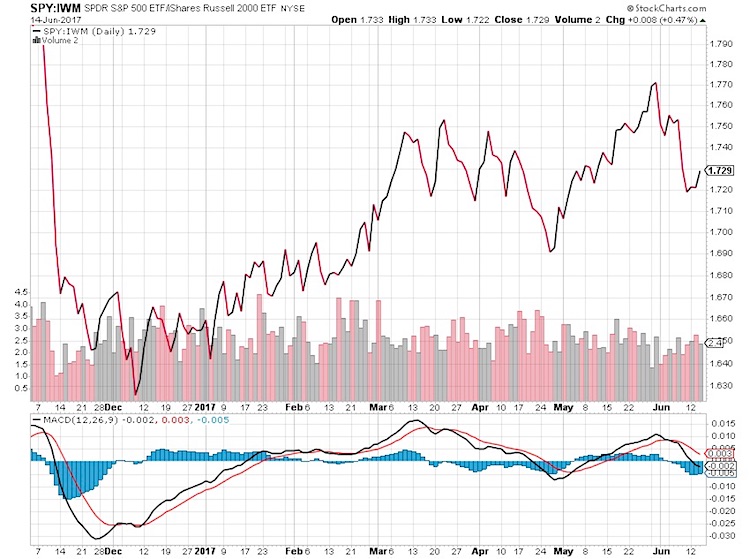 Thanks for reading.
Any opinions expressed herein are solely those of the author, and do not in any way represent the views or opinions of any other person or entity.