The equity markets rallied slightly last week before running into resistance just above 2100 on the S&P 500. Mixed earnings reports were announced which included disappointing results from Microsoft (MSFT) and Google's parent, Alphabet (GOOGL).
Stock Market – Number of Issues Hitting New Highs Expanding
The Dow Jones Industrial Average and the S&P 500 Index are up more than three percent and two percent, respectively, for the year. The NASDAQ is two percent lower year to date. The coming week will be the busiest week of the earnings season with 167 S&P 500 companies reporting quarterly numbers, including Apple (AAPL) and Exxon Mobil (XOM).
The Federal Open Market Committee will meet this week with virtually zero chance of a rate hike. Federal funds futures contracts indicate investors see the possibility of one more rate hike in 2016, most likely after the presidential election.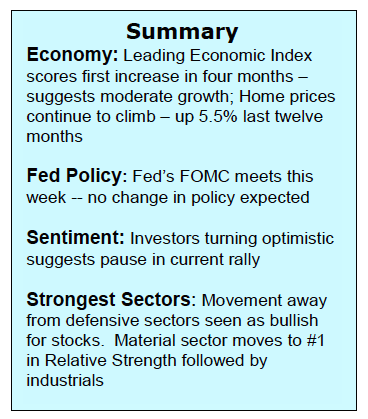 Short term, there has been a sudden rise in optimism which suggests the possibility of a modest pullback for stocks. Investors who have been skeptical of the 300-point upside move in the S&P since February 11 turned decidedly optimistic last week when the Index popped briefly above 2100. This can be seen in the most recent data from the American Association of Individual Investors (AAII), the National Association of Active Investment Managers (NAAIM) and Investors Intelligence, that show investor psychology doing a 180 degree reversal from cautious to confident. The sudden rise has yet to reach an extreme which would suggest the possibility of a pullback as opposed to a steep correction. Given the change in investor psychology, the risk in the stock market is believed to be to 2025 to 2050.
Looking further out, the strong performance by the broad market argues that the path of least resistance remains to the upside.
In addition to new highs by the NYSE advance/decline line, the number of issues reaching new 52-week highs has expanded as the number of issues hitting new lows has dried up to near zero. Two areas of the market that have leading tendencies, the Dow Transports and the Broker Dealer group, are exhibiting signs of breaking out on the upside. The fact that the Fed and other central bankers are in a dovish mode and the prospect for corporate earnings will show modest improvement later this year together with a favorable technical backdrop increases the prospects for higher stock market prices in 2016.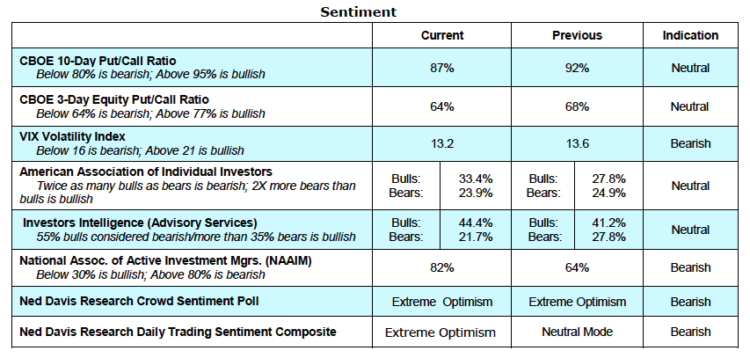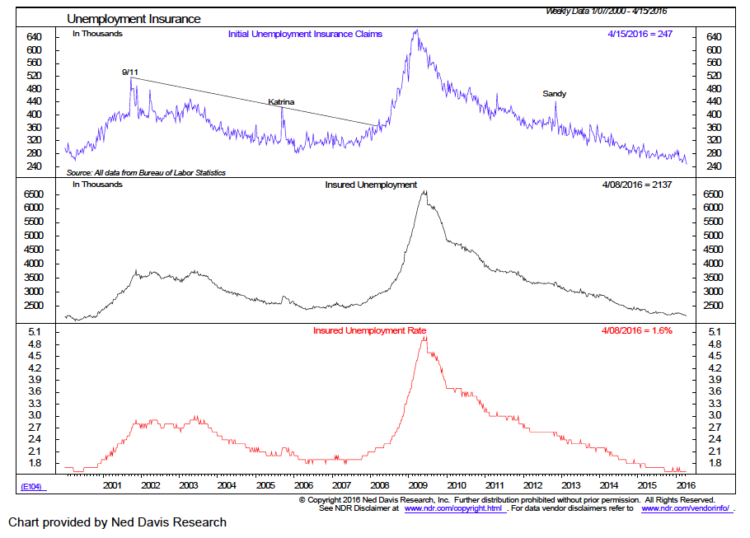 Thanks for reading.
Further Reading:  Weekly Market Outlook: Can Large Cap Stocks Keep Leading?
Twitter:  @WillieDelwiche
Any opinions expressed herein are solely those of the author, and do not in any way represent the views or opinions of any other person or entity.