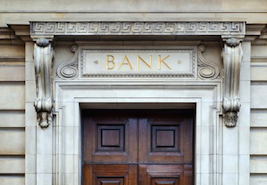 By Andrew Nyquist
Considering all the fiscal cliff dramatics, it's amazing to think that the Financial Sector (XLF) has been one of the best performing sectors of the past few weeks. Many financial stock charts are looking quite constructive. And it is with this in mind that it is probably a good idea to keep an eye on this sector to gauge its inclination toward sector leadership.
Further to this point, just as investors are getting excited about the market's ability to climb the "cliff" of worry to new highs, the government clock is ticking down and financials are in need of consolidation… but is this a case of too far, too fast or blow off?
Two related sector indices to monitor price action in are the aforementioned XLF and the Bank Index (BKX). See charts below. In short, the XLF ran to new highs before taking a break to check out the new scenery. The index fund was able to retest it's breakout support during yesterday's pullback. I'll be watching this level on down to the $16.00 mark going forward (it would be bullish if this area holds). As for the Bank Index, it ran into backtest and lateral resistance at the $52 level before pulling back. Watch this level closely; it could be a good +/- indicator for market direction going forward, as well as financial sector leadership. The bears would like nothing more than to push the XLF back below $16 and keep the BKX below $52.
Trade safe, trade disciplined.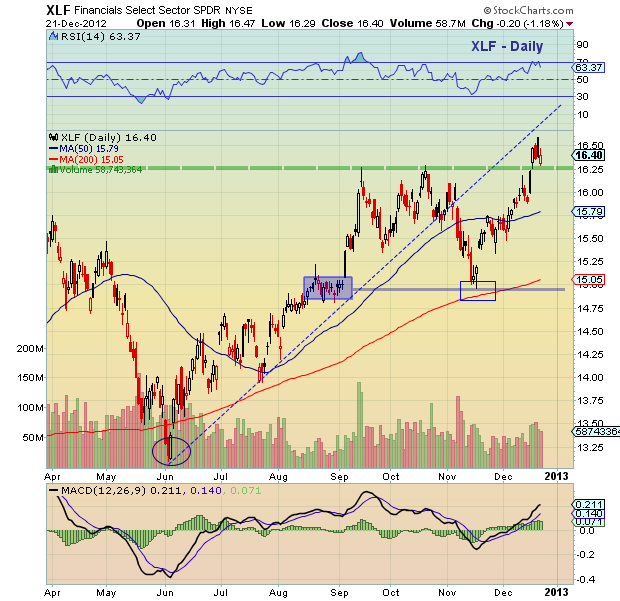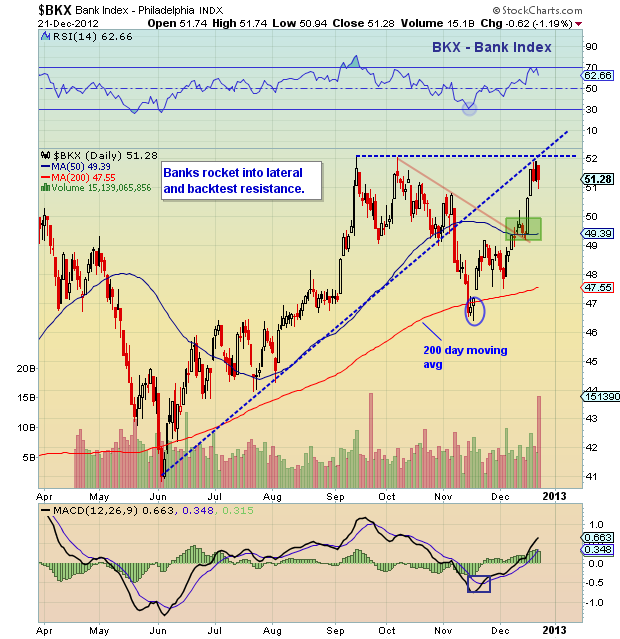 Twitter:  @andrewnyquist and @seeitmarket
No position in any of the securities mentioned at the time of publication.