The US Dollar Index reversed sharply when it found resistance Thursday at its regression trend channel. 
The Euro achieved its downside target and has generated a bullish money flow unit off the low.
This interaction bears a lot of attention from currency traders and those that follow or cue off that relationship.
We'll have to see if we get follow through selling on the US Dollar reversal.
We also have the Yen triggering a buy today, and I think that is a "long".
As seen in the chart below, I got the anticipated reversal in the U.S. dollar when it found resistance at it long-term regression trend channel.
US Dollar Index – DXY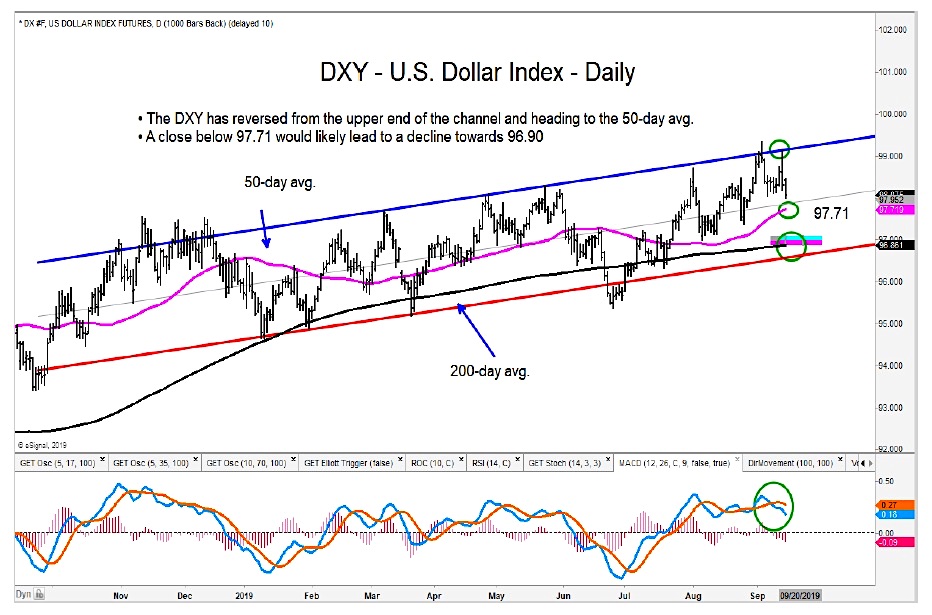 The Euro achieved our downside target at the MFU-4 level of 1.089. There is a bullish money flow unit off the low which lines up with a MOB target in the 1.23 area.
Euro Currency Chart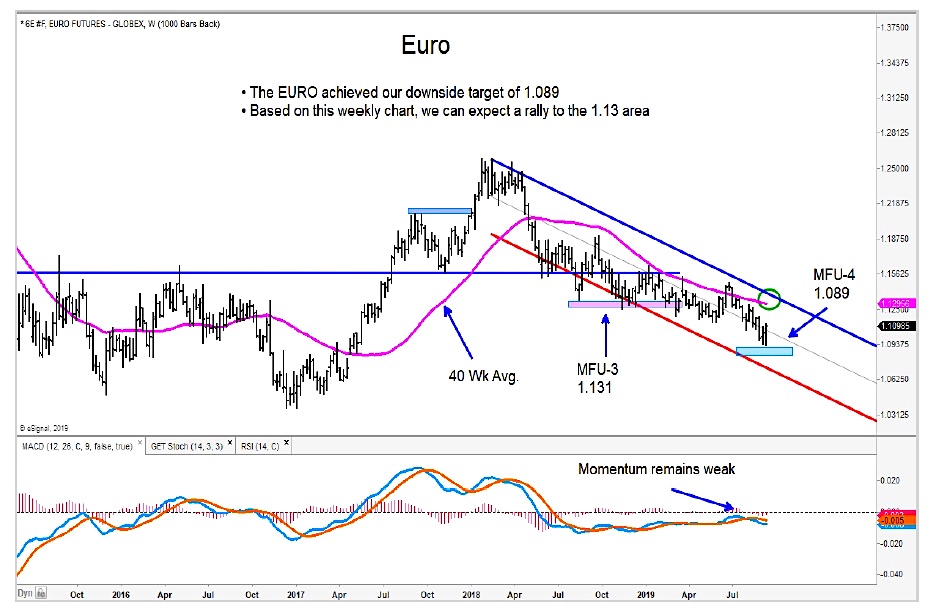 After achieving our MFU-4 target of 1.201 in August, the GBP has formed a bullish money flow unit with an upside target of 1.259
The Japanese Yen triggered a long trade today as price came into a long-term ellipse.
The author may have positions in mentioned securities at the time of publication. Any opinions expressed herein are solely those of the author, and do not in any way represent the views or opinions of any other person or entity.