If the market attempts to break through the lower level and fails, a move to the other end of the range is possible and even likely.
The last couple weeks of every year are fairly quiet and this year was no exception. As we move into the new year we need to be ready for volume to pick back up and for backed up orders to flow in and move the market. We don't know where the market will go. We just need to be aware that it has the potential to move.
Remember all that fundamental stuff above? Understand it and then promptly forget it. Be agnostic about market direction and focus on reacting to changes in price and volatility. What happens next is anyone's guess.
Levels of Interest:
In the levels of interest section, we're drilling down through some timeframes to see what's happening in the markets. The analysis begins on a weekly chart, moves to a daily chart, and finishes with the intraday, 65 minute chart of the Russell 2000 ($RUT). Multiple timeframes from a high level create context for what's happening in the market.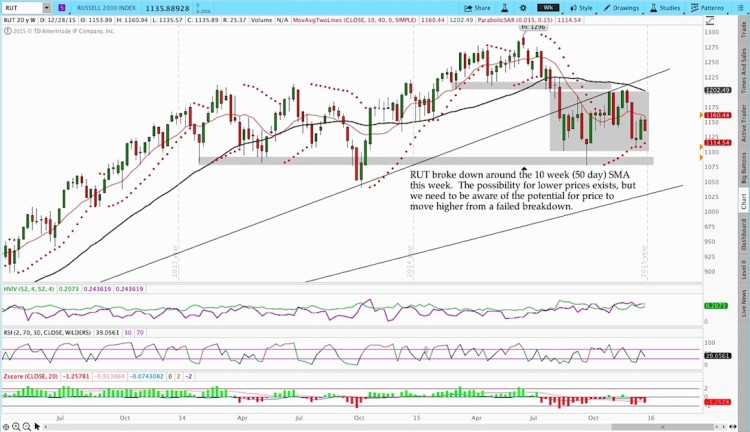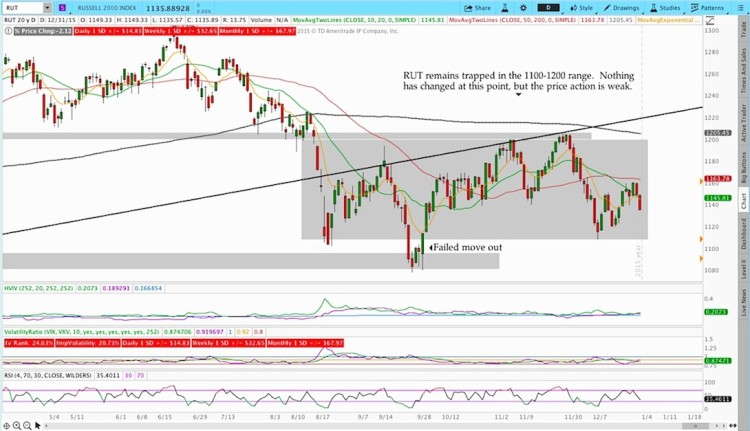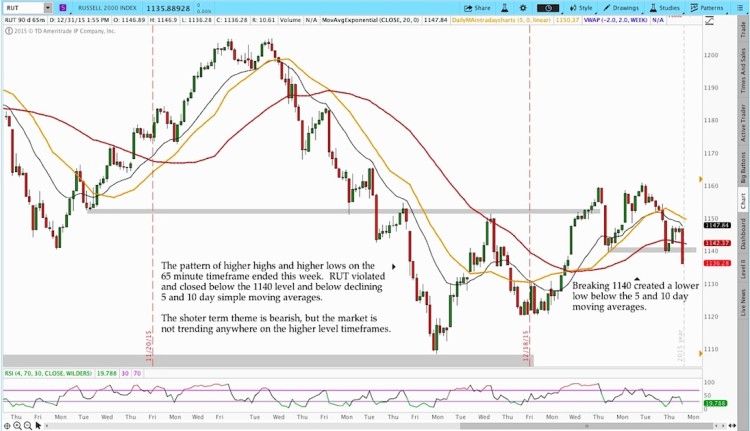 Twitter: @ThetaTrend
Author holds positions in Russell 2000 related securities at the time of publication. Any opinions expressed herein are solely those of the author, and do not in any way represent the views or opinions of any other person or entity.