Currency Markets
The US Dollar Index (DXY) remains above support with improving upside momentum. 
On the other side of the coin, we have the EURO hitting our initial target at 1.115 and remaining in a firm downtrend. Momentum remains very weak. 
The Japanese YEN recently tested trend support which held nicely, a long opportunity. 
The AUD continues to carve out a low and we are looking to add to our current long position.  Today's advance above .685 triggered a long trade in the NZD with an upside target of .7023.  The NOK hit our target at 8.76 to close our long trade.
Looking at the Weekly and Daily charts,
US Dollar Index "weekly" Chart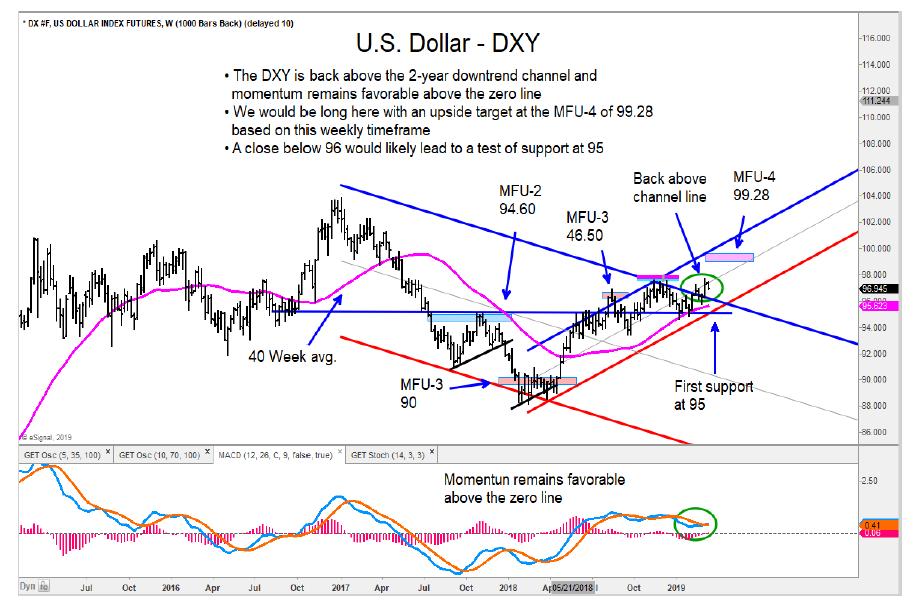 US Dollar Index "daily" Chart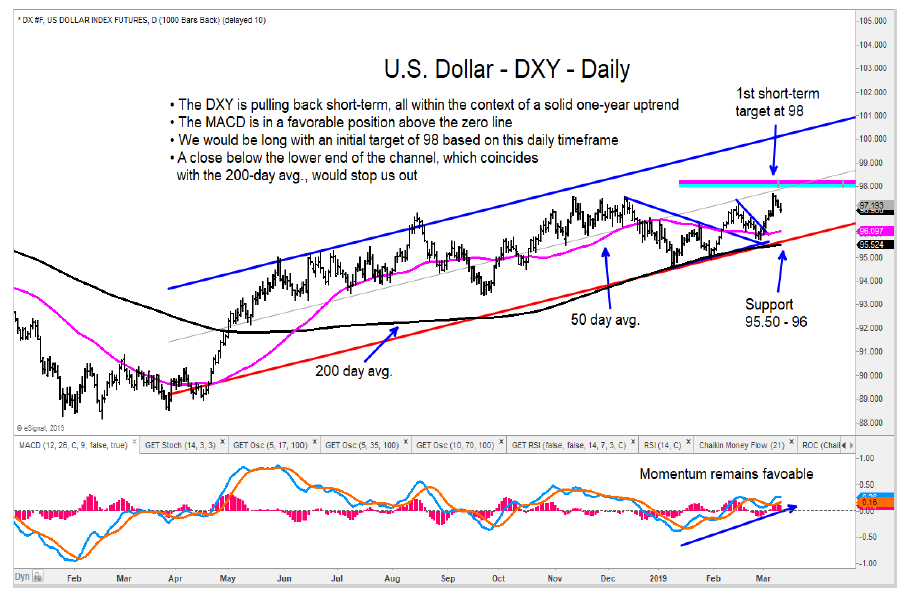 Author may have positions in mentioned securities at the time of publication. Any opinions expressed herein are solely those of the author, and do not in any way represent the views or opinions of any other person or entity.