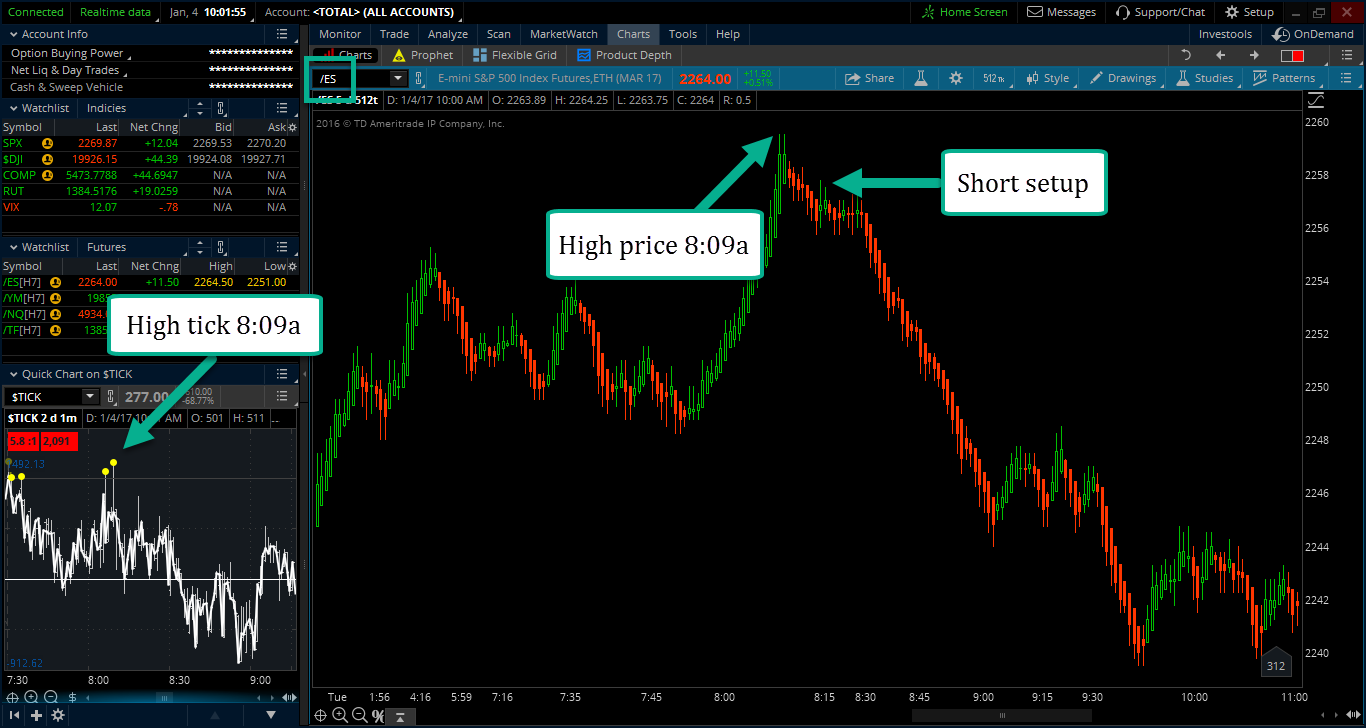 Tuesday January 2nd, the NYSE Tick, which is a ratio of stocks that last ticked up versus ticked down made a high tick at the same time the market made a high price.
So what does this mean?
The NYSE Tick is a way for short term day(s) traders to pin point entries an exits, by looking at when the market is most likely to be exhausted.  Note that I wrote about using NYSE Tick in trading last fall.
High Tick with a High Price = High of the Day
When the markets make a high tick at the same time a high price is formed, this could signal the high of the day as was the case on Tuesday. The same goes for a low tick and a low price.
Trading NYSE Tick Highs: Putting it all together.  As traders we can act on this by looking for shorts near price highs that line up with NYSE tick highs. As well, we can look for longs near lows that line up with low ticks. You can also use these highs and lows as areas to place a stop just outside of.
If you're long a trading position and the market makes a high tick and a high price, you can use that as an exit point. The same is true for shorts.
The NYSE Tick is a great tool for intraday traders trading the E-mini S&P.
Thanks for reading.
Twitter:  @EminiMind
Any opinions expressed herein are solely those of the author, and do not in any way represent the views or opinions of any other person or entity.