Well, another Fed day came and went in the markets. There's no need to be consumed by their every word, but there are some quality market insights to share post FOMC statement.
In last week's Top Trading Links, I shared this under-appreciated piece by @MylesUdland.
Myles notes that the market is slow to react to Fed tightening cycles as evidenced in the mid 2000's hiking cycle courtesy of @RobinWigg: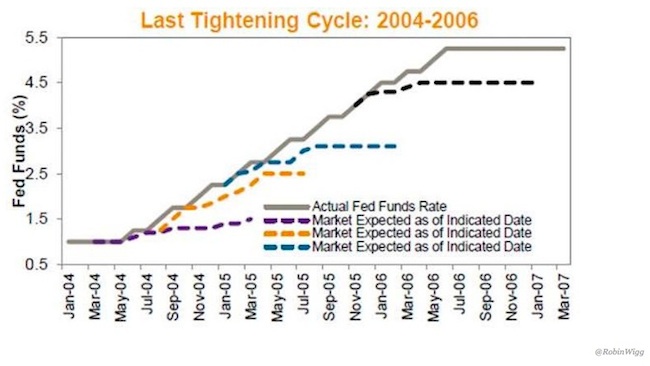 Now as investors speculate on the full meaning of the FOMC statement, we have numerous macro technical tourists discussing how the Fed Funds Futures aren't expecting a near-term rate hike as if the market is all knowing.
Well if these Futures are what the market expects, and they're slow to expect rate hikes – this tells us where the risk is. Expecations are part of the discovery process. And this is (and should be) an ongoing market concern considering where the stock market is here.
Again, we'll turn back to the golden ratio fib extension from the 2007-2009 range on the S&P 500. This chart comes via @andrewnyquist: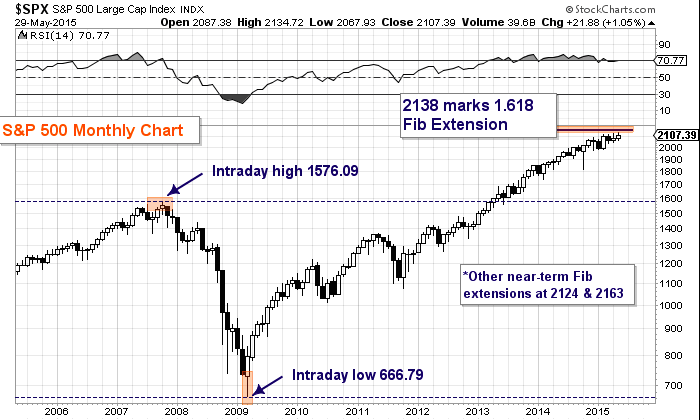 Now, let's look at a chart of the NASDAQ Composite. As you can see, the market is currently testing the 2000 high. So we now have two key price resistance data points to monitor.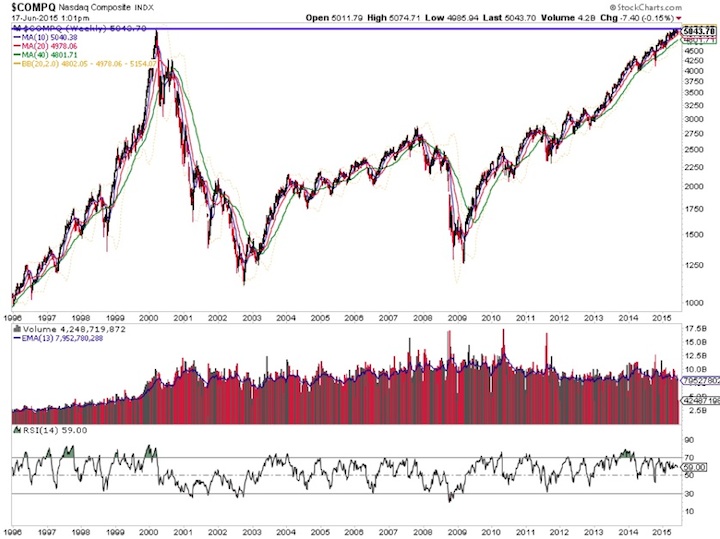 This may be too easy, but where else would be a more appropriate spot for an intermediate stock market correction? The risk is evident and it's no wonder why the market has been grinding sideways in indecision.
The people getting played are likely those with heavy expectations. Going with the flow and following the price action has paid and it will again.
Thanks for reading and trade 'em well!
Twitter:  @ATMcharts
Read more from Aaron on his blog.
No position in any of the mentioned securities at the time of publication. Any opinions expressed herein are solely those of the author, and do not in any way represent the views or opinions of any other person or entity.