Today's market update is a follow up to my New Age Beverage (NBEV) / cannabis news update yesterday.
Wednesday, NBEV announced that the Company (NBEV) expanded their licensing agreement with the Marley family for an additional 10 years.
Today, they announced the global launch of its CBD product portfolio, with the unveiling of a line of CBD creams, lotions and oils to be sold worldwide under the company's health sciences division.
The stock price opened 10% higher, settling over 5% up on the day.
And, NBEV cleared the 50 day moving average for an unconfirmed bullish phase.
Plus, we are looking for a close over 5.80, which gives the stock a good chance of reaching a price close to 7.00.
In other news, the economic Modern Family of stock market ETFs trades sloppily.
Sloppy equals bad behavior. See the ETFs charted below (analysis follows).
Looking at the weekly charts (above), the diversion among the members continues.
Top left Transportation IYT, could have just put in a topping candle. If that is the case, it could fall to 190, the 50-DMA quickly. If not, only a move over 200.42, yesterday's high, will save it.
Same is true for Semiconductors. Nasty reversal candle. But what could be worse, is that it gaps below 115.90 leaving an island top. Then a move back to 108 is possible.
The Russell 2000 IWM, is back below the 50-WMA (blue). That could help the rest of the Family if it clears and closes over 157.15 tomorrow. Otherwise, bulls must hope it holds its 50-DMA or 155.32.
Bottom left is Retail XRT. It is holding the 50 DMA, which it must continue to do. Otherwise, XRT is between weekly MAs and unclear.
Biotechnology, IBB is a flu symptom away from breaking under the 200-WMA (green). That weakness could hurt everyone else if this does not move back over 108.
Regional Banks KRE looks a lot like XRT. In the middle, needs to make a move up or down for clarity. Obviously, bulls want to see this go up, at least over 55.30.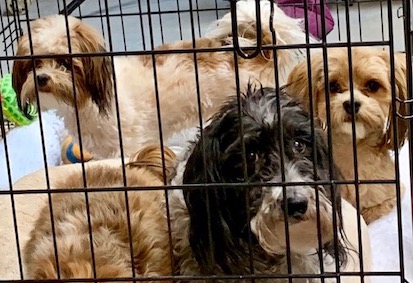 Hopefully, the Family plays nice again real soon. Up or down, all we traders need is some unity and clarity in price direction.
S&P 500 (SPY) – Swing high at 293.16 with all-time high 293.94. 290.60 immediate support.
Russell 2000 (IWM) – Swing high at 158.69. Now, 157.15 pivotal and 155.32 key support.
Dow Jones Industrials (DIA) – After inside day, broke the 10 DMA. 260 major support and 265.25 pivotal resistance.
Nasdaq (QQQ) – New all-time high at 191.22. 187.65 big support for this to hold.
KRE (Regional Banks) – Confirmed the recuperation phase. Has to continue to hold 54.33
SMH (Semiconductors) – All-time high at 120.71. This is key, a gap down or not, especially under 115.90.
IYT (Transportation) – 196.40 the 10-DMA pivotal with 190 big support level
IBB (Biotechnology) – Through 108 better.
XRT (Retail) – 45 the closest pivotal support area with a way to go to the 50-WMA at 46.90.
Twitter: @marketminute
The author may have a position in the mentioned securities at the time of publication. Any opinions expressed herein are solely those of the author, and do not in any way represent the views or opinions of any other person or entity.