Here's a brief preview of the topics and charts covered in the latest edition of my Weekly Macro Themes report.
There's a lot going on across the financial markets and asset classes right now.
Note that you can stay up to date on macro investing themes and trends (both technical and fundamental) through my premium service.
Here are 5 macro themes that I am watching right now:
1.  Inflation Outlook: A rapidly evolving inflation outlook for developed economies, particularly in the USA.  Perhaps the market is not on top of this yet.
2.  US Dollar Index: We continue to focus on the contrarian setup in the US Dollar Index (DXY), the case looks to be growing more compelling, yet it remains an unconventional idea.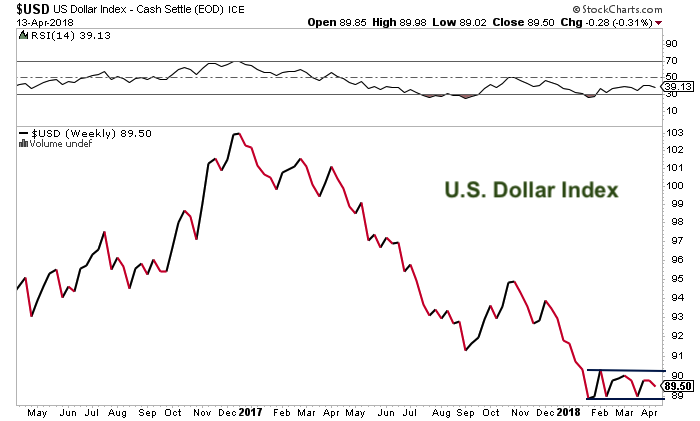 3.  Copper:  Our charts helped picked the rebound in copper in 2016, but now they are telling us something entirely different (valuation, intermarkets, positioning, China macro, and more).
4.  China On/Offshore: A number of indicators show an evolving valuation picture, with China A shares trading at a discount to offshore, but it's not a repeat of 2014.
5.  Eurozone Valuations: In part 1 of a series that will be continued next week on my premium service, we explore the valuation picture for European equities, with a particular focus on relative value. There has been some iteresting developments in Europe.
Thanks for reading and have a great weekend!
Twitter:  @Callum_Thomas
Any opinions expressed herein are solely those of the author, and do not in any way represent the views or opinions of any other person or entity.