I noted on Monday that this week was the best week over the past 10 years, according to stock market seasonality data.
Now for the bad news. We are entering one of the worst times of the year (mid September to early October). In fact, next week is the worst week of the year in terms of market seasonality.
Looking at how all weeks have done over the past 10 years, you can see the next three weeks are among the worst of the year (see data table below). Yikes!
And considering where the markets are at right now, some caution is likely warranted.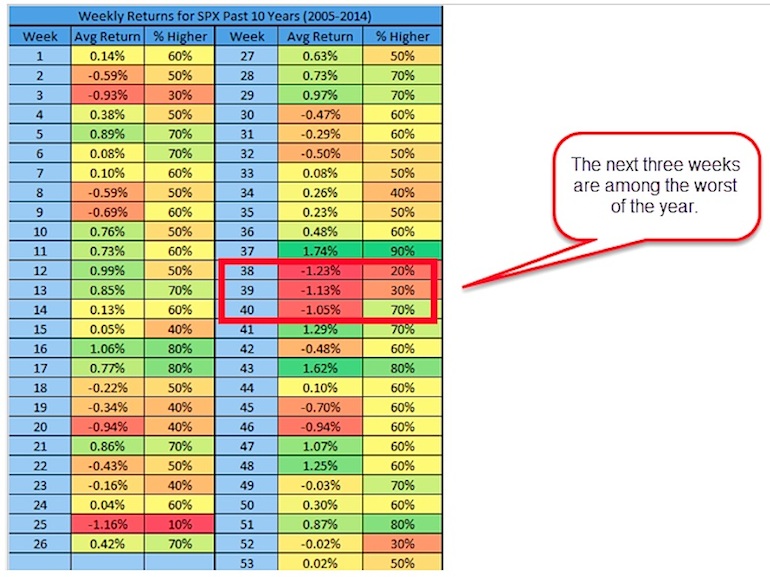 Next, I took a look at how the week after September option expiration does (so next week). Going clear back to 1990, this is the worst week of the year. Stock market seasonality trends show that its been up just four times in the past 25 years. Wow.

Lastly, when looking at the average year for the S&P 500 since 1950, we can see that the stock market is entering a period that tends to top and things can get a bit dicey until late October. So be careful out there.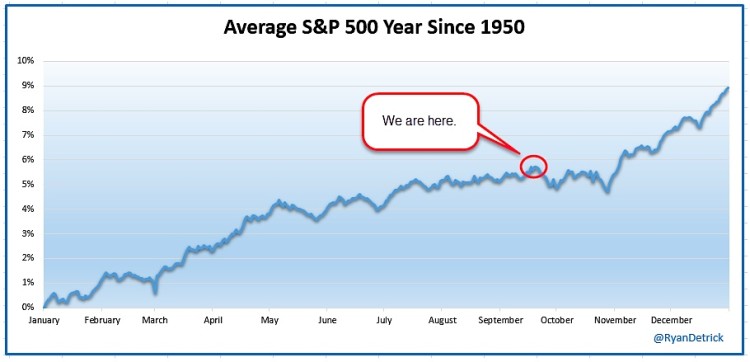 Thanks for reading.
Twitter: @RyanDetrick
Read more from Ryan on his tumblr.
Any opinions expressed herein are solely those of the author, and do not in any way represent the views or opinions of any other person or entity.