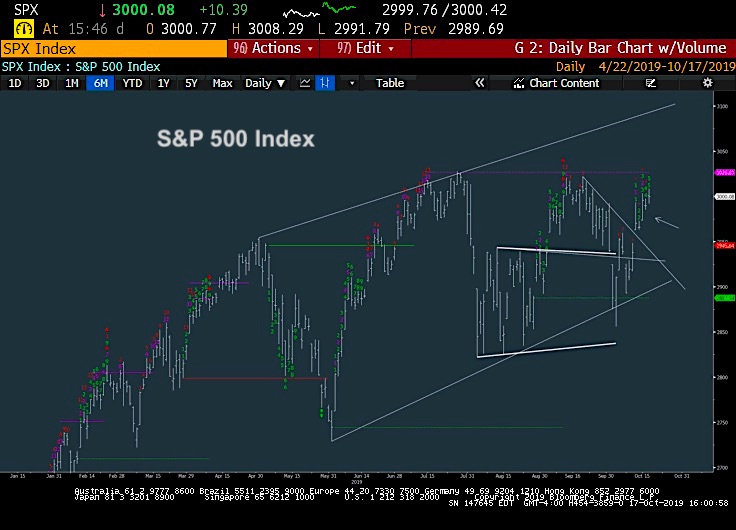 S&P 500 Index Trading Outlook (3-5 Days): Bullish
The push higher has continued and the S&P 500 Index INDEXSP: .INX should only face minor resistance until reaching the September highs near 3026.
As well, Demark exhaustion is potentially 3 trading days away for the S&P 500 so traders may be looking to sell into this rally next week.
There is not real substantive change in thinking here.
I am bullish for an upcoming test of September highs, but this is likely a selling opportunity for active investors / traders.
Thursday's trading session helped prices extend and now are within striking distance of what's thought to be a particularly strong level of time and price based resistance into late October.
Counter-trend "sells" are within 3 days of materializing, and we're seeing evidence of Technology stalling out.
I think we will see traders exiting long positions into early next week.
If you have an interest in seeing timely intra-day market updates on my private twitter feed, please follow @NewtonAdvisors. Also, feel free to send me an email at info@newtonadvisor.com regarding how my Technical work can add alpha to your portfolio management process.
Twitter: @MarkNewtonCMT
Author has positions in mentioned securities at the time of publication. Any opinions expressed herein are solely those of the author, and do not in any way represent the views or opinions of any other person or entity.