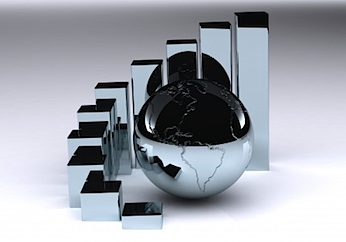 Precious metals have garnered a lot of attention lately, with both gold and silver taking the spotlight. In this post, we'll dig into silver prices to see what's happening and what may be in store. We'll also look back at previous articles I wrote on silver and whether or not our projected target(s) have been met.
Be sure to also read my recent companion article on Gold.
Looking back over the past 8 months, I've written a few posts on Silver, highlighting some key levels and price objectives. Here they are for reference:
In those articles, I highlighted the following:
Long term, 20 year support levels failed at 26.87 and 21.455.
A longer term target of 14.095 for silver prices.
So, how did we do on our 14.095 call? Not too bad actually with a low of 14.155 being put in on December 1st 2014, which was 0.06 shy of our projected target. From that low, Silver prices were able to rally a respectable 30.73%  to 18.505 before experiencing a (17.53%) correction from January to March 2015.
In the chart below, I've highlighted the low of 14.155, the rally back to 18.505, and the subsequent correction back to 15.26.
Silver Prices (Futures) – 1 Year Daily Chart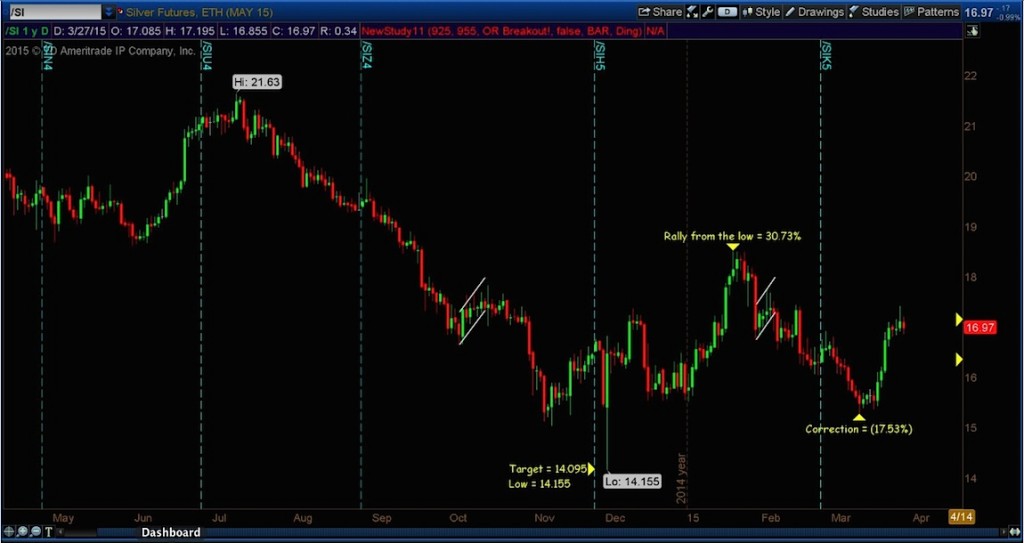 Now let's drill down to a 6 month daily chart and see what my unconventional style of drawing Fibonacci levels tells us. In the chart below you'll see that silver prices have been able to climb above a downtrend line and have hit a short-term target of 17.145. However, silver hasn't been able to close above it. If price is able to close above 17.145, then the next major resistance level will be the January high at 18.505.
At this time, I still maintain my call for lower prices on Silver Futures.
Silver Futures – 6 Month Daily chart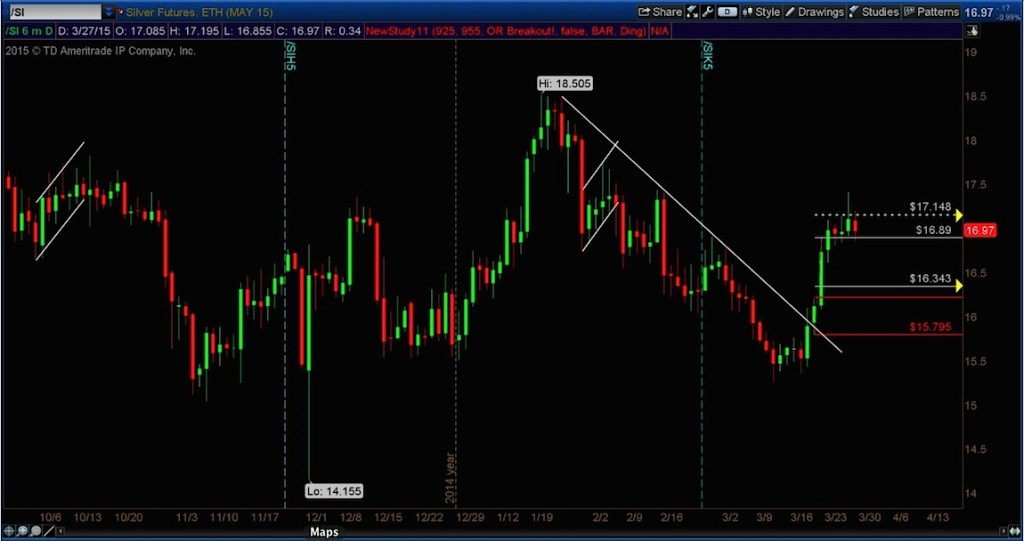 Thanks for reading and remember to always use a stop loss order when trading!
     Follow Dave on Twitter:  @TheFibDoctor
No position in any of the mentioned securities at the time of publication. Any opinions expressed herein are solely those of the author, and do not in any way represent the views or opinions of any other person or entity.