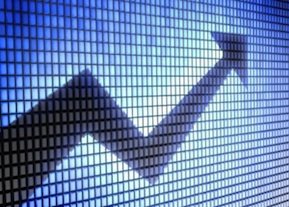 By Joshua Schroeder
High-Tech Pharmacal (HITK) is a small cap biotech/pharmaceutical stock that I added to my portfolio in July and August and then recommended on the 21st of October.  At that time, the stock was trading around $33 dollars at what I felt was a significant discount to intrinsic value and thus represented a good risk/reward opportunity.  Almost 6 weeks later HITK has established a new 52 week high at $43.26 and closed Friday December 2nd at $42.68, nearly a 30% increase since I recommended it.
I must admit, however, that I have not participated in this entire rally.  After HITK rose approximately 15% from my average cost basis of $27.09, I put on a 10% trailing stop to protect at least a 5% gain.  I did not expect to see that type of volatility to the downside and as a longer term investor I was not really looking to trade this stock so quickly.  Therefore, I was somewhat surprised / disappointed when after rising and falling another 10% I was stopped out with approximately a 15% gain at $33.26.  Since then I have been following HITK closely looking for another good entry point which in my opinion still hasn´t presented itself.  While I still believe HITK represents good value over the long term, I would probably take some profits at this point due to it being overbought and in the expectation of consolidation in the near future (See Annotated Charts Below).
Lastly, and most importantly HITK reports fiscal 2012 second quarter earnings today.  I will be comparing the quarterly results year over year paying particular attention to the contribution of Fluticasone Propionate (Flonase).  It is unlikely that sales of Flonase will be better than last quarter as that was the height of summer and allergy season, but I am expecting to see growth when compared to Q2 2011.  If HITK is able to beat last year's results of $0.76 and analysts expectations of $0.65 that means it would be well on its way to earning $4 a share for 2012 making it still very attractive at a P/E of around 10.
(Charts prepared by Josh Schroeder and Andy Nyquist)

———————————————————-
Any opinions expressed herein are solely those of the author, and do not in any way represent the views or opinions of his employer or any other person or entity.
No positions in any of the securities mentioned at time of publication.
Be sure to "Like" See It Market on Facebook to keep up with current news and updates on the site.