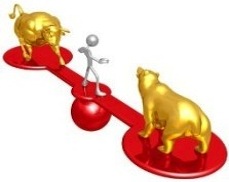 Earlier tonight, we posted a quick read on Gold asset allocation on our Tumblr stream (follow us). In short, we looked at Gold's performance since the last Sovereign Debt Crisis flare-up during the Fall of 2011. From that point going forward, Equities have been getting all the love, with money flowing from Bonds and Gold into Equities.
Below is an excerpt from that read, as well as a chart highlighting the shift:
"Money has been moving out of Bonds and Gold (a couple of high profile examples) and into equities. This favoritism/shift took hold during the Fall of 2011 and has kept a pace since —> Just look at the past 2 years on the chart below below (and more so the past year). Note that 2 years ago was the last major flirtation with the Sovereign Debt Crisis in Europe (and day to day headlines of world demise). Fear is a catalyst for rotation. And until we see some fear re-enter the financial markets, Gold will bide its time."
S&P 500 vs Gold (GLD) vs 20 Year Treasuries (TLT)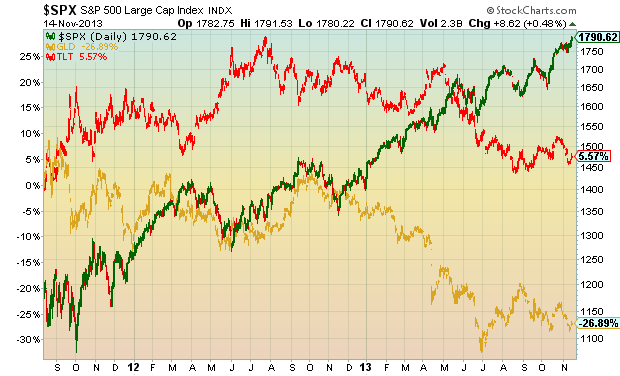 There's a time for everything. And until fear re-emerges in the debt markets, Gold asset allocation levels will likely remain subdued… as Gold bides its time for the next round of debt fears.
Twitter:  @andrewnyquist

No position in any of the mentioned securities at the time of publication.  Any opinions expressed herein are solely those of the author, and do not in any way represent the views or opinions of any other person or entity.