The FOMC (Federal Open Market Committee) raised the Fed Funds rate by another 25 basis points on Wednesday June 14, the second such rate hike this year, and the fourth hike since December 2015.
This move was largely discounted by the financial markets, and reaction to this news has been relatively muted.
In discussing the rate hike, the committee referenced the pickup in household spending in recent months and continued improvement in investment spending. While inflation has moderated in recent months, the Fed seems to be attributing this mostly to one-off factors.
While Fed Chairwoman Yellen reiterated that Fed policy is not on a pre-set course, the Federal Reserve has been willing to look past the recent economic data disappointments and remains on course to raise rates by a total of 75 basis points in 2017 (indicating one more hike in the second half of the year) as well as beginning to reduce the size of its balance sheet. In fact, in the Summary Economic Projections that accompanied the interest rate decision, the Fed's median forecast for GDP growth for 2017 actually ticked higher, up to 2.2%, from 2.1% in March.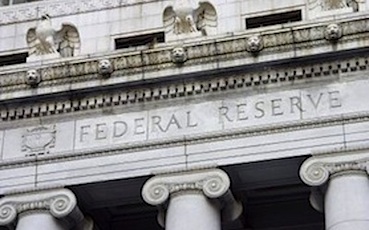 With GDP growth expected to remain above its long-term potential over the next few years, and the unemployment rate to remain below its long-run level, the Fed as a whole seems to be willing to look past what it sees as near-term economic noise. The bond market seems to be showing less confidence in the economy than the Fed, with the benchmark 10-year T-Note yield testing its lowest level of 2017.
The BottomLine: While the Federal Reserve has looked beyond recent data disappointments, the failure to see better growth in the second half could put additional rate hikes on hold and delay the start of balance sheet reductions.
Thanks for reading.
Twitter:  @WillieDelwiche
Any opinions expressed herein are solely those of the author, and do not in any way represent the views or opinions of any other person or entity.