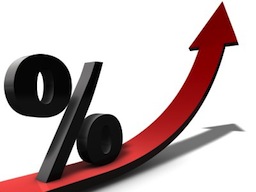 Taper! No taper! Taper! Any Fed Taper fears out there? Personally, I don't think the FED is going to taper anytime soon. But that hasn't mattered to the equity markets thus far.
Ben Bernanke first uttered the word "taper" back in May, and that resulted in a massive re-pricing of stocks, bonds, and a certain housing etf. Specifically, the re-pricing of the S&P 500 (SPX) , the 10 Year Yield (TNX), and iShares US Real Estate (IYR). The moves climaxed in September when the FED threw a curve ball, deciding not to reduce asset purchases at their meeting… and we all know what happened after that. So much for Fed Taper fears.
What is interesting, though, is the massive move in the 10 year yield from May to September, and its ripple effect on the IYR and S&P 500. For illustration, let's take a look at a comparison chart between the IYR, TNX, and SPX.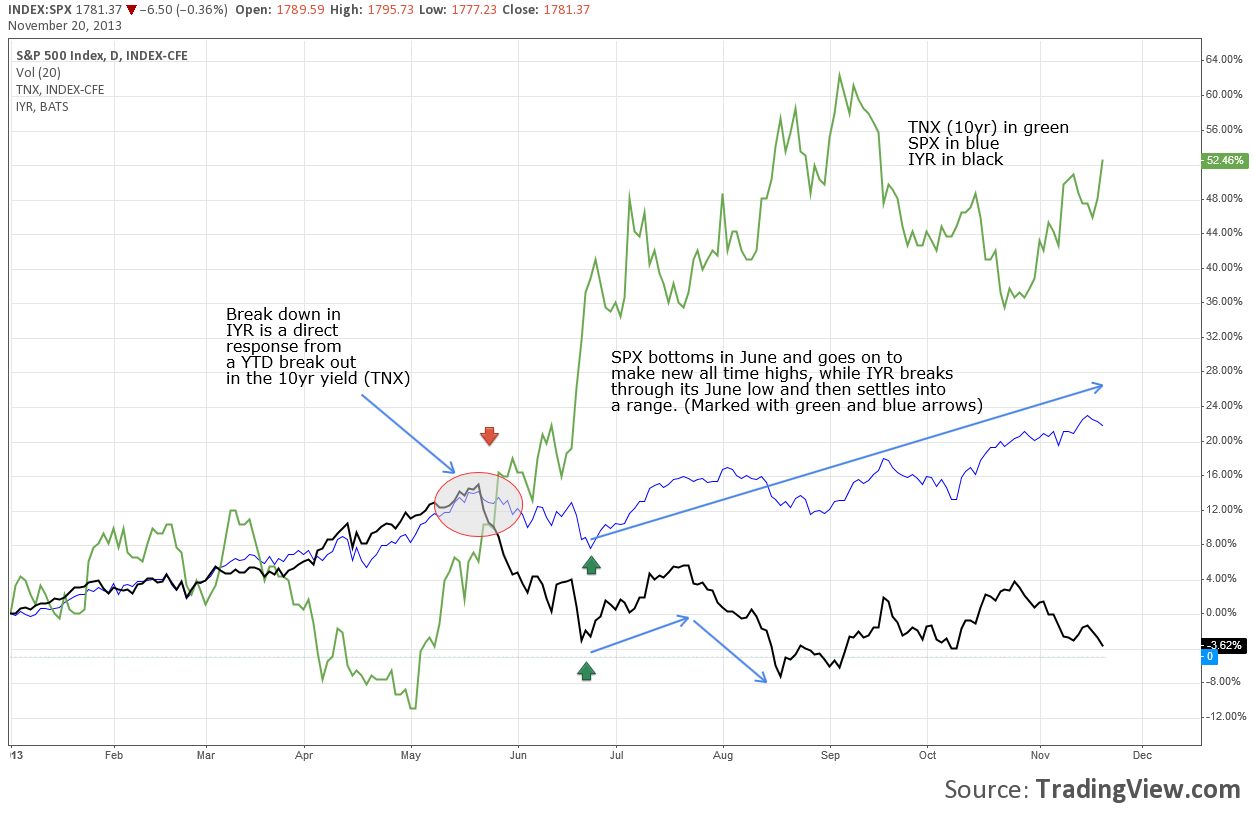 A couple interesting points to note:
1. Since bottoming in June, the SPX has gone on to make new all time highs, while the IYR has been stuck in a range. This is interesting because, the IYR and SPX usually trade in tandem with each other. This illustrates more Fed Taper fears (interest rate fears) in Real Estate than broad equities, perhaps.
2. The SPX has essentially shrugged off the massive run in the 10 year yield (TNX) …. for now.
Let me leave you with these questions: Is there a point where the S&P 500 does start to care about the levels on the 10 year yield? Is it 3%? 3.5%? 4%? Time will tell, but this will be very interesting to watch in the upcoming months. Thanks for reading.
Twitter:  @TraderRL23

No position in any of the mentioned securities at the time of publication.  Any opinions expressed herein are solely those of the author, and do not in any way represent the views or opinions of any other person or entity.