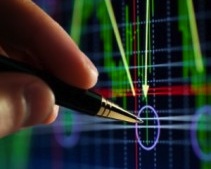 By Andrew Kassen     The "Irreversible" Euro has had a rough couple of days, beginning the 8th week of its reversal from 1.37, last printing 1.2866, off -206 pips (or -1.59%) from Friday's close. Already down 4.6% since the end of January, this week's primetime Troika/Cyprus/Russia Eurodrama only serves to exacerbate an already challenging technical landscape. This serves as reason enough for a closer look at the Euro and a EURUSD analysis update.
Despite the move down, since Sunday night trading sessions have been highly active but mostly choppy as short-term operators (carbon and silicon-based) nervously scrutinize and react to every bit of half-phrased flotsam that emanates from the Eurozone.
Lamentable as it is (though not due to a dearth of trading opportunities), these sloppy volatile conditions bear the indelible mark of classic Euro Crisis action. It may come as some surprise, then, that EURUSD has staged a highly uniform stair-step rise-to-fall dating from July 2012's low near 1.20. In fact, there are few better medium or long-term examples of an instrument (FX or otherwise) adhering so responsively to the same levels in repetitive fashion as the pair has over the last 8 months.
Now down over 6% in nearly as many weeks (check out our recent piece on how the US Dollar has done over that period)  – in spite of the present troubles brought on by Cyprus Hill – it is natural to ask as it pushes through successive fibonacci retracement levels: when will Fiber (EURUSD) bounce and move back in the direction of the primary trend (up)?
Similarly – and the better question for those following the present trend from 1.37 – how much further can the pair fall?  Here's my current EURUSD analysis and assessment, in brief.  Click to enlarge charts.
Weekly Chart – EURUSD Analysis
4-hour Chart – EURUSD Analysis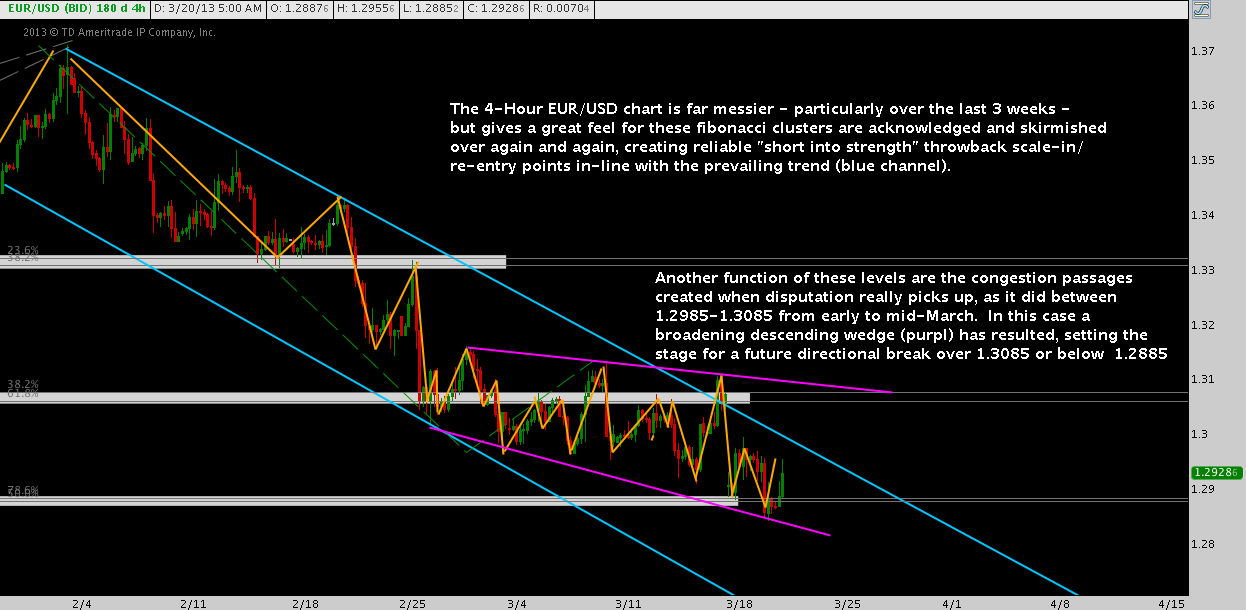 Twitter:  @andrewunknown and @seeitmarket
Author holds positions short EUR/USD FX spot and long US Dollar Index Futures $DX_F at the time of publication.
Any opinions expressed herein are solely those of the author, and do not in any way represent the views or opinions of any other person or entity.