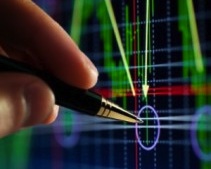 By Andrew Nyquist
During the back half of 2011, Salesforce (CRM) dropped from a high of 160 to the current lows in the 90's.  Wow, that's quite a fall.  But that's one of the drawbacks to investing in high growth stocks during their initial rocket phase.  But now that the stock has been trimmed by 40%, it's looking attractive again.  Cloud Computing continues to grow and CRM is uniquely positioned to benefit from this growth.
Technically, the stock is nearing a bounce, and quite possibly a longer term bottom.  On the weekly chart, CRM will record a TD DeMark buy setup this week.  The stock needs a low below 94.09 (bar 7's low) to perfect the setup.  The initial bounce could last between 1-4 bars/weeks.  On the daily chart, a measured move aligns nicely with DeMark analysis and suggests 90ish. This is on my radar and I'll be looking to initiate today or early next week.  See annotated charts below.
**Other technical stock charts found here.
Tagged and searchable under "chartology."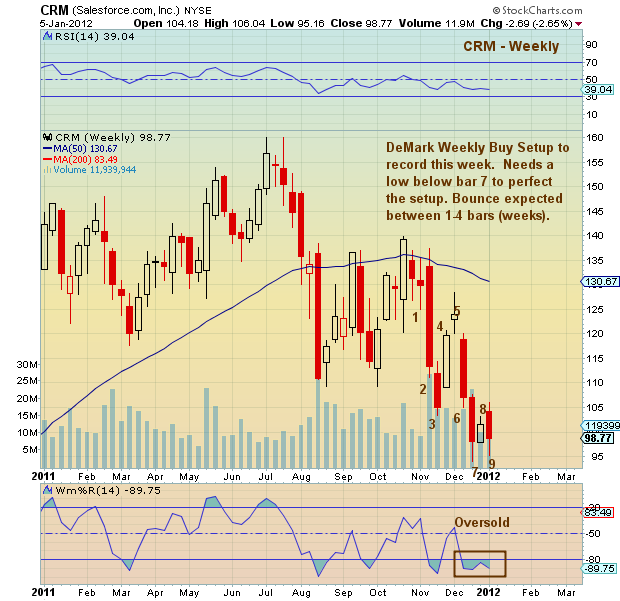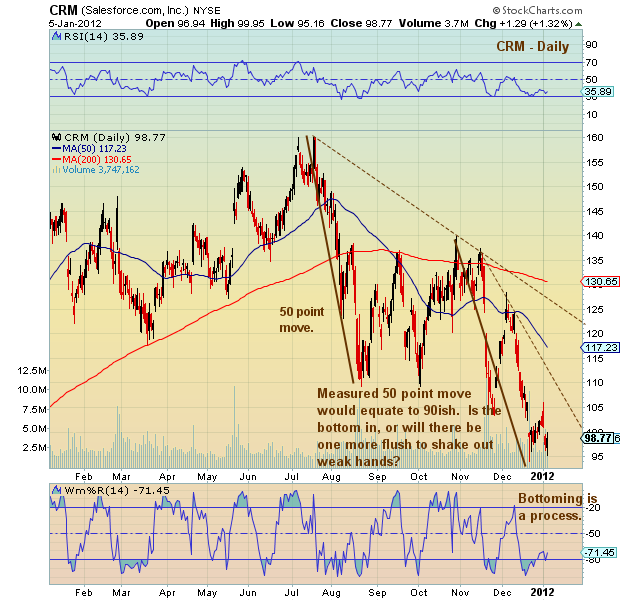 Salesforce.com Inc. annotated daily and weekly stock charts with technical analysis overlay January 5, 2012.  Price Support and Resistance.
———————————————————
Your comments and emails are welcome.  Readers can contact me directly at andrew@seeitmarket.com or follow me on Twitter on @andrewnyquist.  For current news and updates, be sure to "Like" See It Market on Facebook.  Thank you.
No positions in any of the securities mentioned at time of publication.
Any opinions expressed herein are solely those of the author, and do not in any way represent the views or opinions of his employer or any other person or entity.