The financial markets are getting choppy. And for good reason.
Treasury bond yields, commodities, and stocks are all testing major resistance lines.
And more importantly, breakout resistance. These tests will see breakouts (now or after some consolidation) or failure.
And which one(s) break out could mean a change in market character.  For instance, a breakout in bond yields and/or commodities could effect fund flows into equities. And visa versa.
These can also be viewed in isolation and any breakout for these would carry meaning for that asset class.  Example: Should bond yields breakout, that would be negative for treasury bonds. This could indicate inflation and help commodities break out. Yet, on the other hand, if rates push high enough, it's a negative for equities and the economy.
Read my recent article on stocks and bond yields.
With each of the major asset classes facing tests, it's important for portfolio managers to pay attention here.
Breakout Tests In Play – Treasury Bond Yields, Commodities & Stocks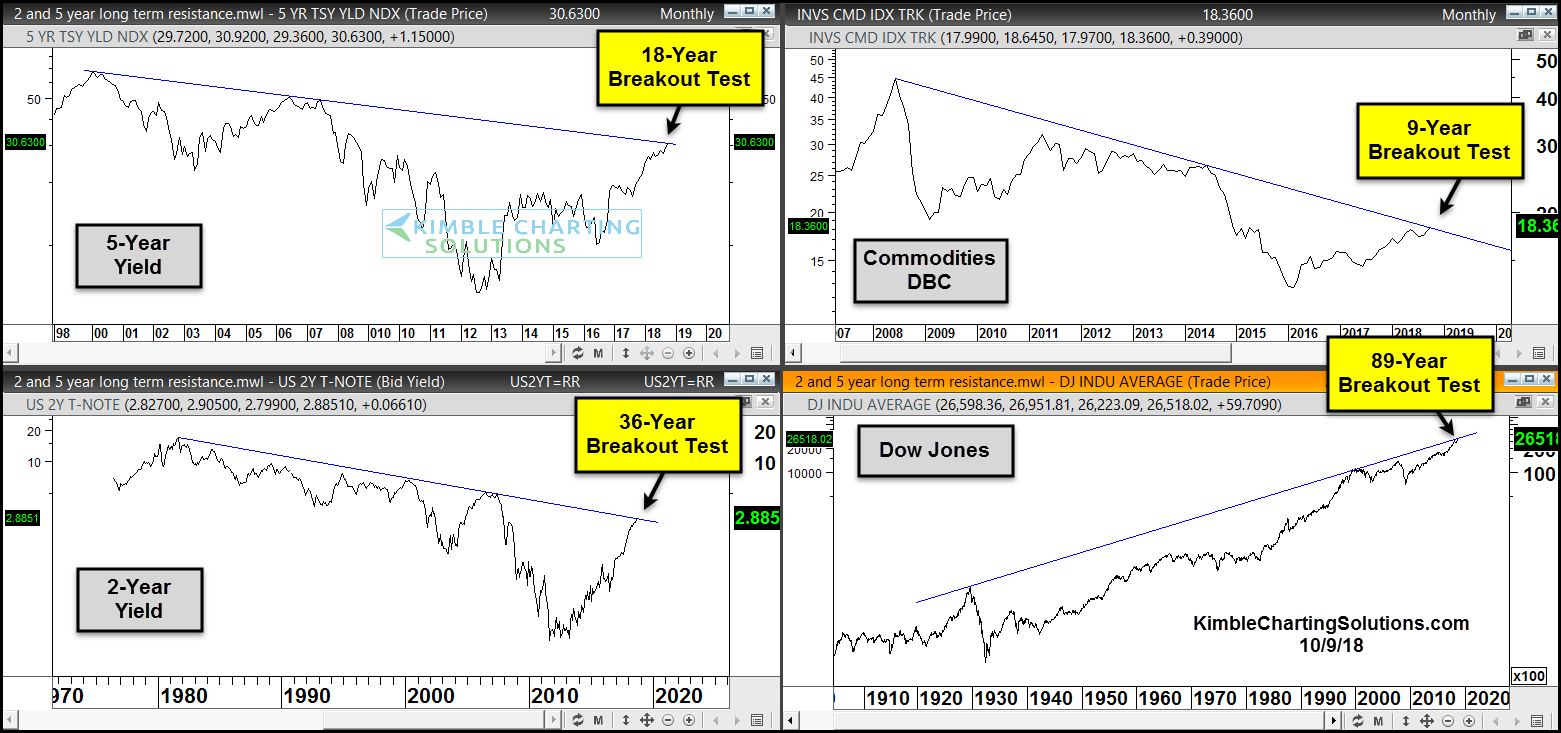 Note that KimbleCharting is offering a 30 day Free trial to See It Market readers. Just send me an email to services@kimblechartingsolutions.com for details to get set up.
Twitter:  @KimbleCharting
Any opinions expressed herein are solely those of the author, and do not in any way represent the views or opinions of any other person or entity.