Alphabet (Google) (NASDAQ: GOOGL) reported strong earnings on Monday.  Note that this information was also shared on my Twitter stream last night.
Here's a recap on Google's operating results with a few factoids:
– Total revenue $32.7B
– Ad revenue $28.1B (86% of total)
– Free cash flow $4.6B
– CAPEX $5.48 billion
– 58% Y/Y paid clicks
– $5B fine skewed report
– Huge employee growth 18% Y/Y
– $102B in cash
– 3% fx lift in revenues
– $165M deferred rev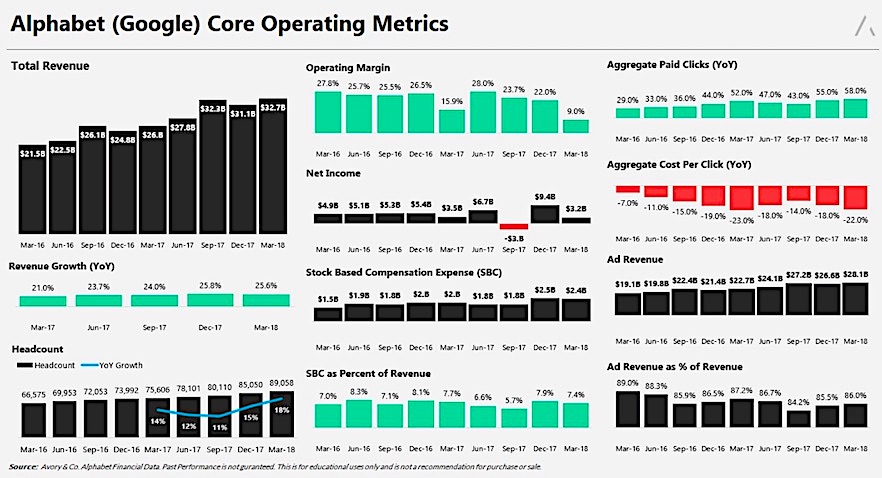 Google's cash position:
2010: $34B
2011: $44B
2012: $48B
2013: $58B
2014: $64B
2015: $73B
2016: $92B
2017: $101B
Today: $102B  (200% cash growth over 8 years)
Headcount growth is growing faster than majority of S&P 500 company revenue lines.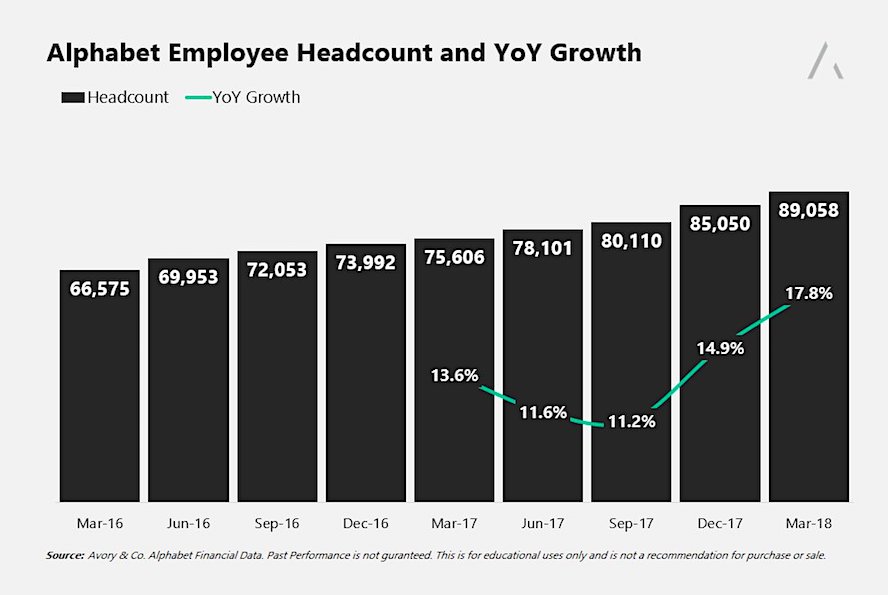 Twitter:  @_SeanDavid
Any opinions expressed herein are solely those of the author, and do not in any way represent the views or opinions of any other person or entity.