No trading edge is complete without an understanding of the concepts of support (demand) and resistance (supply). The most successful traders I know focus solely on these concepts, employing both for entries and exits, for measuring overbought and oversold conditions, for confirming chart patterns, and for determining trends and trend reversals.
In fact, if I were to ask 100 successful traders to describe their trading edge in 100 words or less I am certain support and resistance would be mentioned or, at the least, implied.
I use support and resistance for taking advantage of breakouts along trends where potential changes in demand or supply can create momentum shifts for days to possibly weeks. As a visual aid I use boxes to describe and identify these consolidation areas.
Let's take a look at a few stocks that are currently on our watchlist. I will use the WEEKLY chart for our examples. Please note that the WEEKLY serves as our DIRECTIONAL chart; the DAILY our ACTION (trade entry) chart.
Clorox: CLX is close to breaking an all time high along an ascending trend. Unless the trend changes DAILY entries are to the upside.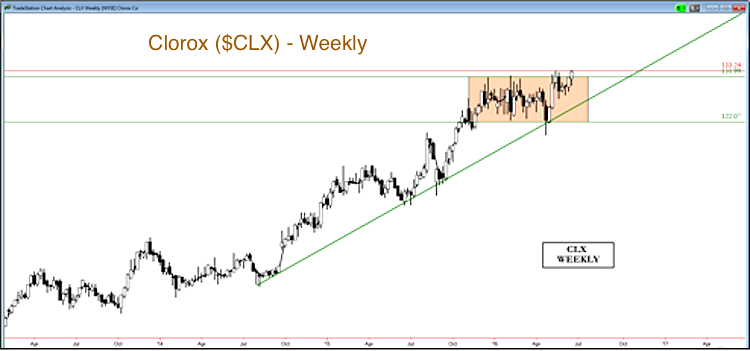 Joy Global: JOY is working on a bullish trend reversal as the bearish trend that began in the summer of 2014 ended in a few weeks ago. For trend reversal confirmation we would like to see a break through resistance of its newly formed box.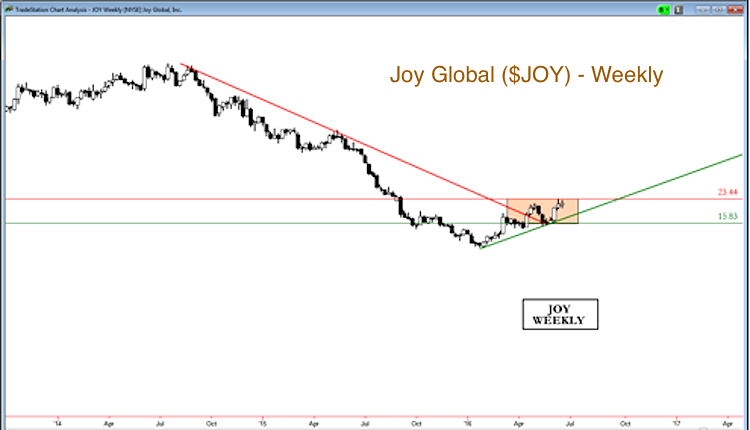 Valeant Pharmaceuticals: VRX is a volatile stock due to headline news but from a technical perspective it is attempting to break down through support along its descending trend, providing an opportunity to go short or go long put options.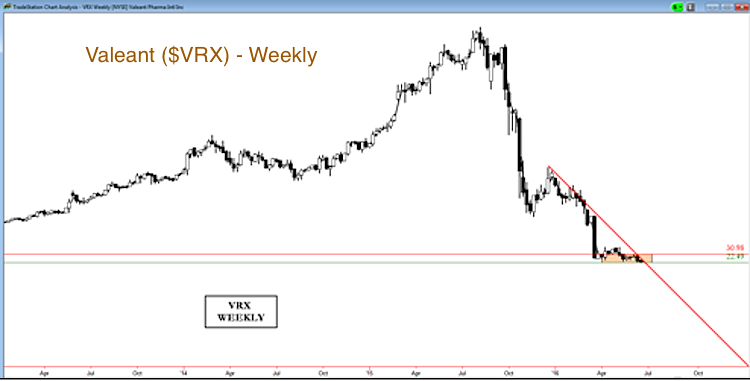 These are but a few of the many that are currently on our watchlist. Details on entries and exits via the DAILY charts are provided to members of the Crosshairs Trading Family of traders.
Thanks for reading. And as always, keep it simple.
Twitter:  @crosshairtrader
No positions in any of the mentioned securities at the time of publication.  Any opinions expressed herein are solely those of the author, and do not in any way represent the views or opinions of any other person or entity.