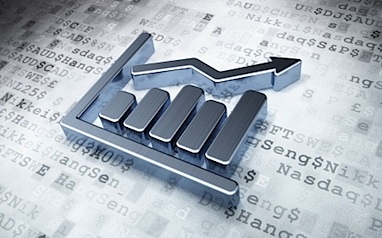 We are all familiar with Sell In May and Go Away – at least I'm guessing you've heard about it.  The reality is selling in May and buying again in October has been a very solid strategy going back decades.  Well, May and June have both just been green – what do you do now?
Turns out when the bulls turn Sell In May on its head the best thing to do is expect higher prices.  Going back to 1950, there have been 19 times both May and June were higher.  As you can see, I have all the breakdowns below, but the one I'd like to focus on is the next six months.  The rest of the year is up 7.54% on average and up 84% of the time.  Not bad.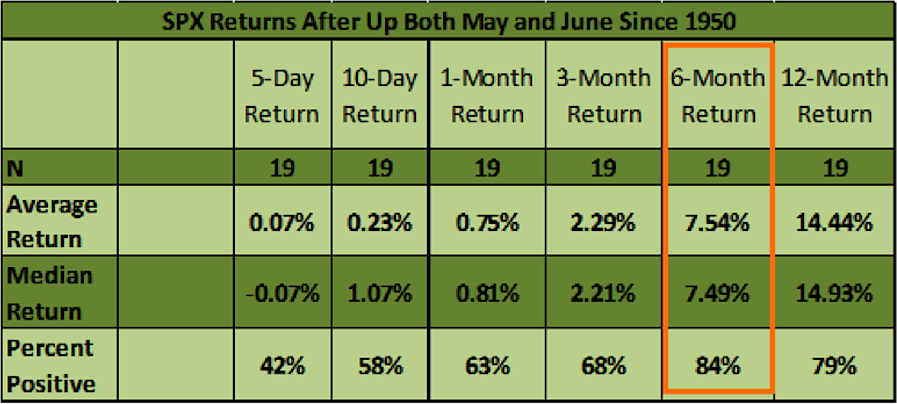 Going back to 1980, very similar returns – all good here.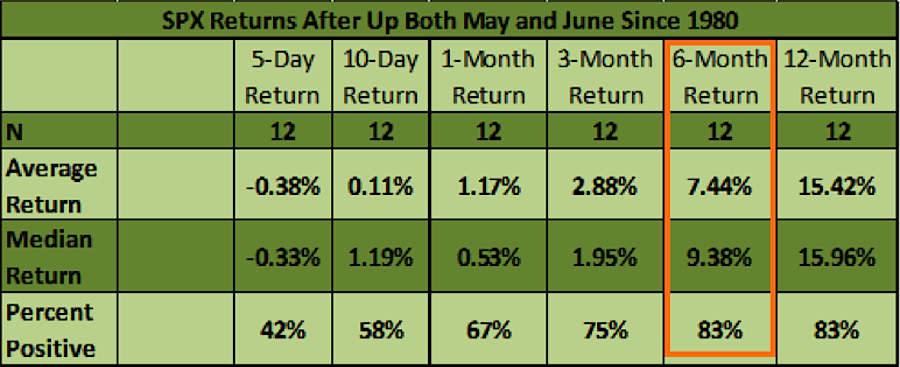 Here's where things get very interesting.  Since 1995, the rest of the year has never been lower and it is up nearly +13%!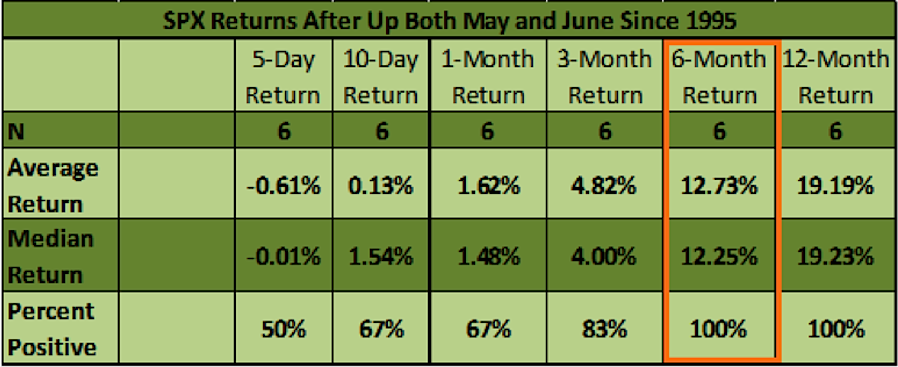 Now, take note this one didn't happen, but I did it before I knew, so I'll still share it.  May was up >2% and June just missed it.  My question was did a strong May and June mean anything?  Well, the returns six months out after such strong performance are actually better the rest of the year than if May and June were just up any amount.  Strength begets strength in other words.  But remember, this one just missed happening.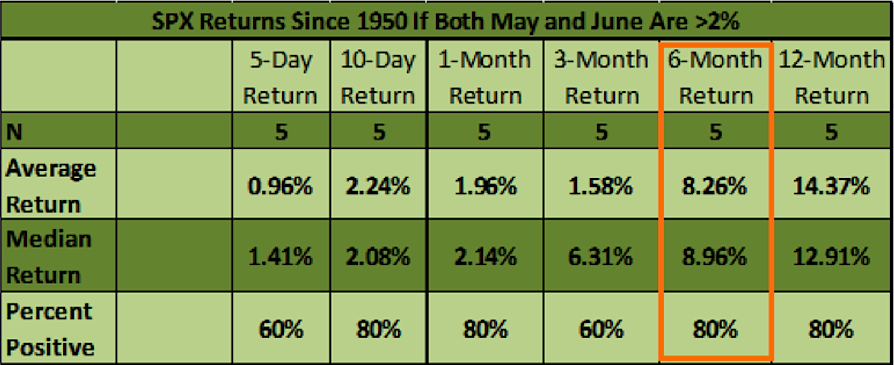 My take is similar to what I've been saying for a long time now.  We are in a bull market.  The price action is strong and trying to pick a top is a fool's game.  This study only confirms that we could see some decent gains the rest of '14.

No position in any of the mentioned securities at the time of publication.  Any opinions expressed herein are solely those of the author, and do not in any way represent the views or opinions of any other person or entity.