Traders, I'd like to share an interesting inter-market relationship with you this morning. In the chart below, I've tracked the USDJPY vs the 10 Yield Treasury Yield (TNX). I think this chart could be quite insightful across asset classes as a whole.
Allow me to briefly offer my thoughts.
There is a pretty strong relationship between higher levels in 10-year rates and higher levels in USDJPY (and vice versa)
Currently, USDJPY is breaking higher – quite possibly a key bullish development
However, bond yields continue to fall while bond prices rise.
Only one market can be correct: Do the FX folks have it right or the bond folks?
Whatever the outcome, it should prove pivotal. I am bullish USDJPY and that would argue for higher rates/lower bond prices. That could be a negative for stocks, but typically lower stocks translates into lower USDJPY.
I know – a lot of cross currents – but that's trading! Don't over think it!
10-Year Yields vs USDJPY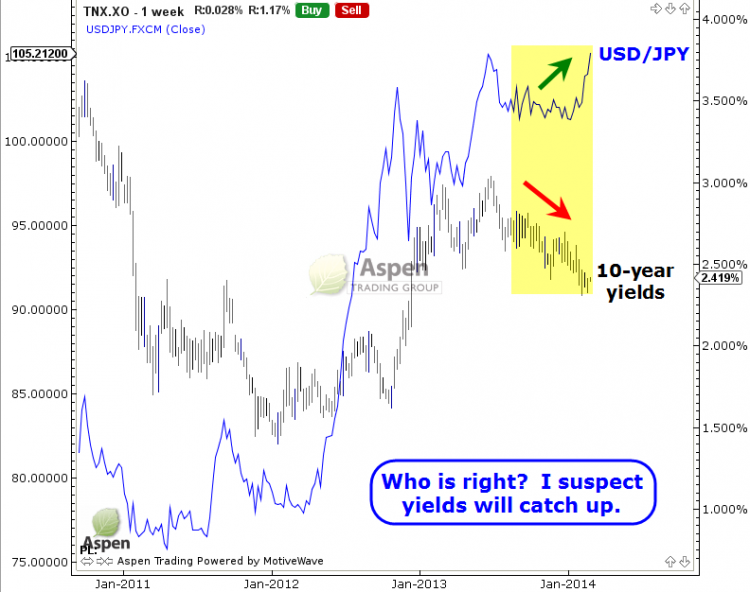 No position in any of the mentioned securities at the time of publication. Any opinions expressed herein are solely those of the author, and do not in any way represent the views or opinions of any other person or entity.