The rally toward September highs on the S&P 500 (SPX) has been impressive, but at this point the weight of the evidence remains neutral.
Near-term consolidation/pullback could help relieve recent uptick in optimism and provide chance for broad market (domestically and globally) to take more of a leadership position.
Market breadth on the S&P 500 is improving, and the percentage of stocks trading above their 200-day average has surged in recent weeks and is back to where it was in September.
The new high list, however, has not been able to breakout of the range that has persisted for the past year.
Investor bullishness (in word and deed) has accompanied the latest rise in equity prices, and investor sentiment could be on the cusp of moving from elevated to excessive optimism.
From a macro perspective, recession fears are overblown and while the Fed may be on the sidelines right now we still think the next move will be higher not lower. 
S&P 500 Index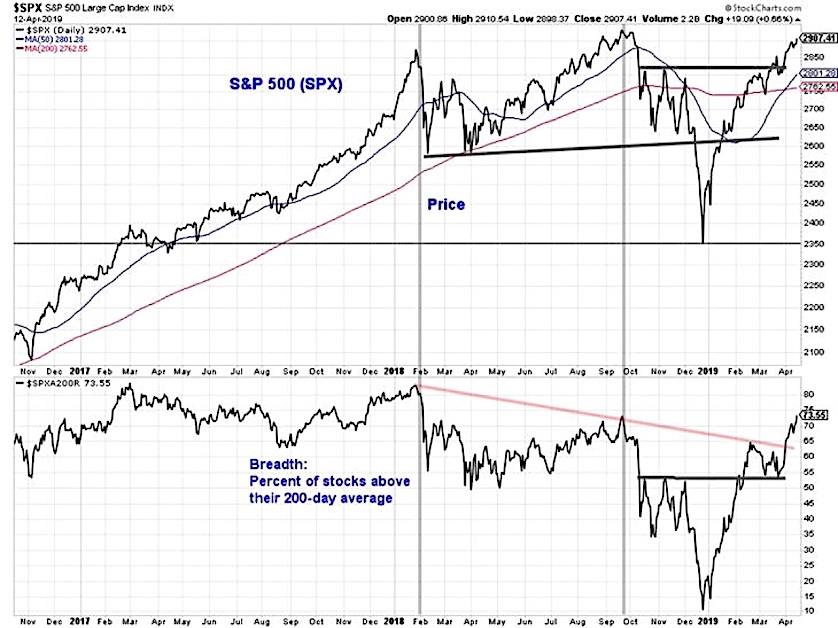 Twitter: @WillieDelwiche
Any opinions expressed herein are solely those of the author, and do not in any way represent the views or opinions of any other person or entity.