This is from Samantha's Daily column. You can sign up for The Daily Market Catch here.
The One Big Thing
Bonds Are Stocks Without A Circuit Breaker
Top Charts
While the S&P 500 Index $SPX reached a new high, the Top 10 IPOs had been plunging since July.
"Most notable of these is the underperformance of this year's largest IPOs, a class characterized by fast-growing/money-losing venture capital favorites." @jessefelder
I tweeted Friday: IPOs may soon be considered "value plays" as short covering comes into play.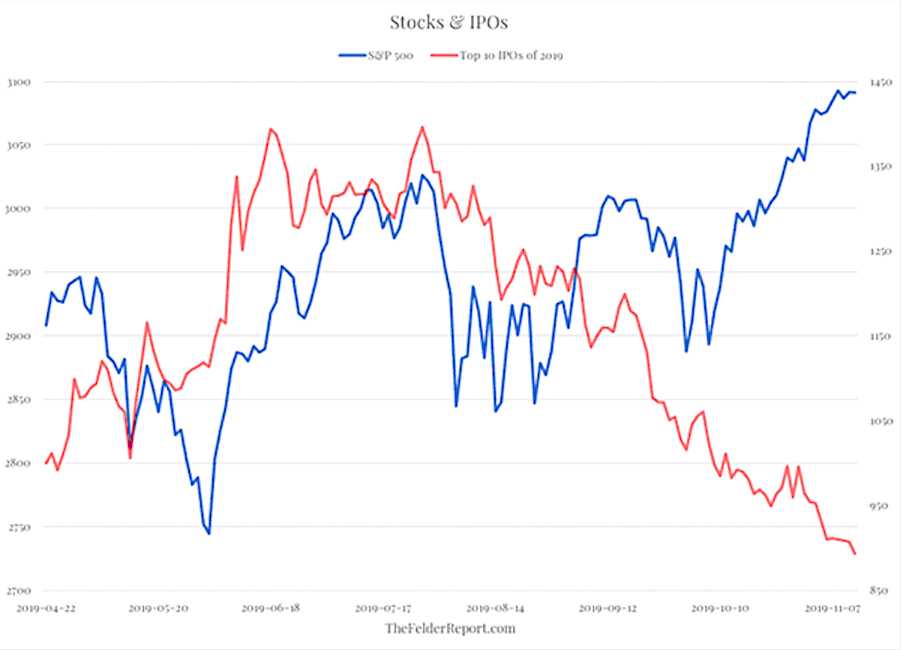 Top Tweets
Shows price to sales ratio in the S&P 500 Index is exactly at the same level as seen in early 2000.
Top Trades
Careful; Momentum is not confirming.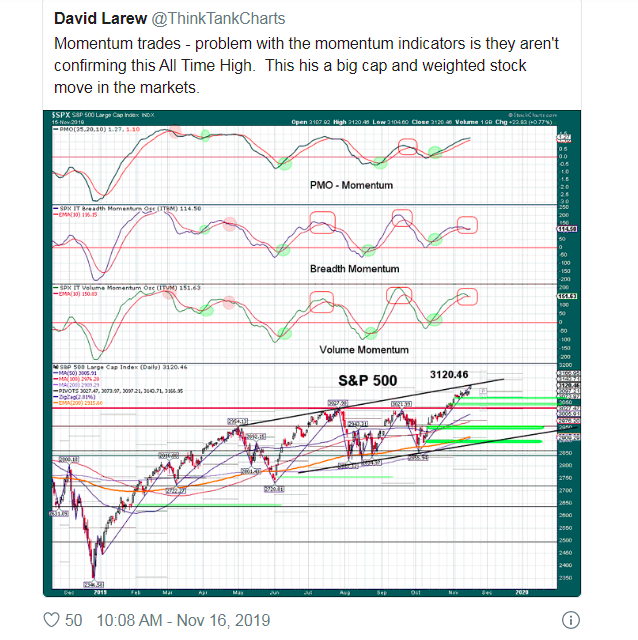 Top Reads / Videos
It's a thorough read! Check it out here: https://www.lynalden.com/november-2019-newsletter/
Samantha LaDuc is the Founder of LaDucTrading.com and the CIO at LaDuc Capital LLC.
Start with FreeBait! Then take the next step: Come Fish With Me.
Twitter: @SamanthaLaDuc @LaDucTrading
Any opinions expressed herein are solely those of the author, and do not in any way represent the views or opinions of any other person or entity.
Editor's note: Article updated at 8:14 pm cst to add link attribution.