The outlook for trade between the U.S. and China improved last week with both sides agreeing to renew discussions in Washington D.C. in early October. 
The news sparked a rally in the stock market that pushed the S&P 500 Index INDEXSP: .INX through the 2950 level for the first time since July. 
Economic data from last week was mixed.  According to the latest Manufacturing Institute for Supply Management (ISM) report on business, economic activity in the manufacturing sector contracted in August but the overall economy grew for the 124th consecutive month. 
The nation's supply executives' comments reflected a notable decrease in business confidence, citing trade concerns as the most significant issue and suggesting a slowing economy. 
The jobs data in August was solid but lower than expected.  The historically low unemployment rate is still holding steady at 3.7%, a 51-year low, with wages up better than 3%.   The bottom line is that the consumer has money to spend which is the underlying strength of the U.S. economy. 
Additionally, Federal Reserve Chairman Powell reiterated on Friday the central bank's commitment to supporting economic growth in the U.S. providing an encouraging backdrop for the stock market.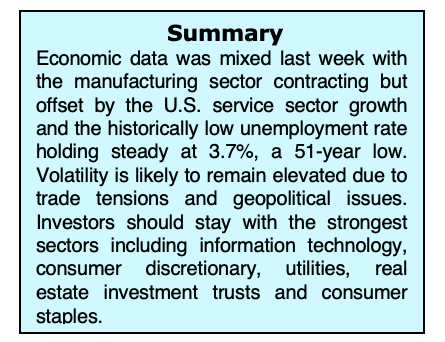 At this juncture, market volatility INDEXCBOE: VIX is likely to continue due to the current trade tensions, concerns relating to a slowing U.S. economy and geopolitical issues surrounding Brexit, nuclear threats from North Korea and tensions in the Middle East.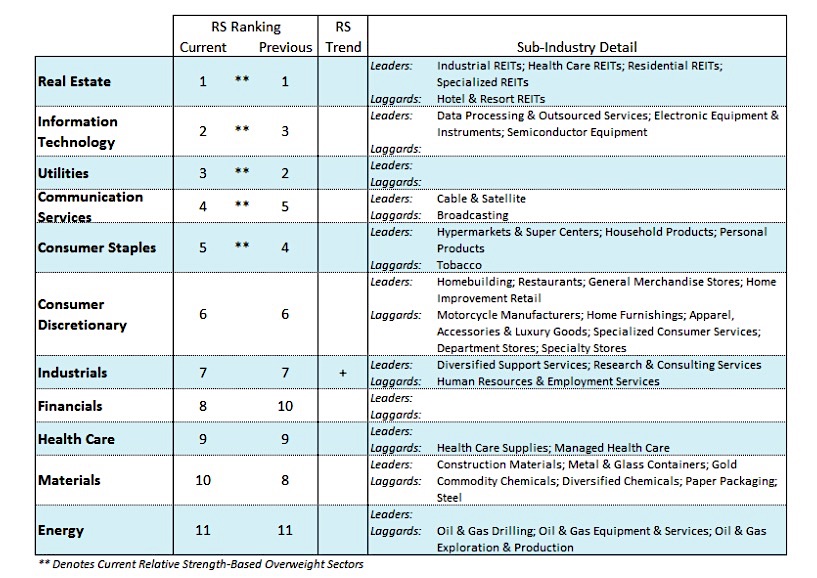 For the past several months we have encouraged our clients to focus on the defensive sectors of the market and on gold and bonds, all of which have done well over the past six months.  The 10-year U.S. Treasury has had a stellar year with gains close to 20% for the year.  Gold stands near a six-year high. We continue to suggest investors stay with the strongest sectors including information technology, consumer discretionary, utilities, real estate investment trusts and consumer staples. Should progress with trade talks improve, we will look at the energy, financials and materials sectors.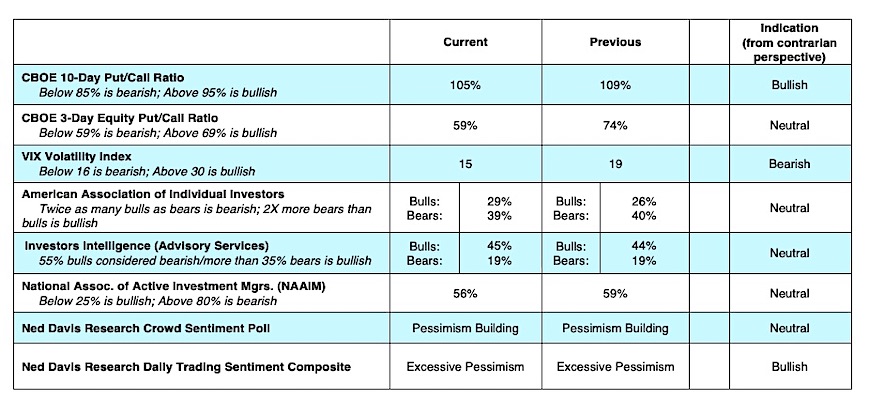 The technical outlook brightened last week with the S&P 500 Index breaking out on the upside of a difficult resistance zone of 2925-2950.  Moreover, market breadth showed evidence of significant improvement the past week-and-a-half which raised the likelihood that the current rally is sustainable.
The potential for higher prices is enhanced, from a contrarian perspective, by the fact that investor psychology remains cautious and skeptical despite the fact that the S&P 500 is sitting less than 2.0% from the highs.  This suggests that liquidity is ample on the sidelines to support the market. The combination of investor pessimism and improving breadth is a short-term bullish configuration.  
Twitter: @WillieDelwiche
Any opinions expressed herein are solely those of the author, and do not in any way represent the views or opinions of any other person or entity.