10-Year Treasury Yield
It is not only, or even primarily, the VIX that is arguing for more defensive near-term positioning. The yield on the 10-year T-Note has broken below support near 2.30%. With optimism in bonds not yet emerging (and geo-political concerns still rising), there could be room for further near-term downside. 2.20% and 2.05% look like the next levels of potential yield support.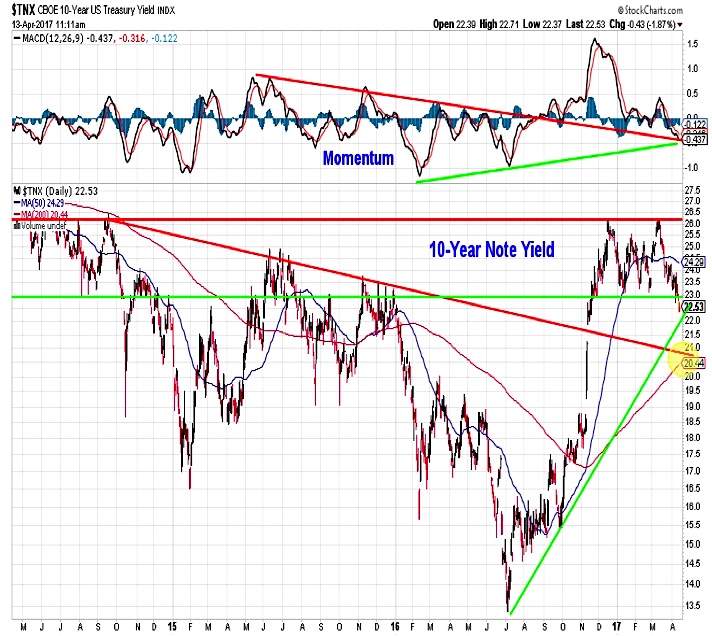 Gold Prices
Gold Futures and the Gold ETF (NYSEARCA:GLD) also seem to be sending a more defensive message on equities. The long-term down-tend remains intact, but gold could soon be testing significant resistance near $1300/oz. Support is near $1200/oz.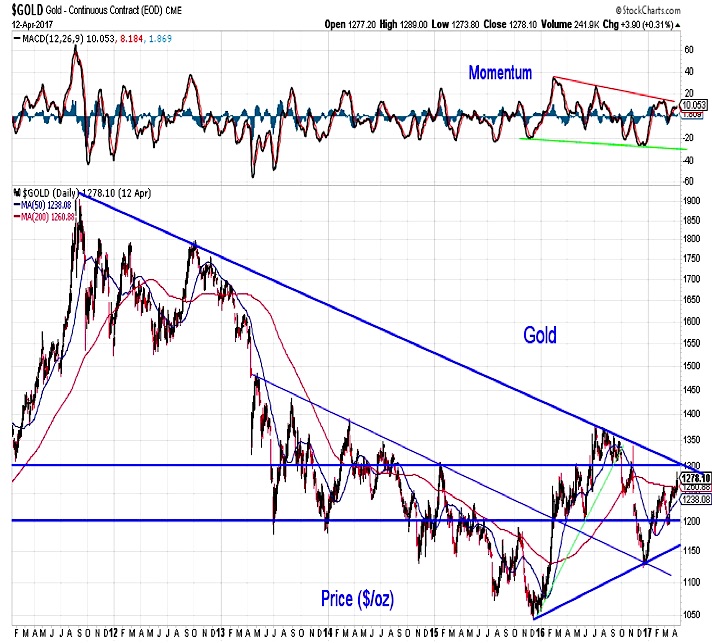 Copper Prices
Copper has not been able to build on its breakout, but it seems too early to throw in the towel. In fact, given the length of the down-trend form which it broke out, it would not be surprising to see some further near-term weakness in copper and maybe even get a test of the extension of the down-trend (which coincides with the 200-day average). Momentum has clearly cooled, but the yearly change in copper remains positive.
S&P Financials Sector
The Financials sector continues to give up ground on a near-term basis. The most recent high on an absolute basis was unconfirmed on a momentum or relative price basis. The relative price line has rolled over after failing to make a new high, joining momentum in trending lower (lower high followed by a lower low). Importantly, the longer-term breakout remains intact and breadth is not unhealthy. Much like the market overall, the Financials sector may need a re-set before the rally can resume.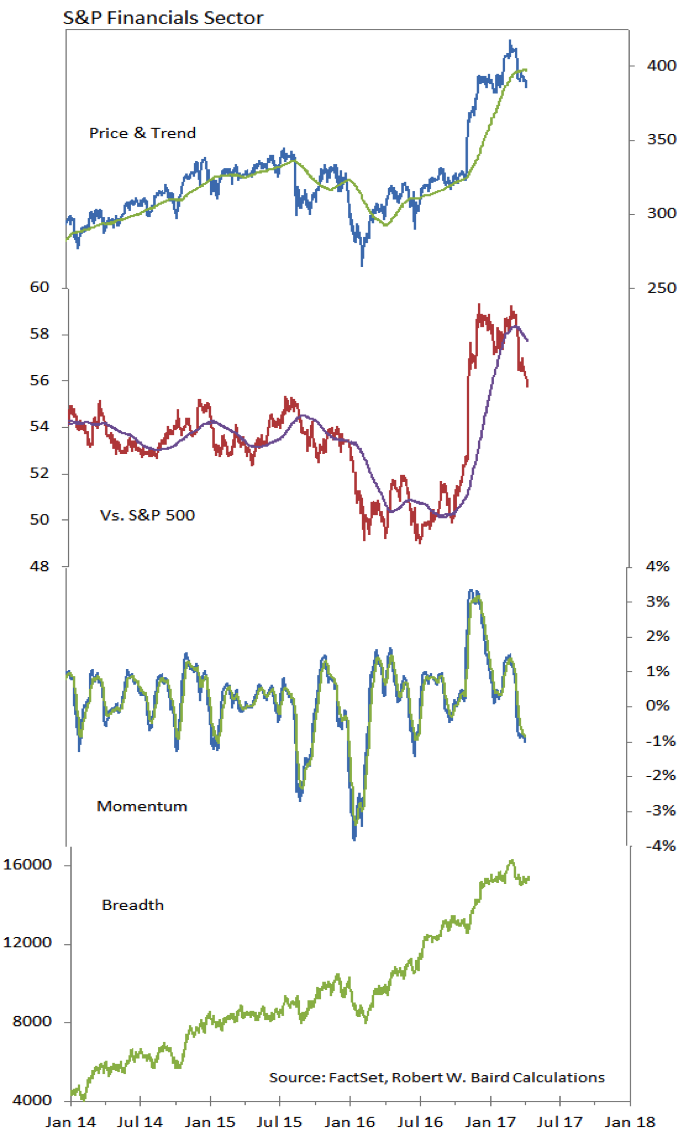 Thanks for reading.
Twitter:  @WillieDelwiche
Any opinions expressed herein are solely those of the author, and do not in any way represent the views or opinions of any other person or entity.