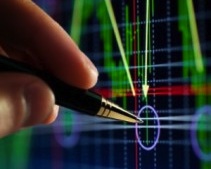 As the market chop continues, so does the uncertainty. This isn't necessarily a bad thing (nor a good thing). It just means that market participants are trying to figure out how to rotate/invest their capital.  In my humble opinion, the market still have room to the upside and the downside. Which comes first will depend on whether the trend breaks down, or re-emerges.  And this depends on how well the technical levels hold up.
It's been a couple weeks since my last S&P 500 technical update, but in many ways, the market remains the same.  Choppy, but rangebound. In that post, I highlighted the importance of the 50 percent fibonacci retracement level around S&P 500 1817 and the (at that time) short-term uptrend level around 1815. That area held like a charm, producing a nice +3% move. This got the bulls juices flowing… but 1885ish proved to be too much resistance last week.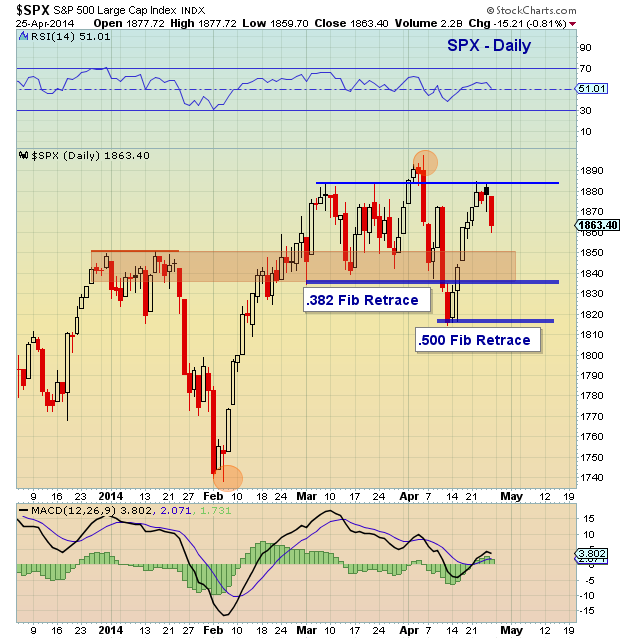 In short, this market requires trend investors to remain patient and nimble (awaiting confirmation) and short-term traders to remain surgical and disciplined.  Here and now, I'm watching 1885 overhead and 1815 below (with an outer band stretching to 1900 and 1800, respectively). Any move above or below 1800 or 1900 will likely see follow through.
To highlight some of the uncertainty, look no further than the 20+ Year Treasury Bond (TLT) and the Volatility Index (VIX).  Neither are lighting the world on fire, but they are indicative of a choppy market. Bonds are up year-to-date and the VIX has seen some quick swings.
Note that fellow SIM contributor Chris Ciovacco highlighted this uncertainty and waning risk tolerance yesterday. Check it out.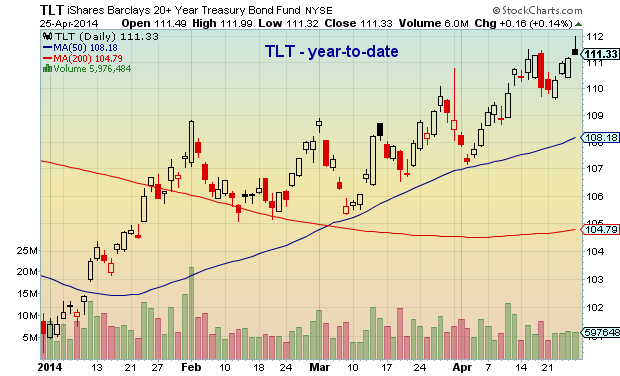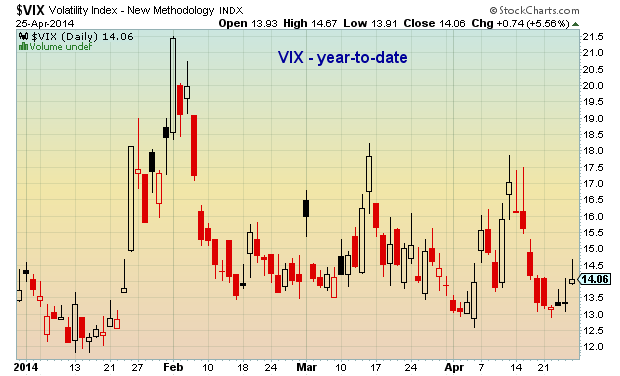 Again, this action is nothing more than a caution flag for the equities markets. Just additional indicators like Small Caps, Momo stocks, Blue Chips, etc… Until the S&P 500 breaks down, the trend is in tact.  Watch the technical levels.  Trade safe.
No position in any of the mentioned securities at the time of publication.  Any opinions expressed herein are solely those of the author, and do not in any way represent the views or opinions of any other person or entity.