2013 has been the Year of the Trend for equities, perhaps nowhere better demonstrated than by the Russell 2000.
With its tight parallel channel and +28% gain year-to-date, the benchmark small cap stock index has been replete with examples of time and price symmetry, precise measured moves and textbook patterns.  Earlier this year, I even labeled a chart illustrating the startling occurrence and recurrence of these technical events "Mocking Randomness". That has also made 2013 a vividly unfolding reminder that sometimes it is wiser to react rather than anticipate as one chooses where and how to allocate capital. Overall, the year has been a vindication of technically-based trading carried out by those willing to take the primary trend and its secondary counter-trend signals at face value despite – or rather, because of – sweeping and systematic technical themes that have felt almost orchestrated, rather than incidental.
2013 just scratches the surface, though.  When it comes to orchestration and systematicity, Russell 2000 is shot through with it; so much so that the major trends and reversals in the small cap stock index over the last 11 years (since late 2002's post-tech bubble bottom) have been defined a single parameter: something I refer to as the "Rule of 260" (or "Rule of 26" in the case of its iShares ETF, IWM).  Simply put, every technical waypoint worth mentioning on the Russell has occurred at approximately 260 (or 26) point intervals. 
How or why this Rule evolved is difficult to know; except that it should not and would not exist in a world where markets are random and price has no memory.
To illustrate and explain, check out the following series of images of the Rule of 26 telling its story through the Russell 2000 (IWM here) from 2002 to the present.  The implications (if any) of the Rule for the Russell 2000 at its current level will be apparent by the end.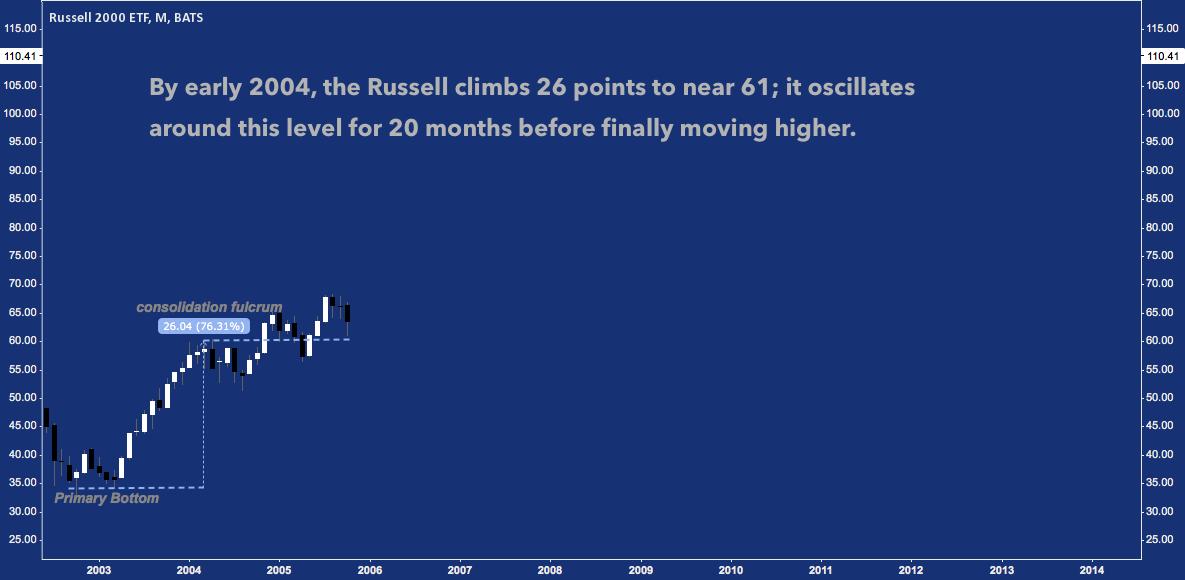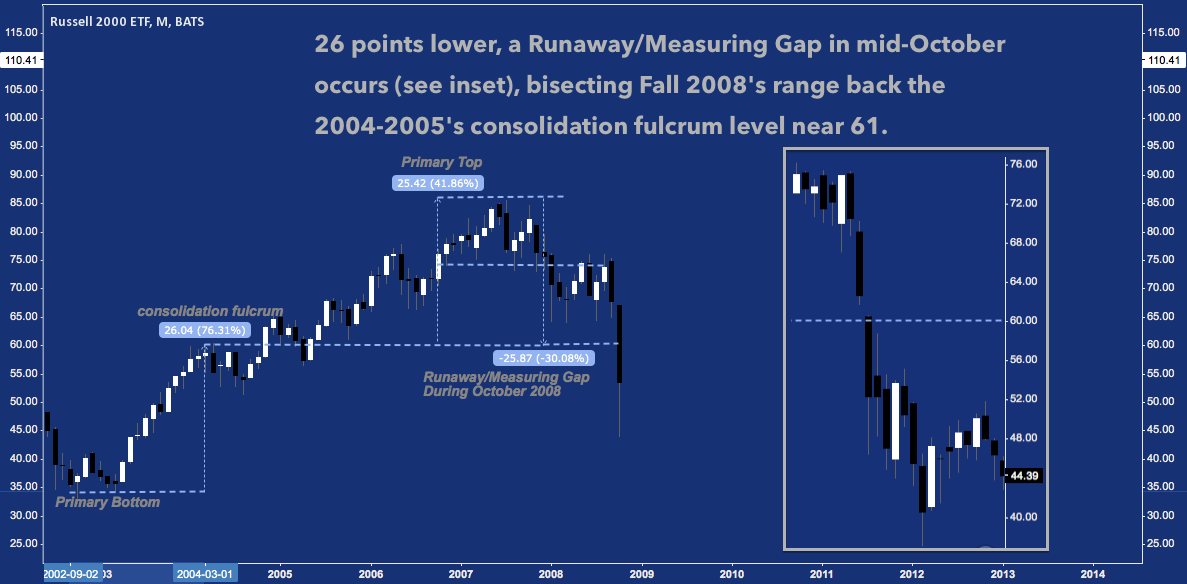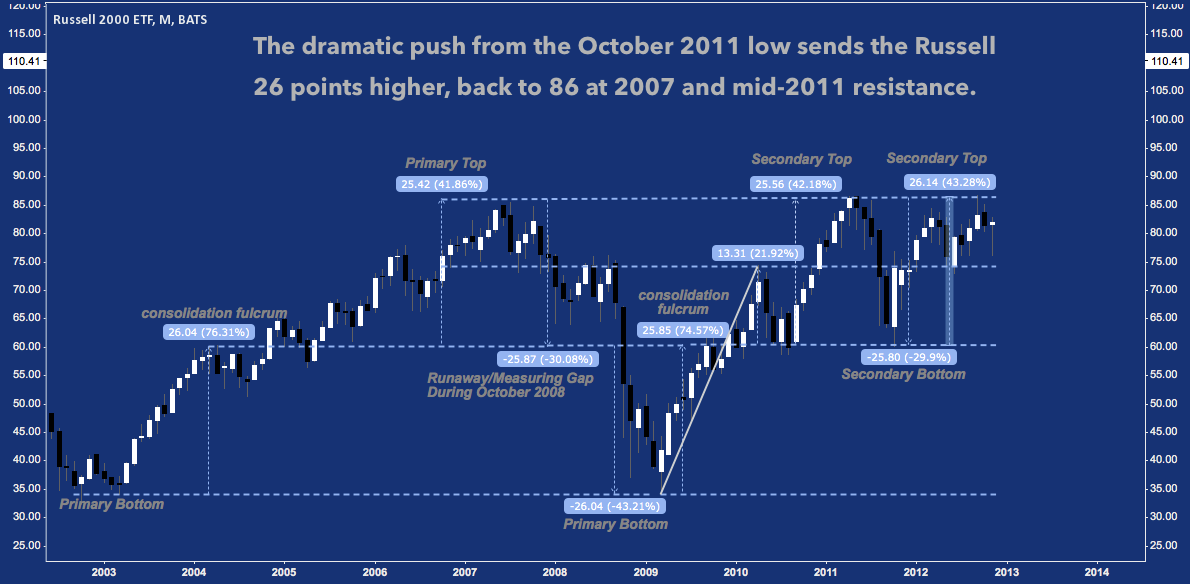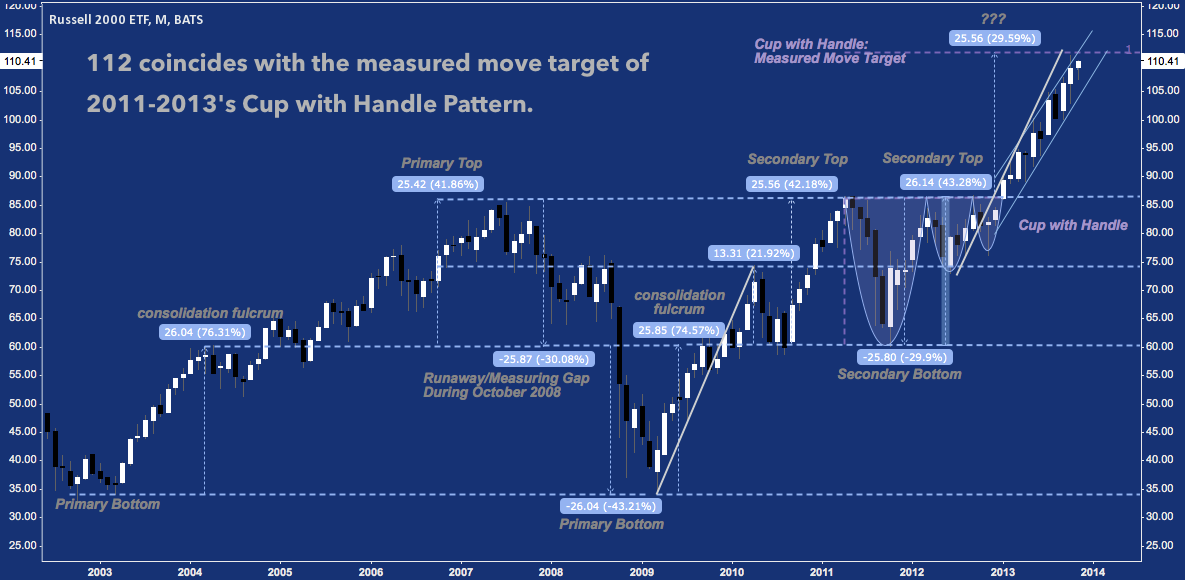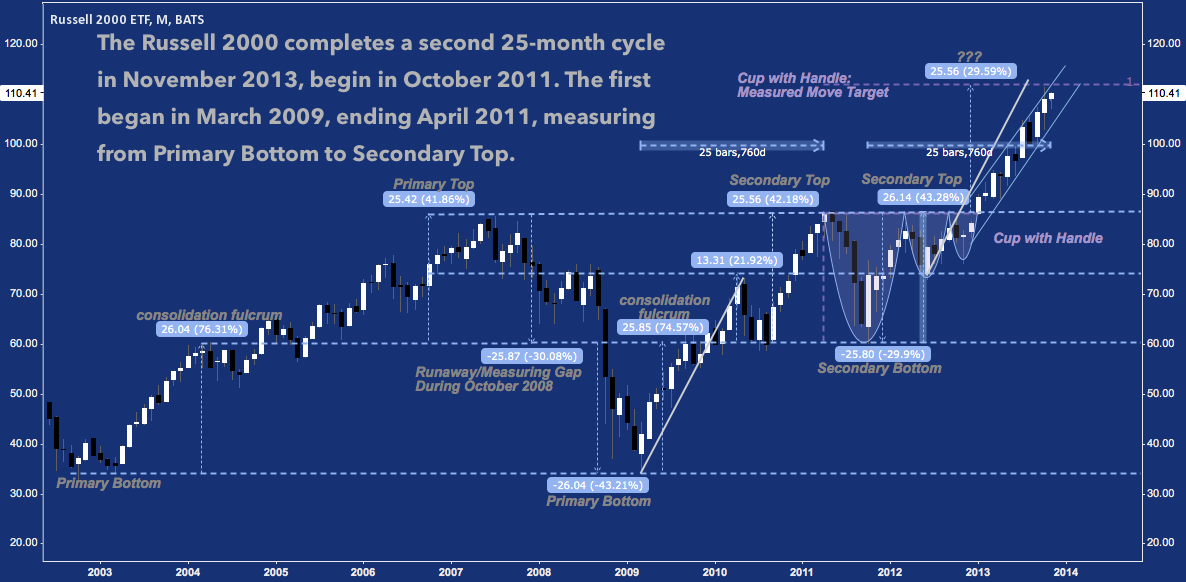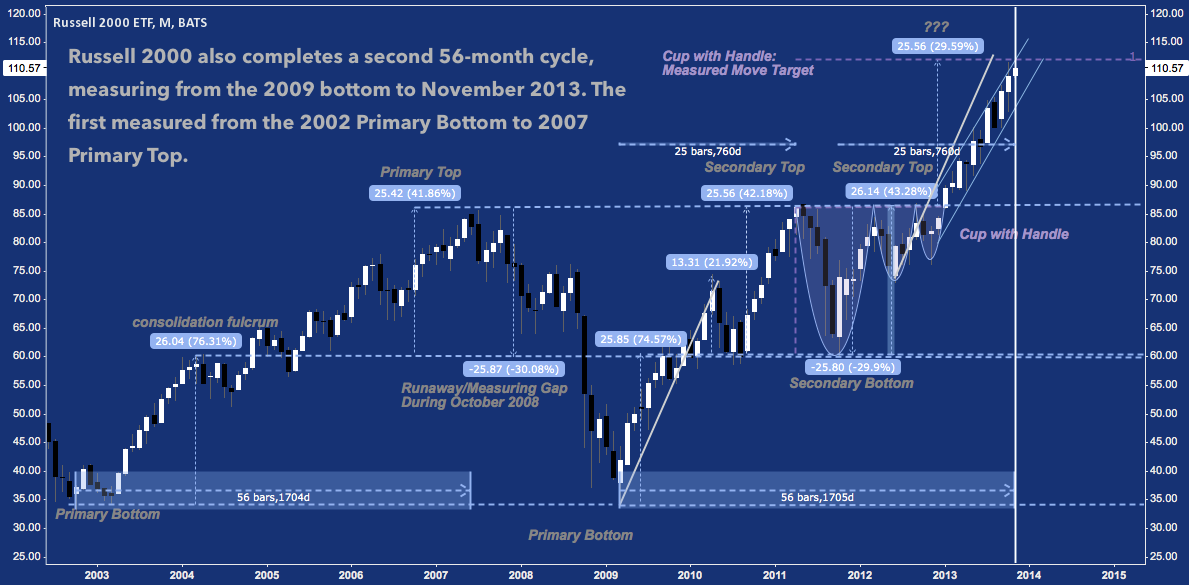 Twitter: @andrewunknown and @seeitmarket
Author holds net short exposure to the Russell 2000 the time of publication.
Any opinions expressed herein are solely those of the author, and do not in any way represent the views or opinions of any other person or entity.