Silver bulls are hoping to catch a break… and hoping that break is not a breakdown.
Over the past few years, Silver (NYSEARCA: SLV) has formed a descending triangle (see chart below).
At first glance, this looks bearish. But not all "Descending Triangle" patterns break to the downside.
At least silver bulls hopes hinge on this…
Every triangle is formed by support and resistance. Looking at the chart below, we can see how silver broke down and out of a descending triangle formed off its peak in 2011 (points 1 & 2). That lead to a big drop.
A broader, yet similar descending triangle has formed in the past few years. And Silver bulls are hoping that prices can breakout above falling resistance. For this to occur, they'll need support to holds at (3)! Stay tuned!
Silver "monthly" Price Chart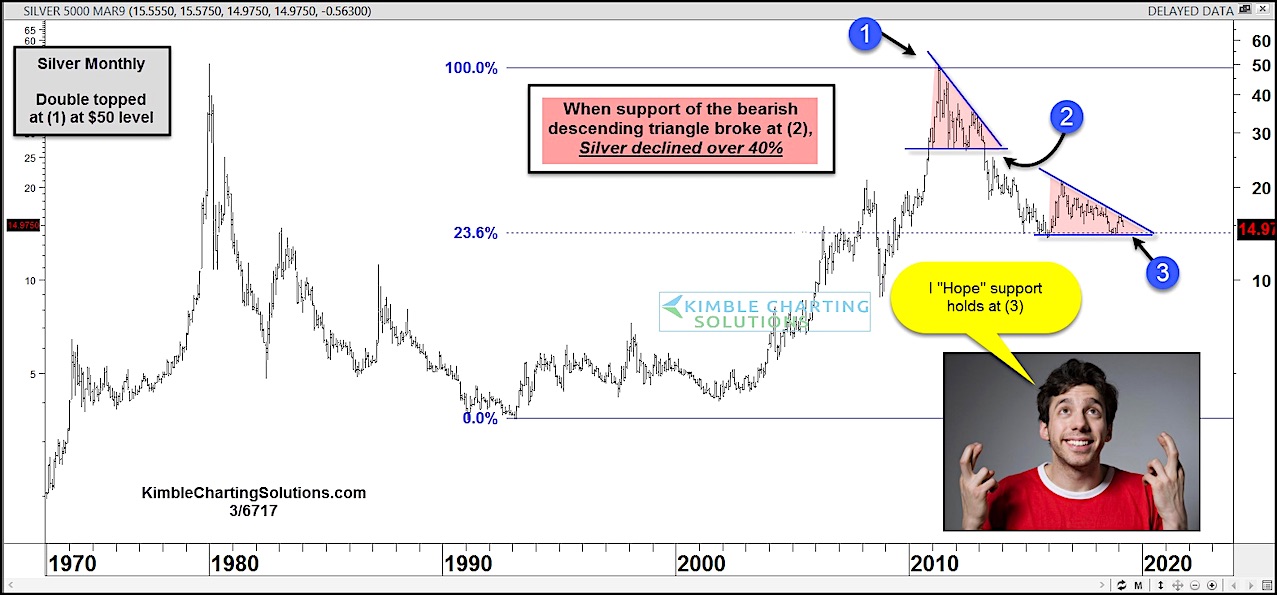 Note that KimbleCharting is offering a 2 week Free trial to See It Market readers. Just send me an email to services@kimblechartingsolutions.com for details to get set up.
Twitter: @KimbleCharting
Any opinions expressed herein are solely those of the author, and do not in any way represent the views or opinions of any other person or entity.