The Russell 2000 and small (and micro) cap stocks have been outperforming of late.
This pick up in near-term strength bodes well for small caps over the coming week, but it should be noted that the broader indices like the S&P 500 and Dow Jones Industrial Average are nearing exhaustion.
Russell 2000 Chart Spotlight
The Russell 2000, which moved back to new high territory yesterday, has begun to show a much steeper trajectory of late. The rally (and trajectory) have put small caps into into a stronger position (relatively speaking) vs the broader stock market.
While S&P 500 (SPX) and Dow Jones Industrials (DJIA) may be peaking out over the coming days, the Russell 2000 still looks early in this regard, and should be studied along with the others until some signs of confluence identify a broader market peak.
We are stretched here, but in the next 3-5 days, it seems like the Russell 200 (IWM and RUT) should outperform SPX and DJIA.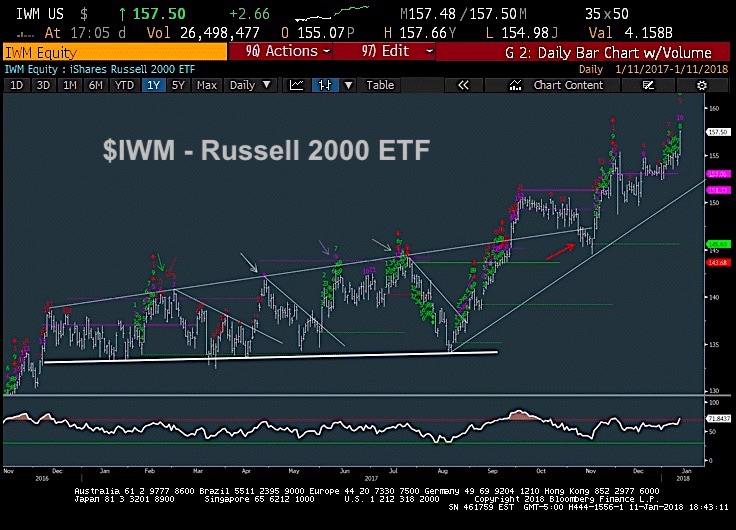 Twitter:  @MarkNewtonCMT
Author has positions in mentioned securities at the time of publication. Any opinions expressed herein are solely those of the author, and do not in any way represent the views or opinions of any other person or entity.