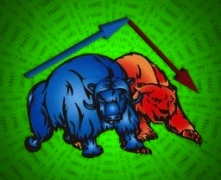 By Andrew Nyquist
Many investors, myself included, were caught head down trying to figure out just how low last week's down move would go.  This natural "herding" amongst investors created a nice short term buying opportunity off S&P 500 suport that has seen bears running for cover ever since.
Now, by posting this"quick take," I'm not implying that the low is in, I'm just saying that when the crowd gets too herded around one unilateral idea, it becomes less likely to play out on cue.  And understanding/learning from this can assist traders and longer term investors alike.  Psychology is a BIG part of investing, and it works for bull/bear markets and short/long term investors alike, especially when looking at portfolio reallocation.
So here we are, stocks rocketing higher today and that "left behind" feeling in the air.  At 40 percent invested, I'm starting to feel a bit anxious… but this is natural and the key is to stay patient.  I like the stocks I own, and feel comfortable with my plan of slowly adding on bouts of weakness.  Expect the market to be volatile until we have a clear action plan from Europe.  And keep your shopping list handy — there will be more opportunities to continue accumulating positions. Just keep watching for S&P 500 support levels.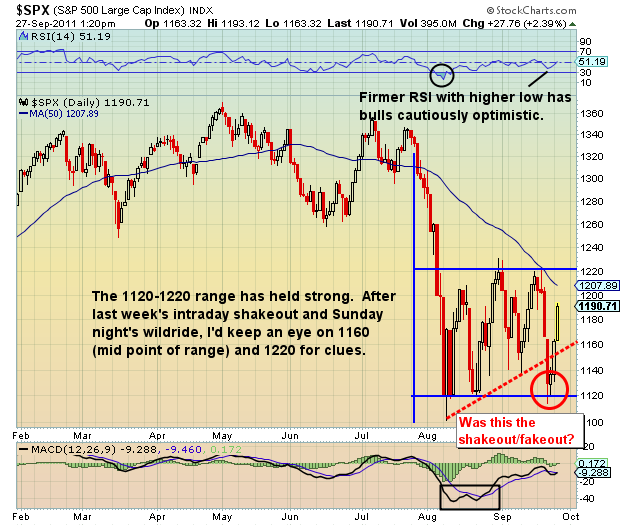 Happy trading.  Watch Europe closely.  Stay on your toes;)
—————————————————————-
Your comments and emails are welcome.  Readers can contact me directly at andrew@seeitmarket.com or follow me on Twitter on @andrewnyquist.  For current news and updates, be sure to "Like" See It Market on Facebook.  Thank you.
No positions in any of the securities mentioned at time of publication.
Any opinions expressed herein are solely those of the author, and do not in any way represent the views or opinions of his employer or any other person or entity.