Stocks have rallied four weeks in a row producing the best start of a new year for the S&P 500 Index since 1987.
Encouraging signals from the Federal Reserve and positive developments in the U.S. / China trade talks have provided strong support for the equity markets… following the December stock market correction swoon.
The markets have also been boosted by favorable economic reports that helped ease the notion that the economy was headed toward recession. At this juncture, however, upside progress in the equity markets will likely slow.
Despite the market's strong start, many of the issues that caused stocks to stall in the second half of 2018 remain unresolved. The global economy continues to experience deteriorating conditions, which could have an impact on our economy.
Additionally, confidence among consumers and business has waned considerably. Confidence among CEOs and small-business, that greatly influence spending and hiring, has dropped to the lowest levels in more than a year. Consumer confidence has also declined, falling to levels last seen in 2016, which implies slower consumer spending and growth ahead.
Although our market outlook for 2019 includes positive year-over-year returns, there remains sufficient intermediate uncertainty to recommend a cautious approach as we move deeper into the first quarter.  We recommend focusing on the strongest sectors including communication services, health care and consumer discretionary.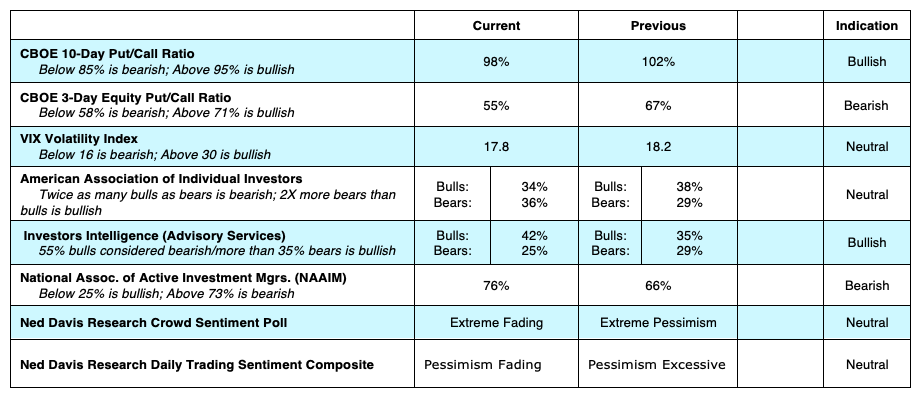 The technical condition of the stock market has improved in terms of market breadth and momentum. We are encouraged by the improvement in the broad market over what was experienced in 2018 when the leadership was confined to a narrow group of stocks.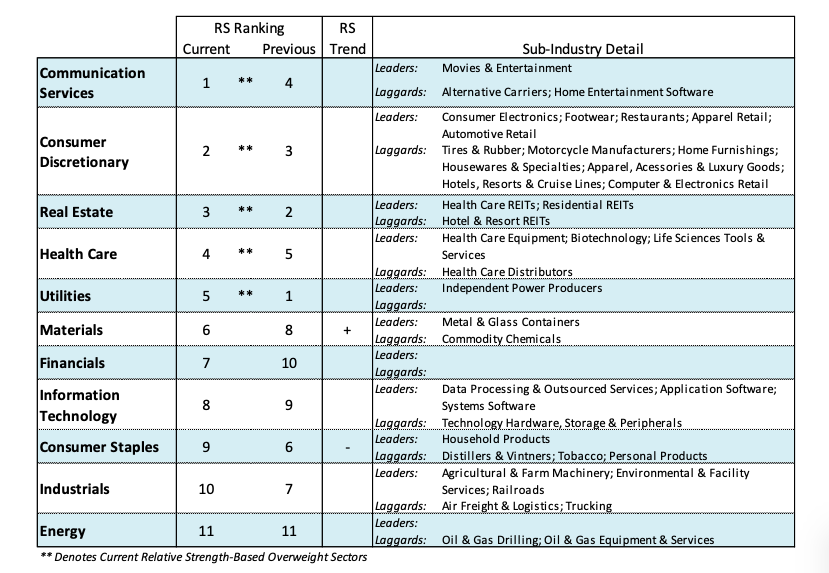 We are also encouraged by the fact that the downside momentum that plagued the stock market last year has been broken as stocks enjoyed two days where upside volume has exceeded downside volume by a ratio of 10-to-1 or more.
The powerful rally off the December lows, however, has created an overbought condition and has allowed a measure of optimism to slip into the market which using contrary opinion is a negative development. The shift in investor sentiment is seen in the latest data from the Chicago Board of Options Exchange (CBOE) that shows a sharp drop in the demand for put options by often wrong options traders (put options are purchased in anticipation of stock prices trending lower).
The increase in investor confidence can also be traced to the remarkable drop in CBOE Volatility Index (VIX). The VIX, which measures the level of fear in the market, has plunged 50% from its December peak to levels that are associated with stocks being vulnerable to a trend change. Given the latest technical developments investors should be cognizant that a test of the December lows could be revisited.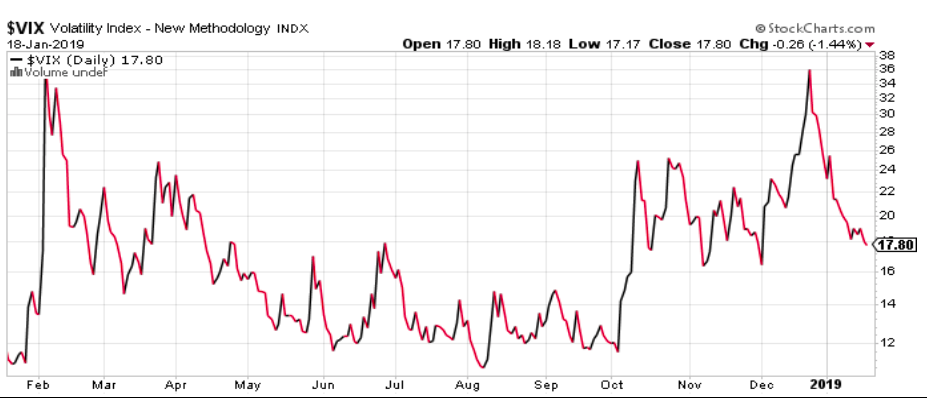 Twitter:  @WillieDelwiche
Any opinions expressed herein are solely those of the author, and do not in any way represent the views or opinions of any other person or entity.