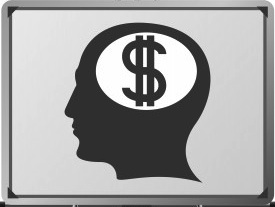 As many readers are aware, I'm a big investor psychology guy. I believe that the more you understand your psychological make up and skills set, the more consistent your baseline will be for risk management. And I suspect most active investors will agree with the following statement: managing risk effectively is a major force behind consistent investment returns. But like I said, you have to be in tune with yourself. And that means that you have to take care of yourself.
As active investors, we are always doing research, flipping charts, reading news, and digging for ideas. After all, understanding the pulse of the markets and what's currently ticking assists us in our endeavor to make money. But after trading in the markets for 15 years, I can safely say that we all have to be careful not to overextend ourselves. No, not with money, but with our emotional capital. When we start running low on energy, our passion can tail off for a few days, and our decision making can become less precise. And if we keep pressing, this can lead to poor execution and further frustration.
And as an investor, nothing is worse than feeling frustrated. We need to be in tune with ourselves so we can catch this early on before it affects our investor psychology.
Perhaps it's as simple as dialing it down for a day or two to refresh the engines. No, this doesn't mean disconnecting from the markets; it means disconnecting from the need (or pressure) to find the next trade or bold move. It's a long year, and sometimes it's okay to watch.
I thought this might be a timely reminder as the first 5 weeks of the year have seen an uptick in volatility, along with an uptick in emotion. Block out the noise, stick to your process and discipline… and don't be afraid to take a brief breather if need be. Protecting our investor psychology and confidence is critical. Trade safe.
Any opinions expressed herein are solely those of the author, and do not in any way represent the views or opinions of any other person or entity.