The Dow Jones Industrials (INDEXDJX:.DJI) gained more than 3.0% last week and the Dow Transports hit a record high creating the backdrop for an attack on a new round number. Ditto for the S&P 500 Index (INDEXSP:.INX).  The dramatic surge in investor optimism, using contrary opinion, represents a short-term threat to a goal that was unimaginable prior to the election.
Any weakness is anticipated to be limited due to the strong upside momentum and the fact that would- be sellers are likely to postpone activity into next year due to tax considerations.
The top-performing S&P 500 sectors in the fourth quarter have been industrials, energy, financials and materials. This is anticipated to continue as investor psychology transitions from a disinflation environment to rising inflation expectations.
This is having a significant impact on market leadership away from defensive sectors toward areas more sensitive to economic growth. Capital spending, which collapsed as a percentage of GDP in the recovery cycle, could see a strong revival as confidence among business managers and consumers takes root. The movement into groups and sectors more sensitive to the economy was underway prior to the election as seen in the relative strength improvement in banks and transportation stocks. Following the election, the upside momentum in these areas has intensified. Small-cap stocks should continue to lead given they are best situated in a low-regulatory, low-tax and higher-infrastructure spending environment.
The Federal Reserve is widely anticipated to raise the fed funds level 25 basis points on Wednesday, December 14. The last time Fed Chief Janet Yellen raised rates the global economy and financial markets were less than stable and commodity prices were plunging. In the current example conditions are nearly reversed. Business activity is increasing and stock and commodity markets are breaking out on the upside. Additionally, the Fed has signaled well in advance of a rate hike in December and therefore it is likely built into current prices. The market headlines this week will focus on Fed Chief Yellen's comments regarding additional interest rate hikes in 2017.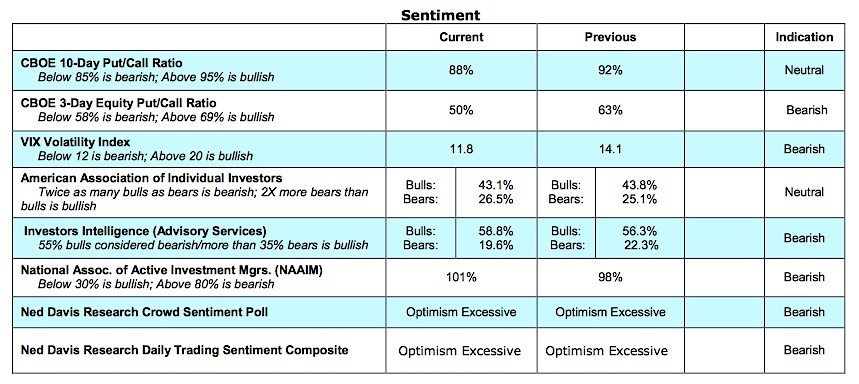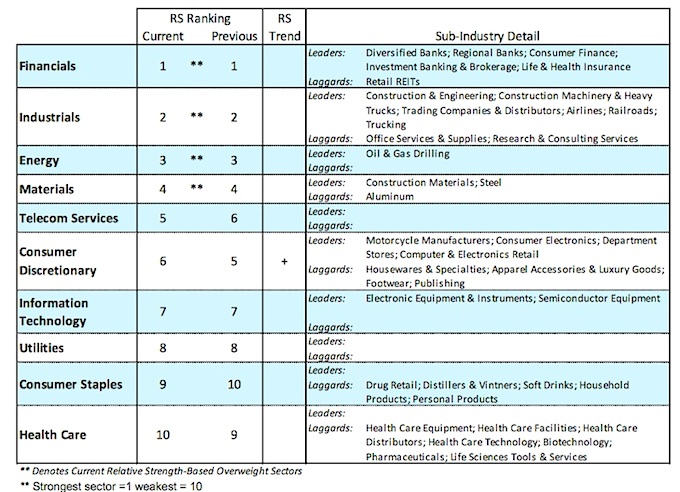 Thanks for reading.
Twitter:  @WillieDelwiche
Any opinions expressed herein are solely those of the author, and do not in any way represent the views or opinions of any other person or entity.