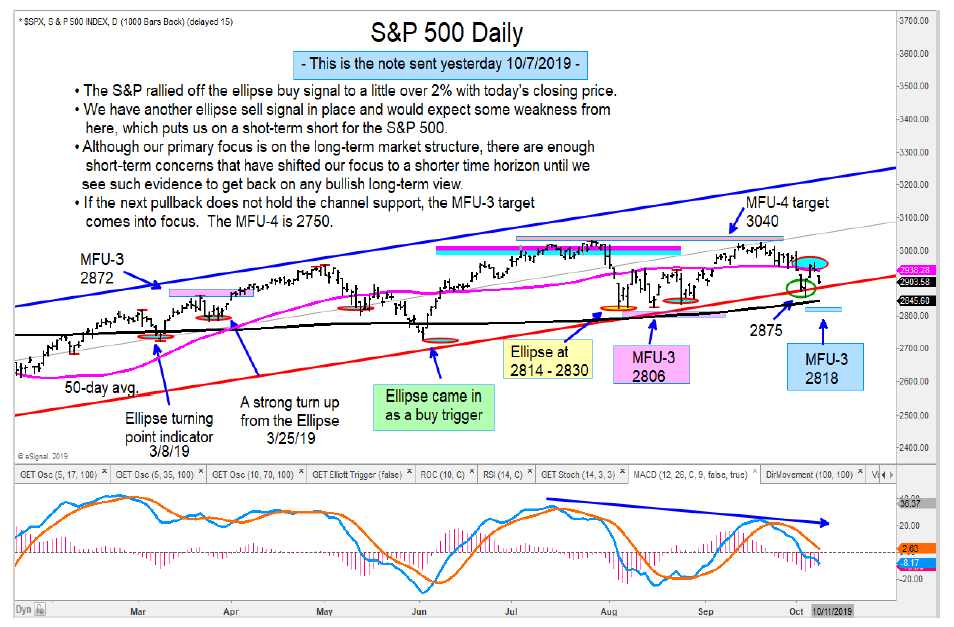 Although we have seen some recent short-term buy and sell signals in the S&P 500 Index, we have yet to see any buy signals based on the important intermediate-term time frame. 
The sell signals we have been talking about in recent weeks remain in effect.
The Nikkei 225 Index remains favorable, while China's Shanghai Composite is close to generating a sell signal. The German DAX Index is nearing important support.
We are on alert for any buy signal in the days and weeks to come…
Here is a recap of the major global stock market indices:
U.S. Markets
• Not much has changed across all the markets we have been reviewing.
• The sell signals that were generated on September 24 for the S&P 500, Nasdaq Composite, Russell 2000, Mid-Cap (MDY), and Dow Transports remain in effect. These signals are based on the weekly time frame.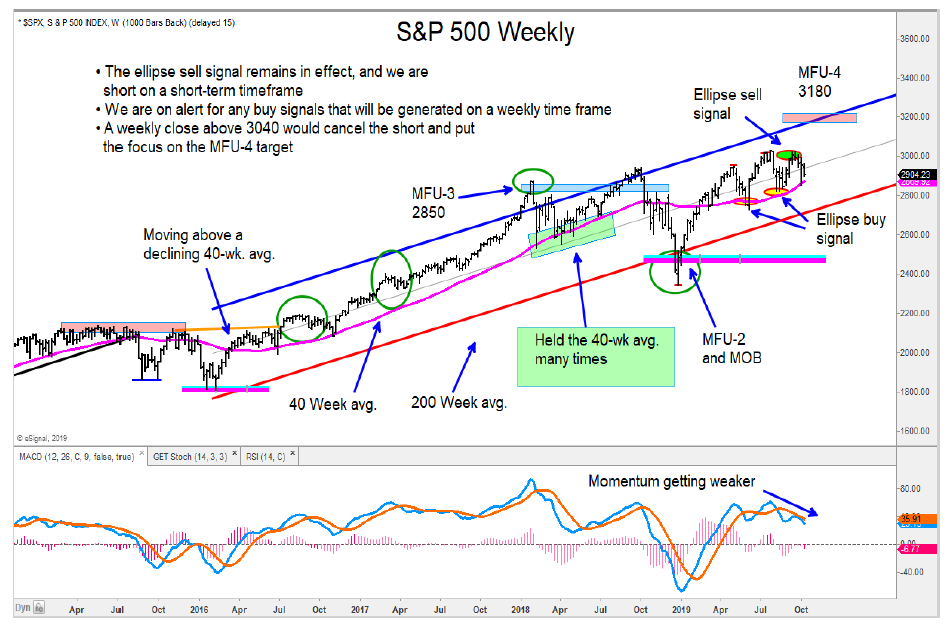 • The Dow Utilities remain resilient, and we see more upside from here.
European Markets
• We continue to hold on to our short position for the DAX, CAC, FTSE and Spain's IBEX.
• Both the DAX and CAC are approaching near-term support zones, which, if broken, will likely lead to another leg down.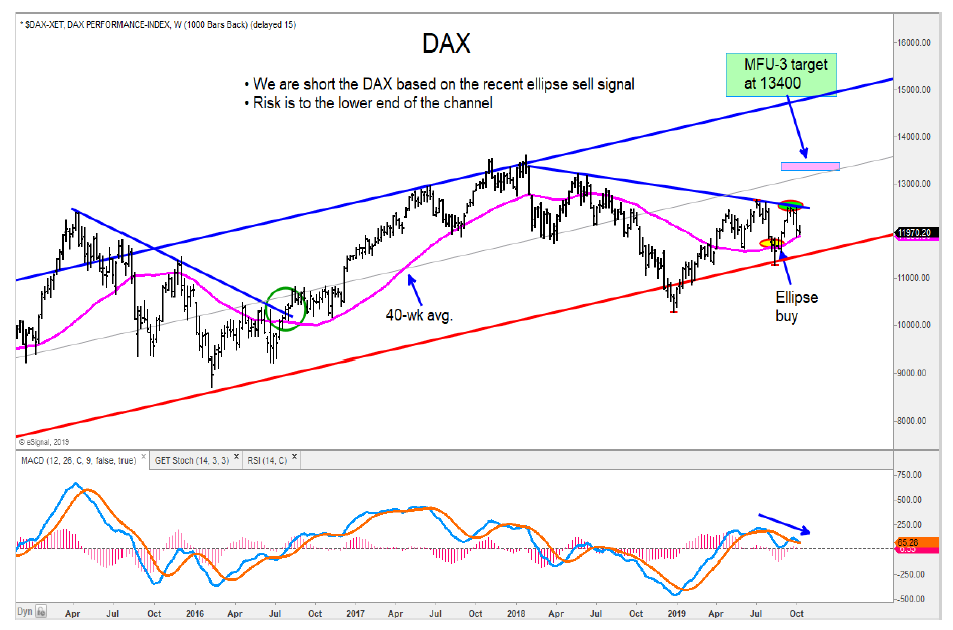 Asian Markets
• The Nikkei continues to hold up very well and recently held its 40-wk average.
• We remain short the Hang Seng and see another –7% downside from here. Overall trend remains very weak.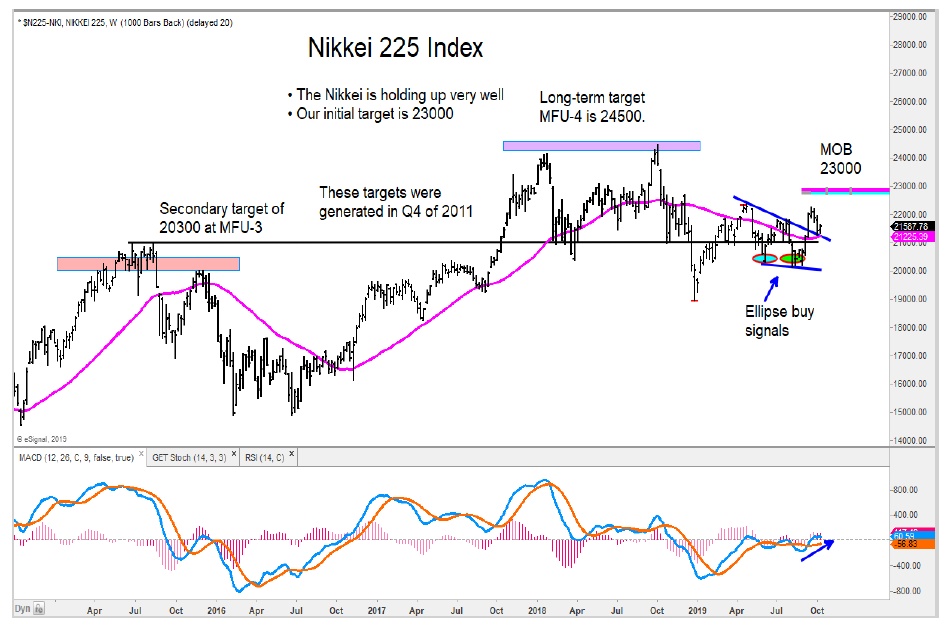 Emerging Markets
• China's Shanghai Composite is very close to breaking its 40-week average and likely generate a sell signal.
The author may have positions in mentioned securities at the time of publication. Any opinions expressed herein are solely those of the author, and do not in any way represent the views or opinions of any other person or entity.