The key .9438 retracement level is coming into play with regards to the EURO vs USD. My last post on the Euro highlighted this level and I continue to think it will produce a bottom. With the most recent action seeing the Euro head lower, I wanted to provide an update and some additional thoughts.
See updated charts below. Please continue to follow my posts here to keep up to date with the ongoing thread.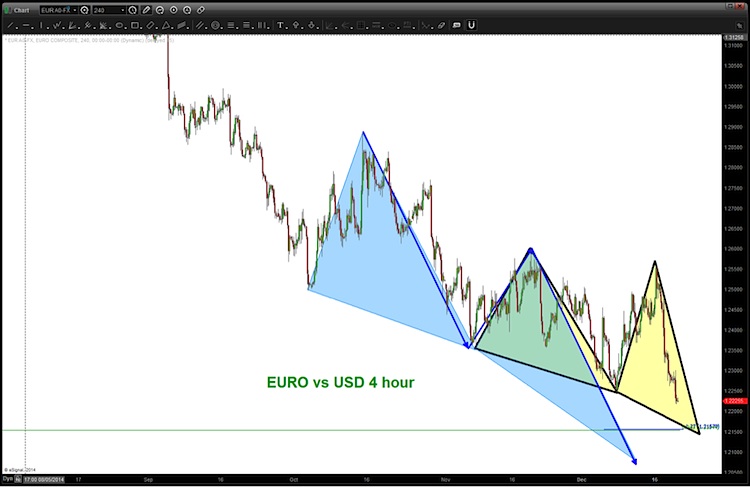 It's also worthwhile to note that the Dollar Index is approaching the .382 Fibonacci retrace from the high in 2001. And any resistance for the US Dollar may assist a Euro rally bounce.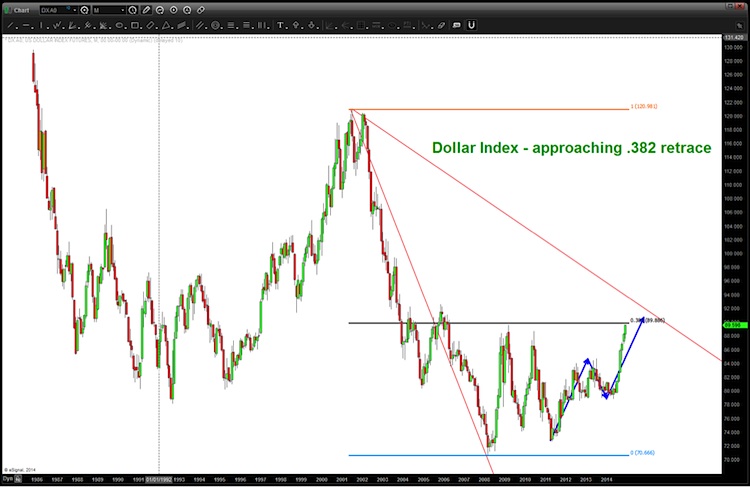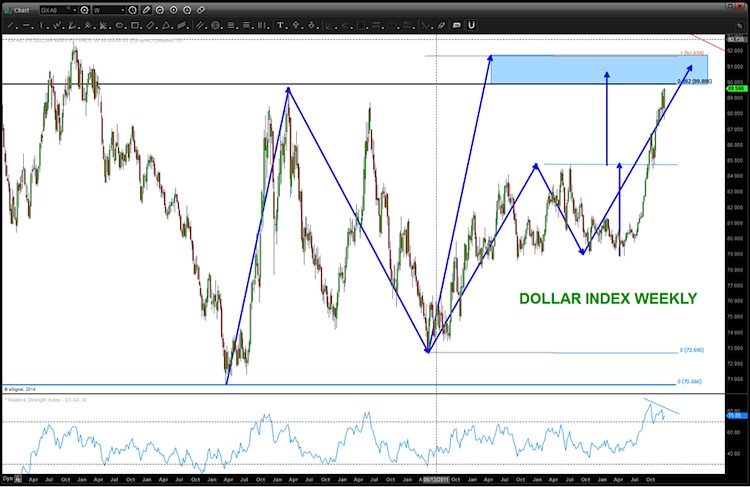 We are EXTREMELY oversold on the EURO, and we have EXTREME bearish sentiment. None of that has mattered during this prolonged final descent lower. BUT, in managing risk we have to trust our indicators and not listen to the talking head TV pundits. A rally is due and then the real move begins… IMHO (H=humbled). Again, read my recent posts on the Euro to get more color on my thoughts and analysis.
Make it a great weekend with family and friends! Merry Christmas and happy holidays!
Follow Bart on Twitter:  @BartsCharts
No position in any of the mentioned securities at the time of publication. Any opinions expressed herein are solely those of the author, and do not in any way represent the views or opinions of any other person or entity.