By Matt Hodges      The 3 day bearish move in the equity markets from Wednesday to intraday today has been fast and furious.  Could it be 3 drives to a "tradable" pivot low?  Or is it just another technical bounce level?
Well, it's Friday so I thought I'd add some humor to illustrate just how quickly the markets rolled over.  As well, this chart was created this morning, so it's pretty cool that the highlighted support level (1576 fib) ended up producing a bounce.  Will it hold?  … that's to be determined.  But I'll be keeping an eye in and around that level next week.
Have a great weekend and remember to always trade with discipline.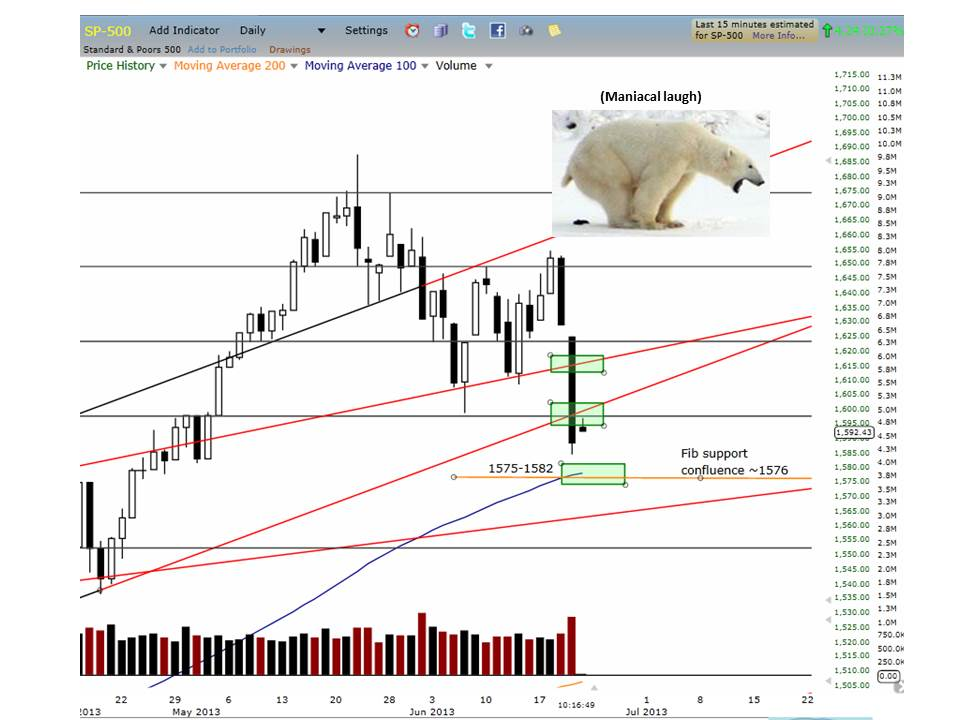 Twitter:  @DrMattHodges   @seeitmarket
No position in any of the mentioned securities at the time of publication.
Any opinions expressed herein are solely those of the author and do not in any way represent the views or opinions of any other person or entity.