By Julie aka "TSXSwingtrader"
Many traders have been focusing on the consolidation triangles on the gold and silver precious metals charts as of late. In the meantime, however, 3 metals have been quietly outperforming gold and silver – breaking out of their consolidations and attacking new highs. Let's take a closer look at these "other" metals.
COPPER:
We can see on the weekly chart that copper has marginally broken out of a year-long triangle and is currently pulling back to the break out level.
Copper Weekly Chart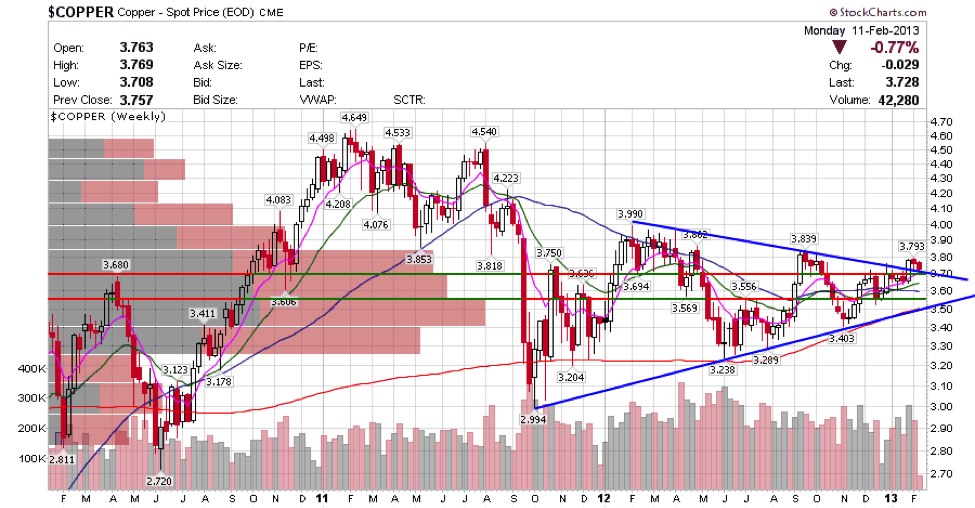 On the daily chart, we see copper is currently in an orderly stair-step uptrend, being held up by the 21 EMA and 50 MA.
Copper Daily Chart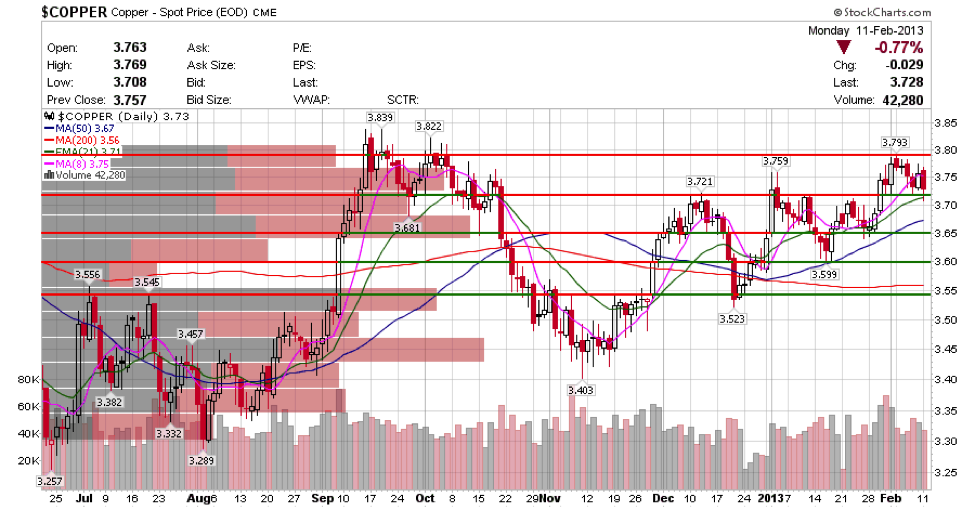 PLATINUM:
Platinum has made a new 52-week high and is currently just below a major price level as seen on the weekly chart.
Platinum Weekly Chart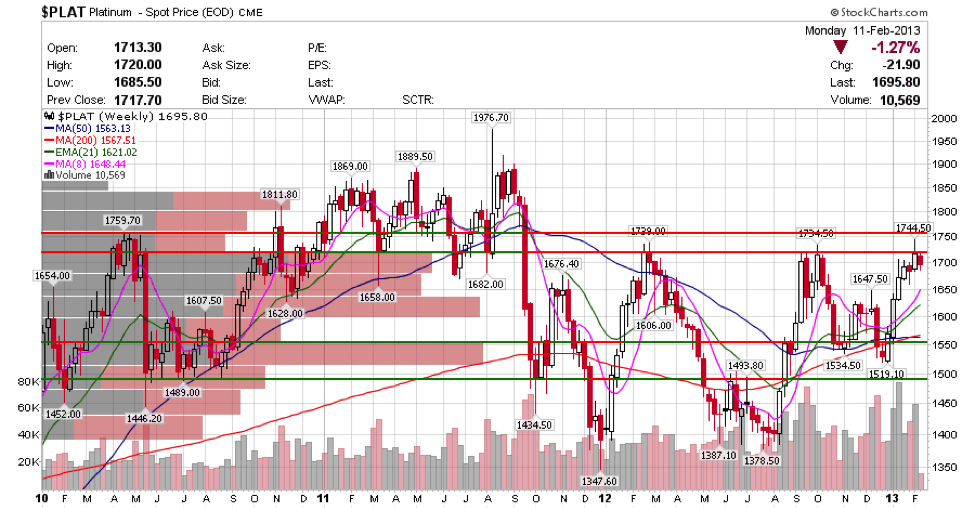 The daily chart shows the current pullback from highs and looks like a potential cup and handle breakout.
Platinum Daily Chart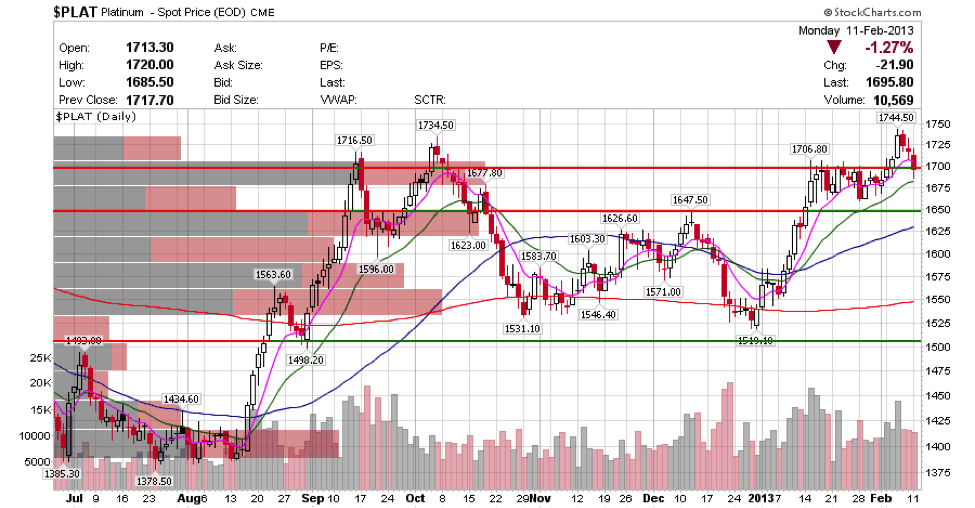 PALLADIUM
Palladium is actually leading all the precious metals at the moment. It has already broken out of a year-long resistance level as seen on the weekly.
Palladium Weekly Chart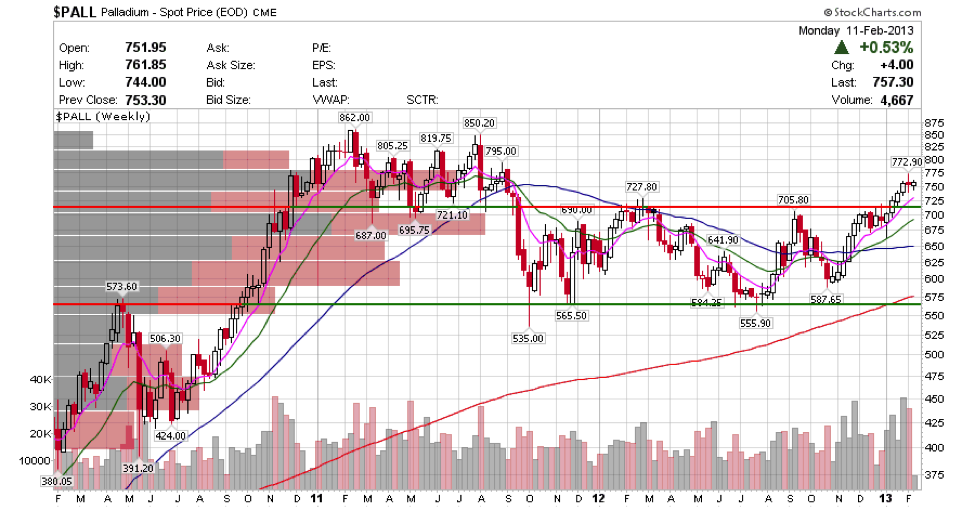 The daily chart looks great here consolidating at new highs.
Palladium Daily Chart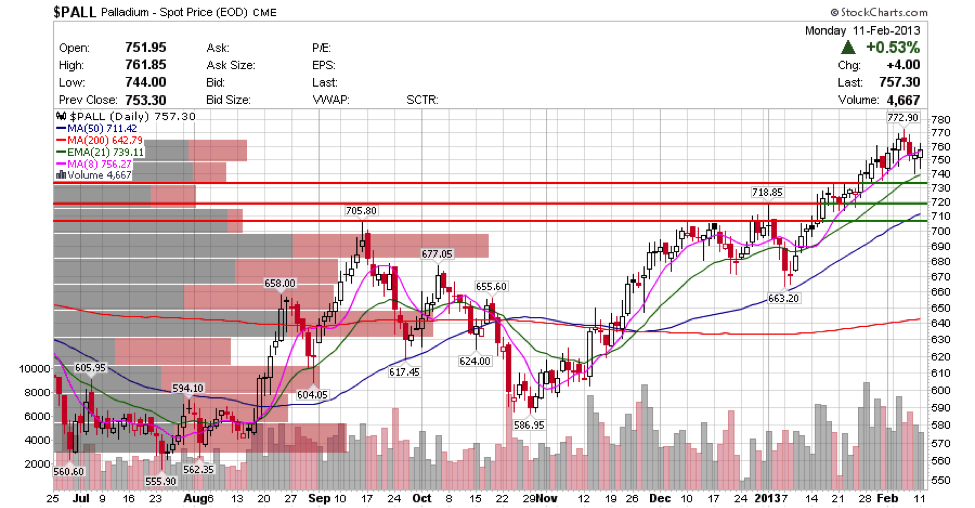 If we are indeed close to beginning a new bull rally in the metals, it will be interesting to watch the "other" metals, as they may very well end up leading and outperforming the more popular gold and silver.
About the author: Julie is a technical swing trader who focuses on chart patterns and trades mostly Canadian stocks on the TSX and TSX-venture, as well as commodity ETFs. Julie also posts her thoughts on here TSXSwingtrader blog, as well as on Twitter: @TSXSwingTrader
Author currently is long HZU.TO (a bullish Silver ETF on the Toronto Stock Exchange).
Any opinions expressed herein are solely those of the author, and do not in any way represent the views or opinions of any other person or entity.