Heading into 2018 the US Dollar was one of the most crowded shorts.
Since then the trade has rapidly unwound and is now approaching a positive net positioning last seen in Oct-Nov of 2017.
The move also has broader implications for quarter to quarter financials of companies who have international exposures.
Financial reports within the first two quarters of 2018 were net beneficiaries of a weaker dollar from a year earlier.
It will be interesting to see the impact of higher oil prices, a stronger dollar, and higher rates…
Investors should stay tuned to this developing situation.
U.S. Dollar Index Chart – Net Positioning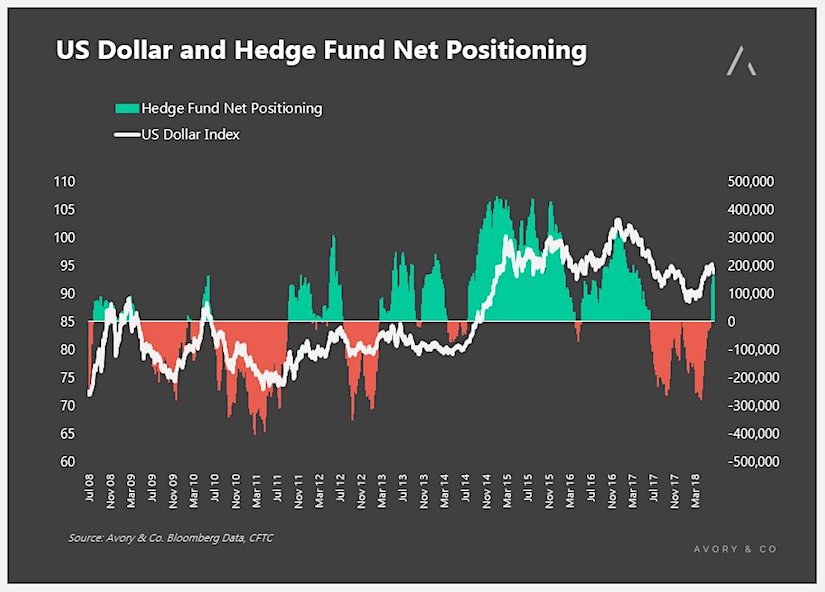 Twitter:  @_SeanDavid
Any opinions expressed herein are solely those of the author, and do not in any way represent the views or opinions of any other person or entity.