Ned Davis Research Trading Sentiment
The NDR Trading Sentiment Composite moves faster than the weekly survey data and it shows a more pronounced waning in optimism. Importantly over the past four years all the gains for the S&P 500 have come when this indicator has shown extreme pessimism. At this point, easing optimism may not be sufficient to argue for a more favorable sentiment back drop – we may have to see excessive pessimism.
GOLD
We are also watching for areas of the financial markets that gain increased interest as views on the overall stock market cool. Bond yields have moved lower as Treasuries have received interest. Gold is poised to take advantage of a shift away from equities. However, there is work to be done. Gold remains between converging trend lines on both a price and momentum basis. A move above $1300/oz. could be sufficient to produce a breakout. There is not yet evidence that this is at hand.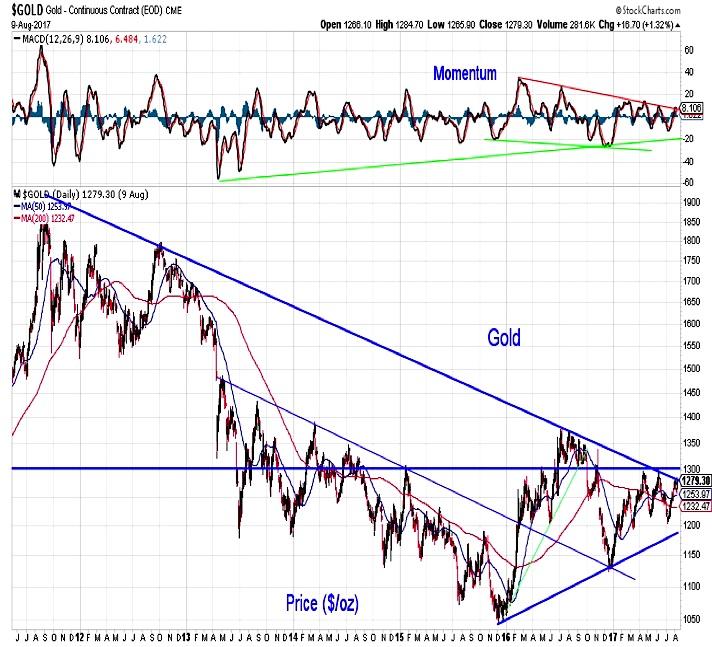 S&P Utilities Sector
At the sector level, Utilities bounced in this week's relative strength rankings, but have not yet produced enough sustained strength to merit inclusion in the leadership group. The relative price line for the sector is turning higher as momentum has bounced. Both breadth and price are near new highs, speaking to underlying strength in the sector.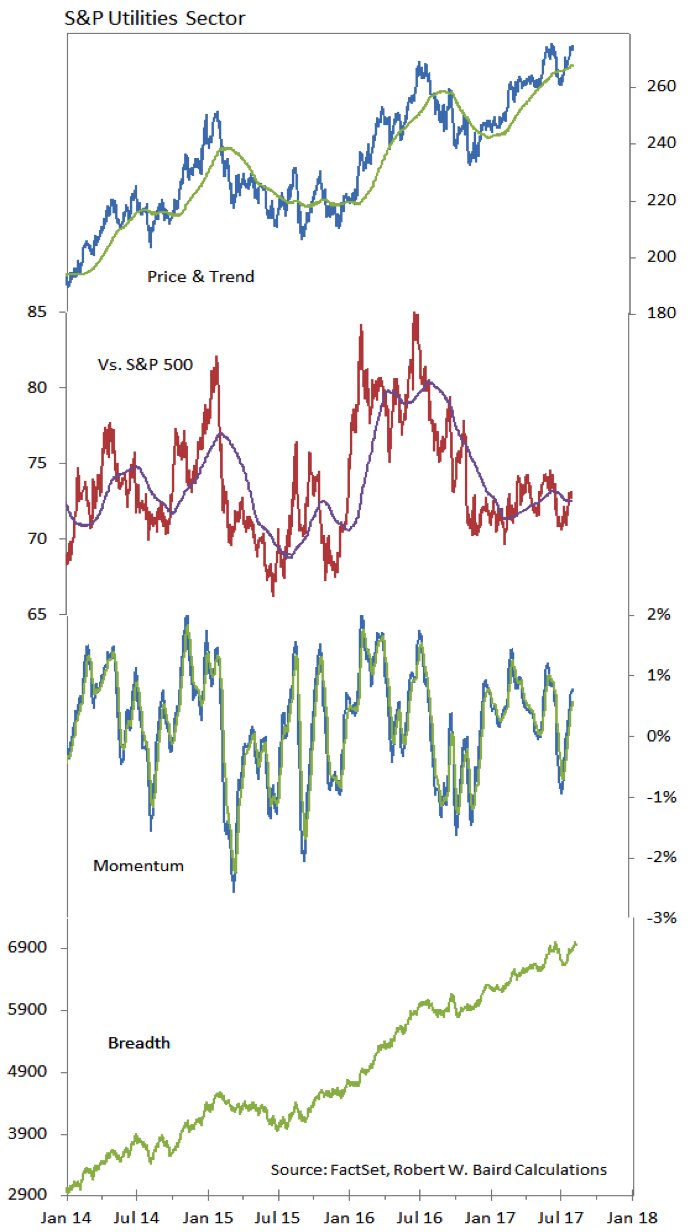 Thanks for reading.
Twitter:  @WillieDelwiche
Any opinions expressed herein are solely those of the author, and do not in any way represent the views or opinions of any other person or entity.