A few days back I discussed October stock market seasonality in this blog post.
The point of that post was to show that a typical October sees the S&P 500 (INDEXSP:.INX) bottom around October 9th.
I'm sharing that chart again with you here on See It Market (see below).  As you can see, it includes the S&P 500's performance over the past 10 years and 20 years.
Both composite's yield similar results:  1) An October 9 bottom  2)  A move higher after October 9.  In fact, the average gain after October 9 through month end is 1 percent (on both charts).
Stocks have trended a bit higher since October 9, but they are very overbought. So a bigger question is:  Will this seasonality keep stocks afloat into month end?  It's been one heck of a year for equities again.
S&P 500 Index:  October Monthly Seasonality (10 & 20 year composites)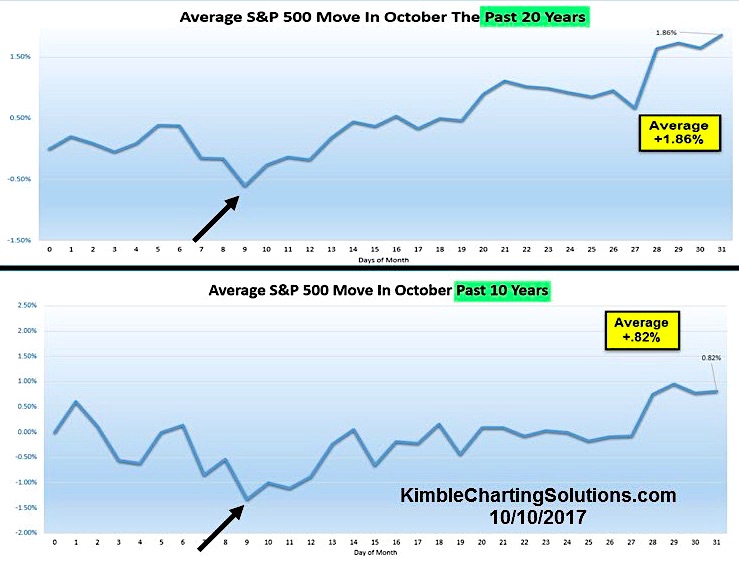 Twitter:  @KimbleCharting
Any opinions expressed herein are solely those of the author, and do not in any way represent the views or opinions of any other person or entity.