The good news for gold bugs is that the US Dollar / Gold ratio has been in a broad downtrend channel for the past 3 years.
While the trend remains down, the ratio has been lingering near the top of the channel and gold bugs want to see it break down.
During this time, Gold prices (NYSEARCA: GLD) have been suppressed and unable to breakout higher.
But considering the recent move higher in Gold, a breakdown in the Dollar / Gold ratio could be a catalyst to push it higher yet.
Looking at the chart below, you can see that upper resistance held (1) and gave way to a reversal lower.
If the ratio breaks support at (2), it would send a short-term bullish message to Gold and precious metals. Stay tuned!
U.S. Dollar / Gold Ratio Chart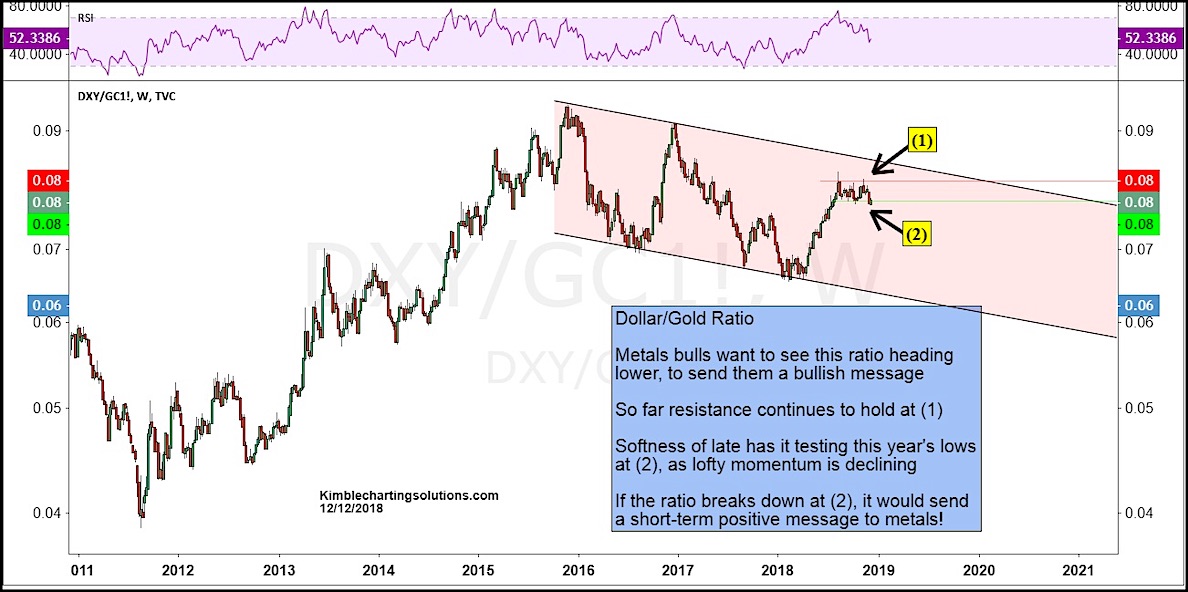 Note that KimbleCharting is offering a 2 week Free trial to See It Market readers. Just send me an email to services@kimblechartingsolutions.com for details to get set up.
Twitter:  @KimbleCharting
Any opinions expressed herein are solely those of the author, and do not in any way represent the views or opinions of any other person or entity.