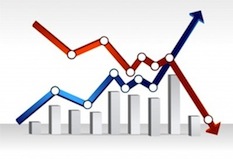 From the FOMC statement to US budget talks, the financial markets have seen a fair share of news this week. And with equities hitting new highs, it's a good time to provide an update on select commodities, currencies, and equities.  
In this week's commodities outlook video, I analyze Crude Oil, Unleaded Gas, Cocoa, the US Dollar, Australian Dollar, S&P 500, and more. We will also cover some astrological alignments and key dates to watch. 
Remember to block out the noise and focus on the price action.  Thanks for viewing.
9/20 Commodities Conspectus – AetherAnalytics.com from Alex Bernal on Vimeo.
Twitter:  @InterestRateArb
Any opinions expressed herein are solely those of the author, and do not in any way represent the views or opinions of any other person or entity.