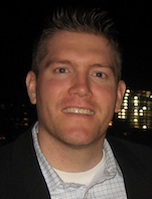 Andrew Nyquist: Andrew is the founder of See It Market. He has been actively investing for over 15 years with a strong focus on technical analysis and swing trading. His blogs, articles, and contributions have appeared on numerous websites, including Yahoo! Finance, MarketWatch, Business Insider, Investing.com, Benzinga and Minyanville, where he also contributes to their premium trading platform, the Buzz & Banter. Andrew has also been interviewed and cited across several media outlets.
In addition to founding and managing See It Market, Andrew enjoys actively investing, playing and watching sports, and spending time with friends and family – especially his wife and three children. Andrew recently ended a long stint in the financial services industry to focus on See It Market and private trading. He is a 1998 graduate of Carleton College and resides in the Minneapolis area. Click here to See what Andy has written.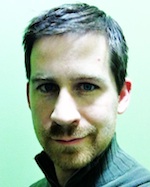 Andrew Kassen: Andrew has traded privately for over 10 years. Well-studied in technical and quantitative analysis, he employs a "technically pure, arational and agnostic" analytical approach, specializing in short-term trading of proprietary capital in the Forex and index futures. Andrew possesses a broad interdisciplinary academic background in Classics, philosophy, theology and history. He decided to "retire" from the brokerage industry at the age of 31 and now splits his time poring over charts, as an avid hiker and naturalist and drafting notes for his first book. Andrew resides in the Midwest with his wife and three children. Click here to See what Andrew has written.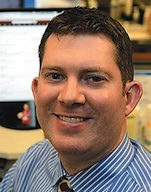 Ryan Detrick:
Ryan is an independent trader and market follower based in Cincinnati, Ohio. He worked at Schaeffer's Investment Research for more than a decade and is a frequent speaker and writer on stock market and economic issues and is widely sought after by financial media for his expertise and commentary. Mr. Detrick is a common guest on CNBC, Fox Business, and Bloomberg Television and has been quoted in outlets such as The Wall Street Journal, BusinessWeek, USA Today, Reuters, the Associated Press, and others. With nearly 15 years of financial industry experience in the investment and financial services area, strengths include short-term trading with an eye toward timely technical- and sentiment-based trading opportunities, and advanced option trading strategies. Mr. Detrick received a BA in finance from Xavier University, an MBA in finance from Miami University, and has earned his Chartered Market Technician (CMT).  
Click here to See what Ryan has written.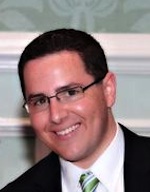 Andrew Thrasher:
 Andrew is an Investment Analyst with the Financial Enhancement Group, a central Indiana-based asset management firm. He specializes in technical analysis, creating proprietary strategies and economic models implemented both professionally and personally. Andrew currently holds the Chartered Market Technician
®
, Accredited Wealth Management Advisor SM and Accredited Asset Management Specialist SM designations; Andrew is also a member of the Market Technician Association and holds a Series 65 securities license.  
Click here to See what Andrew has written.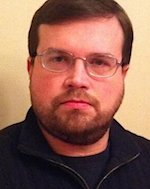 Steve Burns:
Steve has been investing in the stock market successfully for over 20 years and has been an active trader for over 14 years. He is the author of six books all published by BN Publishing. He ranks near the top 500 of all reviewers on Amazon.com, and is one of the sites top reviewers for books about trading. He has been featured as a top Darvas System trader and interviewed for the Wall Street Journal, Traders Magazine, and Michael Covel. He has also been a contributor to Traders Planet, ZenTrader, and See It Market. He lives in Nashville, TN with his three children, Janna, Kelli, and Stephen III. He trades his own personal accounts. 
Click here to See what Steve has written.
Chris Ciovacco: 
Chris graduated summa cum laude from The Georgia Institute of Technology with a co-operative degree in Industrial and Systems Engineering. While at Georgia Tech, he gained five years of valuable experience at IBM. Chris also worked for the Georgia Tech Physics department as a teaching assistant leading an undergraduate lab. After accepting a position with Morgan Stanley in Atlanta, Chris received extensive training which included extended stays in NYC at the World Trade Center. After five years at the large wire house, he founded his own money management firm, 
Ciovacco Capital Management
 (CCM), in late 1999. His areas of expertise include technical analysis and market model development. CCM's popular weekly technical analysis videos on YouTube have been viewed over 600,000 times. Chris' years of experience and research led to the creation of the thoroughly backtested CCM Market Model, which serves as the foundation for the management of separate accounts for individuals and businesses.  
Click here to See what Chris has written.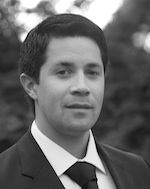 Alex Bernal:
Alex is a Chartered Technical Analyst with many years of industry experience in the Equity, Commodity, Currency, Interest Rate and Derivatives markets. He is known for his methodical approach to identifying key cycles, market anomalies, unusual order flow, profitable chart patterns and early trend developments for trading opportunities. Alex has appeared on several media outlets, including Bloomberg.Alex currently operates a private technical research and trading systems consulting company
Aether Analytics
out of Santa Barbara, California. Aether Analytics specializes in the use of a proprietary blend of sentiment, technical, derivative and fundamental analysis systems to recognize high probability trading catalysts, gearing more specifically to analytical techniques such as Elliot Wave, Gann, Cycle, and Harmonic Structure Analysis. Alex previously worked as a trader for M&N Trading LLC where he traded yield curve futures and was mentored by Veteran Trader Anthony Lazzara, who was once the largest 5-year treasuries floor trader at the Chicago Board of Trade. 
Click here to See what Alex has written.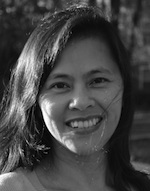 Maria Rinehart:
Maria is a market blogger and a financial astrologer who had studied astrology as a hobby for nine years prior to discovering a passion for the markets in 2008. That summer she timed the September 29th crash within a day. Primary market influences are Jesse Livermore and IBD's Bill O'Neil; thus, she has tailored a financial astrology methodology to fit a growth methodology with an intermediate time-frame. She posts regularly at
mariarinehart.com
and her work has also been published on
TraderPlanet
. You can follow her market updates on Twitter.  
Click here to See what Maria has written.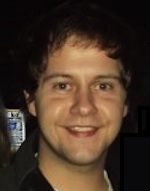 Robert Lesnicki: Robert is a proprietary options trader with a deep passion for the financial markets. A laid back and easy going guy, Robert loves to share his passion for charts and technical analysis. Robert has been involved with the stock market for over 10 years, currently focusing on putting together options strategies that manage risk and increase probabilities for success. Robert resides in a town just outside of Chicago.. Click here to See what Robert has written.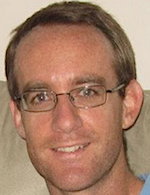 Gavin McMaster: Gavin has a Masters in Applied Finance and Investment. He specializes in income trading using options, is very conservative in his style and believes patience in waiting for the best setups is the key to successful trading. He likes to focus on short volatility strategies. Gavin has written 4 books on options trading, 3 of which were bestsellers. Click here to See what Gavin has written.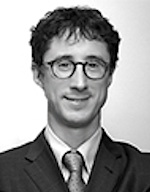 Chris Burba:
Chris is Co-founder and Chief Technical Strategist at
miAnalysis, Inc.
:
http://mianalysis.com
. His focus is tactical trading calls in the exchange-traded products universe, with an analytical foundation built on intermarket relationships. Chris began his career in markets in Tokyo, Japan in 1999, and spent eight years as a technical strategist at Standard & Poor's Capital IQ in New York City from 2005 to 2012, where he was a member of the Investment Policy Committee that determined the company's official target for the S&P 500 and recommended asset allocation. 
Click here to See what Chris has written.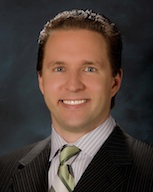 David Fabian:
David is a Managing Partner at FMD Capital Management, a fee-only registered investment advisory firm specializing in exchange-traded funds. He has years of experience constructing actively managed growth and income portfolios using ETFs. David regularly contributes his views on wealth management in his company blog, podcasts, and special reports. Visit
http://fmdcapital.com/
to learn more.  
Click here to See what David has written.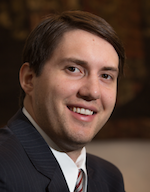 Korey Bauer: Korey graduated from Marist College with a degree in History where he played Division One Men's Basketball for 4 years. Korey is currently Vice President & Market Technician at Castle Financial, with headquarters in New Jersey and offices located in Philadelphia and Florida. Mr. Bauer's financial background began while doing research on Franklin Delano Roosevelt at the FDR library about Roosevelt's decision to take the U.S. off the Gold Standard. Since then, Korey has been doing extensive research on the financial markets and has strong interests in stocks, fixed income, commodities, and historical market movements. He has also developed Algorithms and Proprietary Models for Castle Financial and is currently working on new ways to determine trends in the financial markets. For more information visit our unique firm at www.castlefinancial.com. Click here to See what Korey has written.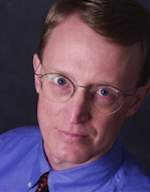 Jeff Voudrie: Jeff is senior portfolio manager of Common Sense Advisors. He serves as a personal, private money manager, counselor and CFP® Professional to clients nationwide. Jeff started in the financial services industry in 1987 and founded his own firm in 2001. He has been interviewed by publications such as The Wall Street Journal, The London Financial Times, and The Christian Science Monitor, to name a few. He's the author of The Retired Investor's Survival Guide Series, a former nationally syndicated newspaper columnist of Guarding Your Wealth and appeared on the CNN Financial Network. Jeff's outside-the-box approach to investing led him to invent the Portfolio Guardian, earning him 3 U.S. Patents in the process. Jeff is sought out by both the media and industry for his extensive knowledge of annuities, including speaking at Financial Planning Association's regional symposiums. On the personal side, Jeff and his wife of 25 years, Julie, are the proud parents of seven children and reside near the mountains in Tennessee. For more information visit www.CommonSenseAdvisors.com, and www.JeffVoudrie.com. Click here to See what Jeff has written.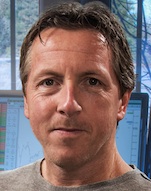 Dave Floyd:  A native of Lancaster, Massachusetts, Dave earned a BS in Economics from Northeastern University in Boston in 1991 and landed his first gig in the trading industry in 1993 when he joined the fixed income & FX desk of Standard Chartered Bank. The following year, his focus shifted to equities, and he spent the next eight years trading on a proprietary equities desk. In 2002, Dave decided it was time to go maverick and start his own niche FX firm:  Aspen Trading Group. Since then, Aspen has grown from a pure prop trading firm into a provider of FX research and analytics to both institutional and retail clients worldwide. Dave's two decades of expertise in technical analysis and global fundamentals has led to him being published in Active Trader, Futures and SFO, as well as being seen on Bloomberg television and CNBC. Dave's vision helped Aspen become nominated for Best Institutional FX Research & Strategy in 2009 by The Technical Analyst magazine in London. In 2010, the company was nominated for Technical Analyst of The Year.
Dave resides in Bend, Oregon and enjoys skiing, mountain biking, CrossFit, watching his son play soccer and of course, Bend's famous microbrews. Those are things he won't trade for anything. Click here to See what Dave has written.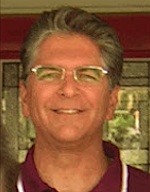 Chris Kimble:  Chris is the founder and CEO of Kimble Charting Solutions. His firm provides research for individual investors, financial professionals, 401k managers and hedge funds around the world. He specializes in pattern analysis in stock indexes, bonds, currencies, commodities and individual stocks, using pictures to highlight the opportunity at hand with a touch of humor. His mission is to help investors enlarge portfolios regardless of market direction.
Chris has 33 years of experience in the financial industry. He spent 25 years as a financial planner, before turning to helping people capitalize on the Power of the pattern. With a business and psychology background he combines the footprint of pattern analysis with investor sentiment extremes to find opportunities and solutions for investors.  Click here to See what Chris has written.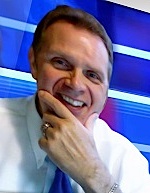 David Busick:  David has been actively investing since 2000. When he first started, he made every mistake a new trader could make. But when he learned how to manage his losses and become more patient and disciplined, his trades became consistently profitable.
David spent years developing a Fibonacci based method of trading that he calls the "One shot, One kill" technique. Like a sniper lies in wait for his target to come into clear view, this method attempts to identify precise entry and exit levels. You can learn more about David on his site TheFibDoctor.com.  Click here to See what David has written.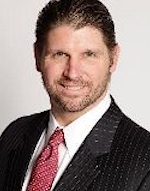 Karl Snyder: Karl currently holds the position as Chief Market Strategist with Garden State Securities. Mr. Snyder started his financial services career as a Registered Investment Advisor with American Express Financial Advisors in 2000. In this capacity he worked with high net worth clients to develop long term financial goals.
Mr. Snyder has worked for several boutique firms as a Registered Investment Advisor, where he began his study of technical analysis within capital markets. Mr Snyder is a member of the Market Technicians Association and holds the Chartered Market Technician designation. He is both series 66 and 7 licensed. Mr. Snyder is also a series 86/87 licensed research analyst. He specializes in intermarket analysis with an emphasis on sector rotation and the impact of the business cycle on the financial markets. Prior to starting his financial career, Mr. Snyder studied at Rutgers University and served in the United States Marine Corps as a non-commissioned officer.  Click here to See what David has written.
James "Bart" Bartelloni: Bart currently manages a "friends and family" CTA specializing in deploying capital within the Spot FX market. Additionally, he provides institutional research to hedge funds, banks and brokerages on the intermarket circle of life (global equities, FX, commodities, fixed income). His specialty is "advanced pattern recognition" using advance math, geometry and music to not only mange risk but look for potential inflection points in the markets. Read more about this and his analysis on his site Bart's Charts.  In addition to his work as a CMT, he was a TOPGUN Naval Aviator (F-14) for 11 years and currently provides part time Business Development and Strategy services for DOD and Intelligence Community clients. Click here to See what Bart has written.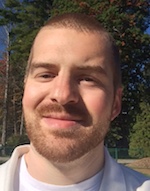 Aaron Jackson:  Born and raised in Michigan, Aaron has traded stocks and options privately since 2009. He earned his BSBA from Central Michigan University in 2011, majoring in finance and financial planning. As a student of technical analysis and CMT level III candidate, he focuses his work on intermarket analysis, momentum and relative strength to devise trading ideas and analyze markets. He shares his market thoughts and ideas on his blog www.atmcharts.com.
Even outside of the markets, Aaron is a fierce competitor. He enjoys weight lifting, playing basketball and when he has time, iracing (a motor sports simulation). He also likes to spend time with friends and family, especially his niece and nephews. Click here to See what Aaron has written.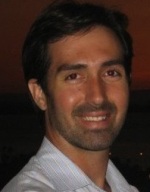 Joshua Schroeder:  Joshua is an entrepreneur and top performing real estate development professional with broad based experience in mixed use coastal resort communities as well as rural recreational and agricultural properties. His value creation philosophy, based on a strong belief in the importance and interconnectivity of responsible development, quality recreation, healthy ecosystems and sustainable agriculture, has contributed to over $1.2 billion in real estate transactions.Over ten years of international experience in both Europe and Latin America has provided him with broad global perspective, a better understanding of different cultures and a deep intellectual curiosity about how to bring people together and reconcile different perspectives. Joshua has an excellent track record of working with talented entrepreneurs and senior executives to create valuable business opportunities in both real estate and non real estate sectors.At Azul de Cortez, he serves as the Director of Business Strategy and oversees community and product positioning, target market and consumer analysis, marketing and sales planning as well as financial modeling and capitalization strategy. Azul de Cortez is a planned coastal community on the Sea of Cortez in Baja California Sur and a fully owned subsidiary of Isolux Corsan, the largest privately held Spanish engineering and construction company. Joshua is responsible for balancing Azul de Cortez´s diverse and complex strategic challenges that are inherent in a mixed use project with a diverse mix of sustainably planned amenities and residential units. Joshua graduated cum laude from CarletonCollege with a BA in Economics in 2001 and received his MBA from ESADEBusinessSchool in Barcelona in 2007.  Click here to See what Josh has written.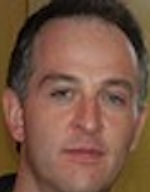 Sheldon McIntyre:Sheldon began his career in 1996 as an Investment Operations Manager with Tanhnuz Investment Management headquartered in Santiago, Chile.  He later became a Managing Partner of the firm responsible for the discretionary asset management division.  In 2000 Sheldon joined a New York based long / short equity hedge fund as a Portfolio Manager.  He returned to Chile in 2002 and has been working as a Professional Trader, as well as, advising high net worth individuals, family offices and hedge funds.In addition to contributing to See It Market, Sheldon is a Suggested Contributor on StockTwits. His writings have appeared in Benzinga, Minyanville, Business Insider, Daily Crux and Yahoo! Finance.  Sheldon is one of the featured traders in the book "Trading: The Best of the Best – Top Trading Tips For Our Times" published by Brian C. Lund.  Additionally, he has been a guest on the FXStreet Live Analysis Room with Dale Pinkert and the Benzinga PreMarket Show.Sheldon graduated from the University of Victoria, Canada in 1995 where he read international political economy with honours.  He is fluent in English and Spanish. Sheldon currently resides in Santiago, Chile. Click here to See what Sheldon has written.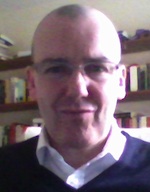 Allan Millar: Allan has an MBA from Strathclyde Business School, where he specialised in Finance. Key elements of his course were Financial Accounting, Financial Management and Analytical Support for Decision Making.  Following on from this, he is now studying for the CIMA qualification, taking the Master's Gateway route. He has worked in Commercial roles for two global brewers and currently works for a global Bank.  His interest in Finance was kindled by reading Malkiel's "A Random Walk Down Wall Street" and he is particularly interested in the Equity Risk Premium.  Allan lives near Glasgow, with his wife and son.  Click here to See what Allan has written.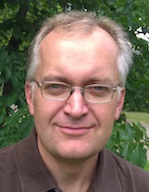 Ross Heart:  Ross is the operator of Heart Capital, a small investment company he founded in 2004. He entered the financial industry in 1993, working at Merrill Lynch for a number of years, before starting an investment operation for a community-owned bank. He has degrees in Economics and Finance, and enjoys competing with Wall Street from Northern Wisconsin, where he feels he can tackle some of life's most important pursuits with his wife and two children. Ross has served on boards at his Alma Matter, kid's school, local chamber of commerce, and city, and has written an investing column for a regional newspaper. Heart Capital's investment approach is a value-based, tactical one utilizing individual securities and provides the ultimate in transparency for clients. Click here to See what Ross has written.
Alex Salomon: Alex is an investor and entrepreneur with a passion for RFID and NFC. He has been investing for 13 years and enjoys all things related to the financial markets. His trading style is agnostic: Doesn't believe, adapts — trades longs and shorts. Alex shamelessly mixes technical analysis and fundamental reading, while keenly devouring domestic and international news. Alex has lived in 16 countries and traveled to over 80. He currently lives in St. John, US Virgin Islands with his wife and is the founder of Evidencia (now a consultant to); Evidencia is a small business with international reach that specializes in NFC, RFID, and blue tooth solutions for temperature monitoring. Alex would like to thank Andrew Nyquist for his selfless work, Nicolas Darvas's writings, Eric Wish, Todd Harrison's Buzz & Banter, Scott Redler, and Quint Tatro whose generosity has made him a better trader. Click here to See what Alex has written.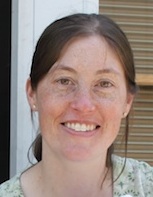 Kelly Hodges: Kelly graduated magna cum laude from Marquette University with a BS in biology. While at Marquette she played on the women's soccer team where she earned Academic All-American Honors and became the program's all-time leading scorer. She went on to receive her medical degree from the Medical College of Wisconsin and then completed a pediatric residency at Yale University School of Medicine. Kelly now works as a pediatrician in her hometown of Milwaukee, Wisconsin. She is married with 4 young children and loves spending time with friends and family. In her free time Kelly enjoys searching for creative ways to save money. Click here to See what Kelly has written.