Contributors
SEE IT MARKET CONTRIBUTORS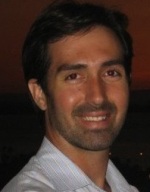 Joshua Schroeder:  Joshua is an entrepreneur and top performing real estate development professional with broad based experience in mixed use coastal resort communities as well as rural recreational and agricultural properties. His value creation philosophy, based on a strong belief in the importance and interconnectivity of responsible development, quality recreation, healthy ecosystems and sustainable agriculture, has contributed to over $1.2 billion in real estate transactions.
Over ten years of international experience in both Europe and Latin America has provided him with broad global perspective, a better understanding of different cultures and a deep intellectual curiosity about how to bring people together and reconcile different perspectives. Joshua has an excellent track record of working with talented entrepreneurs and senior executives to create valuable business opportunities in both real estate and non real estate sectors.
At Azul de Cortez, he serves as the Director of Business Strategy and oversees community and product positioning, target market and consumer analysis, marketing and sales planning as well as financial modeling and capitalization strategy. Azul de Cortez is a planned coastal community on the Sea of Cortez in Baja California Sur and a fully owned subsidiary of Isolux Corsan, the largest privately held Spanish engineering and construction company. Joshua is responsible for balancing Azul de Cortez´s diverse and complex strategic challenges that are inherent in a mixed use project with a diverse mix of sustainably planned amenities and residential units. Joshua graduated cum laude from CarletonCollege with a BA in Economics in 2001 and received his MBA from ESADEBusinessSchool in Barcelona in 2007.  Click here to See what Josh has written.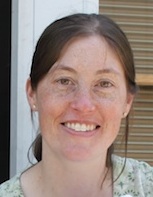 Kelly Hodges: Kelly graduated magna cum laude from Marquette University with a BS in biology. While at Marquette she played on the women's soccer team where she earned Academic All-American Honors and became the program's all-time leading scorer. She went on to receive her medical degree from the Medical College of Wisconsin and then completed a pediatric residency at Yale University School of Medicine. Kelly now works as a pediatrician in her hometown of Milwaukee, Wisconsin. She is married with 4 young children and loves spending time with friends and family. In her free time Kelly enjoys searching for creative ways to save money. Click here to See what Kelly has written.



Alex Salomon: Alex is an investor and entrepreneur with a passion for RFID and NFC. He has been investing for 13 years and enjoys all things related to the financial markets. His trading style is agnostic: Doesn't believe, adapts — trades longs and shorts. Alex shamelessly mixes technical analysis and fundamental reading, while keenly devouring domestic and international news. Alex has lived in 16 countries and traveled to over 80. He currently lives in St. John, US Virgin Islands with his wife and is the founder of Evidencia (now a consultant to); Evidencia is a small business with international reach that specializes in NFC, RFID, and blue tooth solutions for temperature monitoring. Alex would like to thank Andrew Nyquist for his selfless work, Nicolas Darvas's writings, Eric Wish, Todd Harrison's Buzz & Banter, Scott Redler, and Quint Tatro whose generosity has made him a better trader. Click here to See what Alex has written.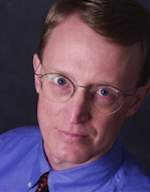 Jeff Voudrie: Jeff is senior portfolio manager of Common Sense Advisors. He serves as a personal, private money manager, counselor and CFP® Professional to clients nationwide. Jeff started in the financial services industry in 1987 and founded his own firm in 2001. He has been interviewed by publications such as The Wall Street Journal, The London Financial Times, and The Christian Science Monitor, to name a few. He's the author of The Retired Investor's Survival Guide Series, a former nationally syndicated newspaper columnist of Guarding Your Wealth and appeared on the CNN Financial Network. Jeff's outside-the-box approach to investing led him to invent the Portfolio Guardian, earning him 3 U.S. Patents in the process. Jeff is sought out by both the media and industry for his extensive knowledge of annuities, including speaking at Financial Planning Association's regional symposiums. On the personal side, Jeff and his wife of 25 years, Julie, are the proud parents of seven children and reside near the mountains in Tennessee. For more information visit www.CommonSenseAdvisors.com, and www.JeffVoudrie.com. Click here to See what Jeff has written.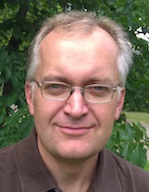 Ross Heart:  Ross is the operator of Heart Capital, a small investment company he founded in 2004. He entered the financial industry in 1993, working at Merrill Lynch for a number of years, before starting an investment operation for a community-owned bank. He has degrees in Economics and Finance, and enjoys competing with Wall Street from Northern Wisconsin, where he feels he can tackle some of life's most important pursuits with his wife and two children. Ross has served on boards at his Alma Matter, kid's school, local chamber of commerce, and city, and has written an investing column for a regional newspaper. Heart Capital's investment approach is a value-based, tactical one utilizing individual securities and provides the ultimate in transparency for clients. Click here to See what Ross has written.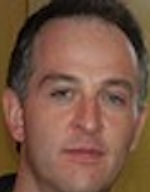 Sheldon McIntyre: Sheldon is the Founder and Head Trader of 360° Virtual Advisor. He began his career in 1996 as an Investment Operations Manager with Tanhnuz Investment Management headquartered in Santiago, Chile.  He later became a Managing Partner of the firm responsible for the discretionary asset management division.  In 2000 Sheldon joined the Firstmark Fund, a New York based long / short equity hedge fund founded by Mark Minervini.  He returned to Chile in 2002 and has been working as a Professional Trader, as well as, advising high net worth individuals, family offices and hedge funds.
In addition to contributing to See It Market, Sheldon is a Suggested Contributor on StockTwits. His writings have appeared in Benzinga, Minyanville, Business Insider, Daily Crux and Yahoo! Finance.  Sheldon is one of the featured traders in the book "Trading: The Best of the Best – Top Trading Tips For Our Times" published by Brian C. Lund.
Sheldon graduated from the University Of Victoria, Canada in 1995 where he read international political economy with honours.  He is fluent in English and Spanish. Sheldon currently resides in Santiago, Chile. Click here to See what Sheldon has written.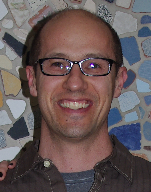 Brad Tompkins:  Brad has been actively investing for over 20 years. He has an Economics degree and a professional background in accounting, business management, and computer programming. Brad currently trades futures markets concentrating on equity indices, the energy complex and treasury bonds. He also heavily trades in the option markets to generate short term income and manage long term risk. Brad is a technical trader with an eye towards big picture macro fundamentals. He enjoys reading and discussing all things related to markets, financial history and economics. Click here to See what Brad has written.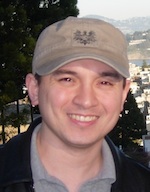 Jeff Wilson:  Jeff is a full time trader and entrepreneur. Having lived in the US, the Philippines, Haiti and having traveled to 19 countries and territories, Jeff takes pride in understanding localized events that have the potential to shape future events across the globe. Jeff enjoys traveling with his wife and experiencing the many various aspects of culture and gastronomy around the globe. Jeff is academically trained in the Jesuit educational system, earning his MA in International Economics and Development from Fordham University in NY and his BA in International Economics European Studies from Loyola Schools, Ateneo De Manila University in the Philippines. He considers Macroeconomics and market research analysis to be his strongest traits related to the financial markets. Jeff tends to trade anything and everything from equity markets to forex to commodity futures and its options. He alters trading strategies depending upon the market environment, from tactical to long term investing. Although self taught in trading the market, Jeff credits Josh Belanger and Phil Davis for being great resources on trading options, Christian Gross for all the valuable macro discussions, and Robert Petty, James Stanford, and Frank Perry who have made me a much better short term trader. Jeff lives in NJ with his wife. Click here to See what Jeff has written.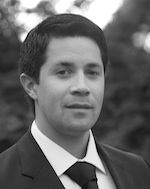 Alex Bernal: Alex is a Chartered Technical Analyst with many years of industry experience in the Equity, Commodity, Currency, Interest Rate and Derivatives markets. He is known for his methodical approach to identifying key cycles, market anomalies, unusual order flow, profitable chart patterns and early trend developments for trading opportunities. Alex has appeared on several media outlets, including Bloomberg.
Alex currently operates a private technical research and trading systems consulting company Aether Analytics out of Santa Barbara, California. Aether Analytics specializes in the use of a proprietary blend of sentiment, technical, derivative and fundamental analysis systems to recognize high probability trading catalysts, gearing more specifically to analytical techniques such as Elliot Wave, Gann, Cycle, and Harmonic Structure Analysis. Alex previously worked as a trader for M&N Trading LLC where he traded yield curve futures and was mentored by Veteran Trader Anthony Lazzara, who was once the largest 5-year treasuries floor trader at the Chicago Board of Trade. Click here to See what Alex has written.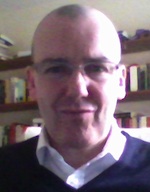 Allan Millar: Allan has an MBA from Strathclyde Business School, where he specialised in Finance. Key elements of his course were Financial Accounting, Financial Management and Analytical Support for Decision Making.  Following on from this, he is now studying for the CIMA qualification, taking the Master's Gateway route. He has worked in Commercial roles for two global brewers and currently works for a global Bank.  His interest in Finance was kindled by reading Malkiel's "A Random Walk Down Wall Street" and he is particularly interested in the Equity Risk Premium.  Allan lives near Glasgow, with his wife and son.  Click here to See what Allan has written.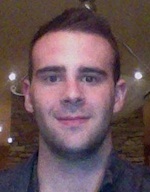 Max Moore: Max recently graduated with a degree in finance and is (anxiously) awaiting the results of the CFA level one exam. Max primarily trades options but also has strong interests in stocks, fixed income, commodities, and macroeconomics. He is looking to start a career in asset management.
Max enjoyed a successful 14-year national-level swimming career and is passionate about helping others achieve their goals. While at school in Calgary, Alberta he tutored futures and options, and advanced financial management courses. Max's investment approach primarily uses options to take advantage of broad macroeconomic trends. Click here to See what Max has written.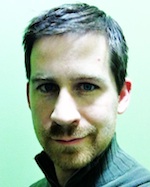 Andrew Kassen: Andrew has traded privately for over 10 years. Well-studied in technical and quantitative analysis, he employs a "technically pure, arational and agnostic" analytical approach, specializing in short-term trading of proprietary capital in the Forex and index futures. Andrew possesses a broad interdisciplinary academic background in Classics, philosophy, theology and history. He decided to "retire" from the brokerage industry at the age of 31 and now splits his time poring over charts, as an avid hiker and naturalist and drafting notes for his first book. Andrew resides in the Midwest with his wife and three children. Click here to See what Andrew has written.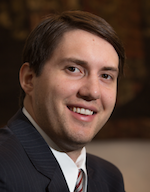 Korey Bauer: Korey graduated from Marist College with a degree in History where he played Division One Men's Basketball for 4 years. Korey is currently Vice President & Market Technician at Castle Financial, with headquarters in New Jersey and offices located in Philadelphia and Florida. Mr. Bauer's financial background began while doing research on Franklin Delano Roosevelt at the FDR library about Roosevelt's decision to take the U.S. off the Gold Standard. Since then, Korey has been doing extensive research on the financial markets and has strong interests in stocks, fixed income, commodities, and historical market movements. He has also developed Algorithms and Proprietary Models for Castle Financial and is currently working on new ways to determine trends in the financial markets. For more information visit our unique firm at www.castlefinancial.com. Click here to See what Korey has written.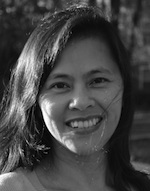 Maria Rinehart: Maria is a market blogger and a financial astrologer who had studied astrology as a hobby for nine years prior to discovering a passion for the markets in 2008. That summer she timed the September 29th crash within a day. Primary market influences are Jesse Livermore and IBD's Bill O'Neil; thus, she has tailored a financial astrology methodology to fit a growth methodology with an intermediate time-frame. She posts regularly at mariarinehart.com and her work has also been published on TraderPlanet. You can follow her market updates on Twitter.  Click here to See what Maria has written.
Randall Liss: Randall is a long time seasoned veteran of the exchange traded options industry and author of The Liss Report. Mr. Liss helped found the European Options Exchange in Amsterdam in 1978 (now part of Euronext). He traded as a market maker on the floor of the exchange from 1986 until the trading floor closed. He was also an elected member of the Board of Directors, a long time member of the Business Conduct Committee and a co-founder of The Market-Makers Association. He ran a market-making operation for a large Dutch bank and also managed his own market-making firm.
Since 2006 Mr. Liss has devoted his energy to educating and mentoring traders, investment clubs, individuals and institutions using his own proprietary curriculum, The Theory and Working Method of Trading Options. Randall has lectured in Amsterdam, Brussels, Paris, London, Tel Aviv, Jerusalem, New York and Chicago on a variety of investment and derivative strategies. He is also an on camera options analyst for Bloomberg TV and the Business News Network. In 2008 Mr. Liss returned to the town of his birth, Chicago. Click here to See what Randall has written.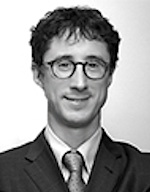 Chris Burba: Chris is Co-founder and Chief Technical Strategist at miAnalysis, Inc.: http://mianalysis.com. His focus is tactical trading calls in the exchange-traded products universe, with an analytical foundation built on intermarket relationships. Chris began his career in markets in Tokyo, Japan in 1999, and spent eight years as a technical strategist at Standard & Poor's Capital IQ in New York City from 2005 to 2012, where he was a member of the Investment Policy Committee that determined the company's official target for the S&P 500 and recommended asset allocation. Click here to See what Chris has written.
Chris Ciovacco: Chris graduated summa cum laude from The Georgia Institute of Technology with a co-operative degree in Industrial and Systems Engineering. While at Georgia Tech, he gained five years of valuable experience at IBM. Chris also worked for the Georgia Tech Physics department as a teaching assistant leading an undergraduate lab. After accepting a position with Morgan Stanley in Atlanta, Chris received extensive training which included extended stays in NYC at the World Trade Center. After five years at the large wire house, he founded his own money management firm, Ciovacco Capital Management (CCM), in late 1999. His areas of expertise include technical analysis and market model development. CCM's popular weekly technical analysis videos on YouTube have been viewed over 600,000 times. Chris' years of experience and research led to the creation of the thoroughly backtested CCM Market Model, which serves as the foundation for the management of separate accounts for individuals and businesses.  Click here to See what Chris has written.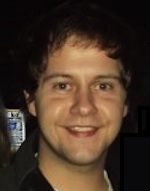 Robert Lesnicki: Robert is a proprietary options trader with a deep passion for the financial markets. A laid back and easy going guy, Robert loves to share his passion for charts and technical analysis. Robert has been involved with the stock market for over 10 years, currently focusing on putting together options strategies that manage risk and increase probabilities for success. Robert resides in a town just outside of Chicago.. Click here to See what Robert has written.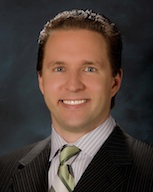 David Fabian: David is a Managing Partner at FMD Capital Management, a fee-only registered investment advisory firm specializing in exchange-traded funds. He has years of experience constructing actively managed growth and income portfolios using ETFs. David regularly contributes his views on wealth management in his company blog, podcasts, and special reports. Visit http://fmdcapital.com/ to learn more.  Click here to See what David has written.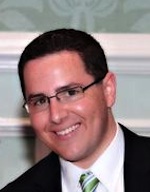 Andrew Thrasher: Andrew is an Investment Analyst with the Financial Enhancement Group, a central Indiana-based asset management firm. He specializes in technical analysis, creating proprietary strategies and economic models implemented both professionally and personally. Andrew currently holds the Chartered Market Technician®, Accredited Wealth Management Advisor SM and Accredited Asset Management Specialist SM designations; Andrew is also a member of the Market Technician Association and holds a Series 65 securities license.  Click here to See what Andrew has written.