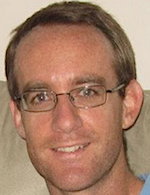 Gavin McMaster: Gavin has a Masters in Applied Finance and Investment. He specializes in income trading using options, is very conservative in his style and believes patience in waiting for the best setups is the key to successful trading. He likes to focus on short volatility strategies. Gavin has written 4 books on options trading, 3 of which were bestsellers. Click here to See what Gavin has written.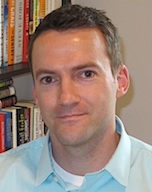 Ben Carlson: Ben has been managing institutional portfolios for over a decade. He is currently part of a portfolio management team that oversees a large endowment fund for a charitable organization. Ben's work has been featured on numerous websites including the Wall Street Journal, Barron's, MarketWatch, The Globe and Mail, Business Insider and the Washington Post. Ben has earned the Chartered Financial Analyst (CFA) designation. Click here to See what Ben has written.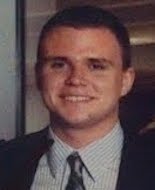 Mitchell Warren:  Mitchell has been trading for several years and is the founder of Options Risk Management. His experience includes equities, ETFs, options, futures, forex, and even bitcoins. He started by learning technical and fundamental analysis and in recent years has studied the importance of watching unusual options activity to see where the big money is positioning. Mitchell also offers his ORM Equity/Option Trader premium service and has been teaching on an individual basis via 1 on 1 equity/options mentoring. These customized courses help investors and traders learn technical/fundamental analysis, trading off of unusual options activity, options basics to advanced strategies, options greeks, volatility, and positioning for earnings and other catalysts. Mitchell is also a contributor to TraderPlanet, Seeking Alpha, and TheStreet.com. Click here to See what Mitchell has written.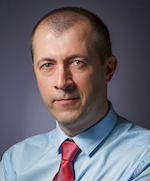 Drasko Kovrlija:  Drasko is a risk and portfolio manager. He has been actively investing for almost 20 years with a strong focus on growth and momentum stocks and sectors. He is the founder of the Noanet Trader blog where he currently publishes informational and educational articles about the markets and the business of trading. He also manages a model portfolio product called "Tactical Alpha" on the Marketfy platform for subscribers. Prior to Noanet Trader, Drasko managed a long/short equity hedge fund from 2005 to 2011 and spent time mentoring traders at a proprietary trading company. He started his career in financial services as a management consultant in the 1990s in New York City. Drasko has an MBA in Finance from NYU Stern and a Bachelors Degree from Rutgers University in NJ where he graduated Summa Cum Lauded and Phi Beta Kappa. He currently resides in the Boston area with his wife and four children. Click here to See what Drasko has written.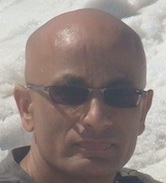 Paban Raj Pandey: Paban left a senior analyst position at a small hedge fund in January 2014, and started blogging in April of that year. With 18 years' industry experience, he primarily focuses on macro, equities, technical analysis, and derivatives. He shares his thoughts and ideas on his blog www.hedgopia.com. Click here to See what Paban has written.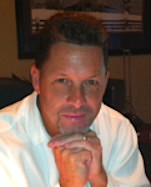 David Blair:  David has been a full time trader and mentor for several years. His thoughts and insights on trading the markets can be found on his website CrossHairs Trading. Therein, David offers a focused trading methodology that centers around one potentially profitable, repeatable pattern in both trending and consolidating markets that can help traders better control any number of self-defeating emotions. David's strategies combine the basics of swing and trend trading. He resides in North Carolina. Click here to See what David has written.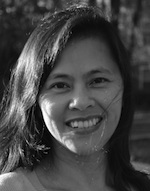 Maria Rinehart: Maria is a market blogger and a financial astrologer who had studied astrology as a hobby for nine years prior to discovering a passion for the markets in 2008. That summer she timed the September 29th crash within a day. Primary market influences are Jesse Livermore and IBD's Bill O'Neil; thus, she has tailored a financial astrology methodology to fit a growth methodology with an intermediate time-frame. She posts regularly at mariarinehart.com and her work has also been published on TraderPlanet. You can follow her market updates on Twitter.  Click here to See what Maria has written.